Conference
CLICK HERE TO REGISTER FOR ASSETS 2024
Location: Delta Hotels by Marriott, Montréal
PLAN EARLY AND GET YOUR PASSPORT READY.
Click to Reserve Conference Hotel
---
CONFERENCE OVERVIEW
Wednesday, April 24th: Specialty Course: Advanced Methodology Case Studies (AM & CAPP Only)
Thursday, April 25th: Specialty Tours / New Attendee & Opening Night Receptions
Friday, April 26th: Conference Day One Sessions / ISA Education Foundation Reception (6pm-9pm)
Saturday, April 27th: Conference Day Two Sessions / Committee Meetings / Conference Ends @ 5pm
---
What to do in Montréal!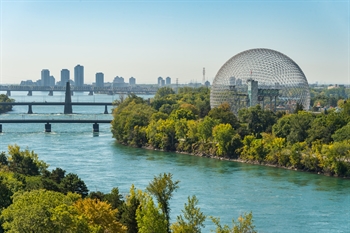 Assets 2024 conference promises not only professional growth but also an opportunity to immerse yourself in one of North America's most enchanting cities. As we eagerly await our upcoming annual Assets conference in April 2024, we'd like to offer you an enticing preview of what Montréal has in store for you next Spring. Click here to learn more.
---
Assets 2024: Where Your Company Needs to Be!
If your services or products are used by appraisers, ISA appraisers want to talk to you! Our members actively seek out tools and products to enhance the appraisal services they provide to distinguished museums and collectors, insurance companies, and estate and wealth management advisors. Click here to see our Sponsorship Prospectus https://www.isa-appraisers.org/annual-conference/sponsorship or call (312) 981-6778