Speakers
Saturday, March 18, 2023
9:15AM - 10:15AM MORNING GENERAL SESSION #1
Speaker: Kelly Crow
Title: Current Market Disrupters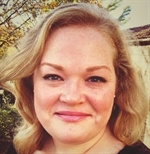 From soup-throwing protesters and changing repatriation norms to digital artists braving the crypto winter and looters sacking war-torn Ukraine, we'll unpack some of the biggest forces upending the art world today--and look at which institutions and markets are poised to churn next.
Biography: Kelly Crow is a staff reporter covering the art market for The Wall Street Journal. She reports on sales at auction houses including Sotheby's and Christie's as well as analyzes the funding and art-buying activities of the world's major museums, art fairs, artists and collectors around the world. Kelly has covered the art market for the Journal since 2006. She won a Front Page Award from the Newswomen's Club of New York in 2009 for her profile of an FBI officer who recovers stolen art and a Deadline Club Award for Arts Reporting in 2021 from the New York chapter of the Society of Professional Journalists for her coverage of the digital-art boom.
Before joining the Journal in 2005, she wrote for the New York Times, based at the City desk, where she helped cover city government, neighborhoods and the Sept. 11 terrorist attack. She also helped Pulitzer-Prize winner James B. Stewart report DisneyWar, a 2005 nonfiction narrative about the Walt Disney Company during Michael Eisner's final years as CEO.
---
10:15AM - 11:15AM MORNING GENERAL SESSION #2
Speaker: Robert Edsel
Title: Monuments Men and Women, Looted Art and Artifacts
Robert M. Edsel, #1 New York Times bestselling author, and Founder and Chairman of the Monuments Men and Women Foundation, will discuss the history of the Monuments Men and Women who, during World War II, located and returned more than four million stolen cultural objects to the countries from which they had been taken. The Monuments Men and Women Foundation continues their mission today locating and returning to rightful owners works of art and other cultural objects that lie hidden in attics, basements, and vaults, items that will continue to surface with greater frequency as the remaining members of the Greatest Generation pass.
Biography: Robert Edsel is recognized as one of the world's foremost advocates for art preservation and the recovery of cultural treasures missing since World War II. The last twenty years of his life have been dedicated to the meticulous research of the Monuments Men and Women, the soldier-scholars who helped save so many of the world's great art and cultural treasures from the destruction of war and theft by the Nazis. In the course of his work, Mr. Edsel has located and interviewed twenty-one Monuments Officers including three Monuments Women, and dozens of family members. Previously, Mr. Edsel had a successful sixteen-year career as Founder and Chairman of Gemini Exploration, an oil and gas exploration company that pioneered the use of horizontal drilling technology in the early 1990's.
---
11:45AM - 12:45PM CONCURRENT MORNING BREAKOUT SESSIONS
Fine Art Presentation -- Speaker: John Guess, Houston Museum of African American Culture
Title: Trends in the Market for African American Art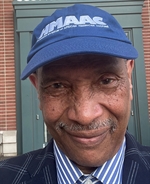 The concept of an African American art market, composed of objects, buyers, sellers and critics, appears to be trending for the past 10 years. This session will present a nuanced picture of how an African American art market has been conceptualized and how this understanding reflects a complex web of tensions and relationships. Consideration will be given to Trends in the Art Market, The Role of Black Art Advisors, Auctions and Fairs, and The Art of Making It.
Biography: John Guess, Jr. is the voice and architect behind the resurgence of the Houston Museum of African American Culture, where he currently serves as Chief Executive Officer. John has organized and managed HMAAC's exhibitions schedules since 2014, and has curated well received and reviewed exhibitions that have included Sandra Bland, The Abolitionists, Revelation of Goddesses: Retrospective of Eleanor Merritt, The Art of Malick Sidibe, Indifference, Riding The Tiger: The Art of Berg Long, Jr., Kingdom of Gold: The Photography of Ellen Kaplowitz, Close to Home: Latinx Art and Identity 2.0, etc. John also organized two national symposia.in collaboration with the Johns Hopkins Center for Africana Studies; The African Presence in Mexico and Afropolitans.
---
Antiques, Furnishings and Decorative Arts -- Speaker: Brent Lewis, Los Angeles Modern Auctions
Title: Appraising Design: A Style Driven Market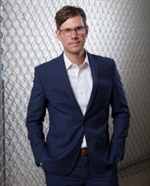 There have always been passionate collectors of design, who have shaped the market for 20th century and contemporary furniture and objects. In today's market, those collectors are joined by an ever-broadening mix of interior designers, enthusiasts and personal decorators, leading to an increasingly strong yet malleable marketplace. How has this affected values, and how can values be understood with this in mind.
Biography: Brent Lewis is an art and design specialist based in Los Angeles and the director of design for Los Angeles Modern Auctions. He has spent over twenty years in the auction business, working with both East and West Coast firms as a specialist and auctioneer.
---
Gem & Jewelry Presentation -- Speaker: Lauren Abramowitz, Heritage Appraisers
Title: Tiffany and Co. Identification / Bird on a Rock: An Insiders Guide to Preparing a Blue Box Appraisal
With the increasing amount of goods on the market from Tiffany and Co. it is important to understand what the company can do, will do, and will not do for merchandise that needs to be appraised. The company has taken the stance of not authenticating jewelry and holloware and under certain circumstances may provide a client with an appraisal. Since their services are limited, it behooves us to be able to recognize characteristics of these items in order to provide due diligence, accuracy, and confidence for your clientele. Tiffany and Co. is one of a few jewelers that insurance companies will accept purchase receipt information without formal outside evaluation. This is due to the diamond reports given at time of sale in reference to their ISO certified chain of custody and internal gem lab processes.
Biography: Lauren Kalman Abramowitz was born in New York and her accent can still be heard in several words even though she has been in Arizona since 1998.Her extensive jewelry career includes the opening of the Arizona locations of Tiffany & Company which include Scottsdale and Tucson. Within the 10 years of experience with Tiffany and Company, Lauren was an award-winning and Gallop poll recognized employee.
---
2:00PM - 3:00PM AFTERNOON GENERAL SESSION #3
Speaker: Scott Hale,
Title: People Don't Call A Picasso A Spanish Painting: Recontextualizing Indigenous Art of North America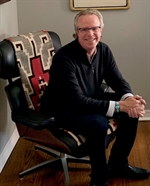 Explore the history and development of collecting Native American/First Nations art. Specifically, it examines the market for such objects, the evolving theories and practices of collecting, and the shifting legal landscape, including considerations of natural resources, forgeries, repatriation, economic development, and tribal nations sovereignty.
Biography: Scott Hale is a third-generation art & wine curator, appraiser & advisor. Scott's grandfather, Leonard Atkison, was a trading post and gallery owner, and Scott's mother, Cindy Hale, is a former museum curator, and as some of you may remember, was a long-time ISA appraiser, (who is now enjoying her retirement in Santa Fe).
Scott is a graduate of Trinity University in San Antonio and The University of Oklahoma where he pursued his masters and doctoral studies, teaching for over ten years in the English Department, Media/Film and Video Studies Department, Native American Studies Department , lecturing in the School of Visual Arts and Art History, as well as at Gilcrease Museum, National Cowboy & Western Heritage Museum (Cowboy Hall of Fame), Oklahoma City Museum of Art, Fred Jones Jr. Museum of Art, Museum of Indian Arts and Culture, and The Wheelwright Museum of the American Indian. Scott has also published in books and periodicals including: American Indian Portraits, First American Art Magazine, The Antique Tribal Art Dealers Association's News, Museum Anthropology Review, Photograph Collector's Guide, World Literature Today, and was featured in Native American Art Magazine. He is the former director of the Brett Weston Archive, and has curated several museum exhibitions including the traveling retrospective, "Brett Weston: Out of the Shadow." Scott also has extensive education and experience in fine wines, earning a Level 2 award, with Merit, from the Wine & Spirits Education Trust and the Napa Valley Wine Academy.
---
3:30PM - 4:30PM CONCURRENT AFTERNOON BREAKOUT SESSIONS
Fine Art Presentation -- Speaker: Mari Carmen Ramirez
Title: Latin American Trends, 1980's - Present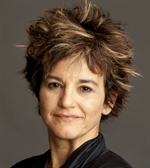 Biography: Mari Carmen is a Puerto Rican curator and the Wortham Curator of Latin American Art at the Museum of Fine Arts, Houston. She is considered the foremost expert on Latin American art in the world. Most recently Ms. Carmen spoke at the 2022 Armory Show Curatorial Leadership Summit.
---
Antiques, Furnishings and Decorative Arts -- Speaker: Brahm Wachter, Sotheby's
Title: Untying the Sneaker Market
Join us to explore the expansive sneaker market, from Bape to Nike and beyond. Wachter will discuss why it's necessary to keep current on market trends, the celebrity impact, the importance of value characteristics and how to know if a collection warrants the expertise of a specialist.
Biography: Brahm Wachter joined the Sotheby's Luxury Accessories & Collectables Department in New York in 2019, and transferred to the Los Angeles office in December of 2020. He currently works as Sotheby's Head of Streetwear and Modern Collectibles. Mr. Wachter is additionally largely responsible for Sotheby's expansion into the sneaker and sports memorabilia spaces, as well as various other initiatives that aim to develop new categories and audiences within the company.
Mr. Wachter is a graduate of New York University's Stern School of Business receiving a Masters of Business Administration with specializations in Strategy and Marketing, and was the winner of the school's UPS GBA merit-based scholarship for academic achievements. He received his Bachelor of Arts at Brandeis University and majored in Business and History.
---
Gem & Jewelry Presentation -- Speaker: Dianne Batista, Rago/Wright LLC
Title: The Jewelry of David Webb, An Auction and Archivist Perspective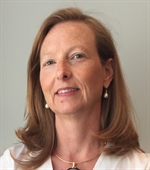 Dianne Batista has a unique perspective of David Webb jewelry for appraisers. Her experience at auction and as archivist at David Webb enable her to share a unique perspective. The history of Webb, his design stories, and David Webb at retail vs the second hand market will all be discussed.
Biography: Dianne Batista is Director of Jewelry and Watches and Sr. Specialist at Rago / Wright auction houses. Prior to joining Rago, she was an independent consultant working as Archive Manager at David Webb. With over 30 years of experience in the industry, she has held positions as a Senior Jewelry Specialist at Christie's and later as a consultant. In the retail jewelry sector, she was the US Head of Dior Fine Jewelry and Cinta Jewelry Director at John Hardy. She has lectured extensively and appeared as an original jewelry expert on PBS's Antiques Roadshow. Find her on Instagram @nycdianne.
---
Sunday, March 19, 2023
9:30AM - 10:30AM MORNING GENERAL SESSION #1
Speaker: Jake Archer, FBI Art Crime Team
Title: Frauds & Forgeries: Considerations for Appraisers Dealing with Art and Cultural Property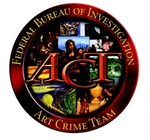 Appraisers evaluating fine art and cultural property may encounter forgeries and fraudulent activity pursuant to their work. How such situations are handled may have significant implications for all parties involved. This presentation will help to contextualize a range of possible scenarios--from negligent behavior to criminal conduct--and suggest methods and practices enabling proper and ethical responses for appraisers. This presentation will also highlight the mission and capabilities of the FBI Art Crime Team and provide additional art crime-related information that may benefit conference attendees.
Biography: Jake Archer is a Special Agent with the Federal Bureau of Investigation and is assigned to the Philadelphia Division. SA Archer is a member of both the FBI's Art Crime Team and Evidence Response Team. SA Archer conducts art and cultural property-related investigations, repatriations, and training domestically and internationally. Prior to his service with the FBI, SA Archer was an associate attorney with a private law firm in New Jersey. SA Archer earned a law degree from Seton Hall University School of Law and a master's degree in Art History - Cultural Heritage and Preservation Studies from Rutgers University. While at Rutgers, SA Archer interned at the conservation laboratory at the Princeton University Art Museum and authored a thesis about the development of care for art and artifacts subjected to the law enforcement process. SA Archer is a member of the United States Cultural Heritage Coordinating Committee and Chair of its Technology Working Group, which is based in Washington, D.C. and coordinates diplomatic and law enforcement efforts to combat antiquities trafficking, disrupt trafficking networks, and protect against the looting and destruction of cultural property around the world.
---
10:45AM - 11:45AM CONCURRENT MORNING BREAKOUT SESSIONS
Fine Art Presentation -- Speaker: Rebekah Bowling, Phillips Auctioneers
Title: Primary and Auction Markets; The Lines Once Defined are Now Blurred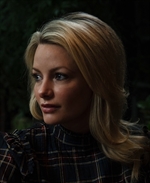 Rebekah Bowling will discuss the ultra-contemporary market, think wet paint promises and donations, and provenance-building pre-offering activities. The delicate relationships between artists, gallerists, and the auction house. ISA's Isabelle Weise and Rebekah Bowling will have a back-and-forth discussion about these elusive super-contemporary markets that once fell across a definitive border of primary gallery sales versus auction sales, and that line has now blurred. The market activity of private sales and auction activity from 2020 to the present has seen multiple trend changes and with Bowling's expertise and experience, she will talk us through this uncharted territory of the ultra-modern market. Bowling will also highlight some of the market's hottest artists to watch today.
Biography: Rebekah Bowling is a Senior Specialist and Head of 21st Century Art in Phillips' 20th Century & Contemporary Art Department. During her tenure at Phillips, Rebekah has led fourteen day and mid-season sales, including the highest grossing Day Sale in Phillips' history in November 2019. She was also responsible for handling the sale of Phillips' first NFT – Mad Dog Jones' Replicator, which realized over $4 million – and has continued to achieve strong results in this space. With expertise in the markets of emerging artists, she oversees the company's auction and private sale strategy for works from this category.
Rebekah joined Phillips in 2015 after holding positions at Stuart Shave/Modern Art in London and Andrea Rosen Gallery in New York. She received her BA in Art History from the University of Virginia and her MA in Art Business from the Sotheby's Institute of Art.
---
Antiques, Furnishings and Decorative Arts -- Speaker: Ferdinand Hampson, Ferdinand Hampson LLC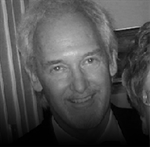 Title: Evolution Innovation and Market Realities of Contemporary Glass
This presentation will give a brief history of the development of studio glass internationally, the artists who have made the greatest contributions and an examination of the market today.
Biography: Mr. Hampson has lectured on the subject of contemporary glass extensively in Europe, Asia and the North America and has written numerous magazine articles and catalogues on the subject. Through Habatat Galleries he has published the largest body of work on Studio Glass in the world. For over 40 years Mr. Hampson has been a consultant to many appraisers in the field of studio glass, before forming his own company. He has evaluated many of the noted glass collection in the U.S. and continues to act as a consultant to auction houses.
Mr. Hampson currently is on the board of the Creative Glass Center of America, New Jersey and the Arthur Secunda Museum, Michigan. He serves as Adjunct Curator for the Fort Wayne Museum, Indiana and consultant to Habatat Galleries.
---
Gem & Jewelry Presentation -- Speaker: Ken Specht
Title: Watch History & the Current Market of Luxury Watches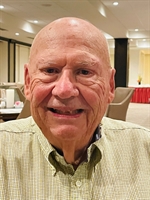 Ken Specht's " Watch History and the Current Market of Luxury Watches" talk covers the dramatic changes in the Luxury Watch Market in the past year. One minute the "Batman" Rolex is soaring, next it falls from the heights. The Luxury Watch market has been up and down like a yo yo over the past several years. Ken Specht, an icon in the watch industry, has his thumb on the pulse of luxury watches. His captivating presentation is both exciting and chock full of the information appraisers need to know.
Biography: Ken is an active member of The National Association of Watch & Clock Collectors. A charter member of both the International Watch & Jewelers Guild and Watch Floor Traders Association. Ken established the Specht Sheet watch pricing guide 31 years ago and co-authored several horology books. Established the first serial production numbers dating system for Rolex Oyster watches. Ken serves as an expert witness in both Federal and State Courts and valued watches for the US Customs & Drug Enforcement Agency.
---
1:00PM - 2:00PM AFTERNOON GENERAL SESSION #1
Speaker: Denise Peterson, Peterson ADR
Title: Translating Expertise to English: Communicating the way your audience needs to hear it.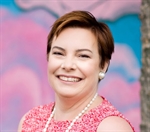 A mediator's core skill set involves communicating complicated concepts on behalf of parties in a way that makes sense and moves a case forward. Ms. Peterson will provide a framework for enabling audiences to understand the concepts being communicated, from understanding the speaker's role to the audience's needs. Identifying when communication disconnects are occurring, or as one of Ms. Peterson's early professors called "when the audience is looking at you with greyed-out eyes."
Biography: Ms. Peterson provides practical, pragmatic mediation services for state and federal civil cases. Ms. Peterson has arbitrated over 150 cases to date as chair, panel member, or sole arbitrator, including ad-hoc cases. She is a sought-after educator on mediation, arbitration, and ethics. Ms. Peterson serves as an adjunct clinical professor for the alternative dispute resolution program as part of the Frank Evans Center at the South Texas School of Law.
---
2:15PM - 3:15PM CONCURRENT MORNING BREAKOUT SESSIONS
Fine Art Presentation -- Speaker: Nelle Jennings
Title: New Frontiers in Fine Art: Digital Art & NFTs in the Context of Estate Planning and Administration
Over the last decade, digital assets have become a greater and greater element of clients' investment portfolios. Non-fungible Tokens ("NFT"s) denote not just monetary value, but also very nonintuitive assets, such as fine art.
The magnitude of the rise in popularity of, and the values attributed to, digital art reached an unprecedented high early in 2021, with the sale of the digital work "Everydays: The First Thousand Days," by the digital artist Mike Winkelmann, also known as "Beeple". At Christie's "First Open" auction, the digital collage sold for $69,346,250. This session will provide a brief introduction to digital art and its importance as an asset in the context of estate planning, charitable giving, and estate administration.
Biography: Nelle is a Partner in the Austin office of Ytterberg Deery Knull LLP. She works with individual clients on all aspects of their estate, gift and income tax planning and personal legal matters. In addition to working with clients to fine-tune their personal, charitable, and tax planning goals and put in place the appropriate documents to carry out those intentions in a tax-efficient way, she has advised on a broad range of matters, especially intergenerational wealth transfer using sophisticated approaches for a variety of assets ranging from traditional and alternative investments to residences, works of art, and business interests, including a major league sports team.
In connection with the prospective planning, Nelle frequently counsels fiduciaries and beneficiaries in connection with the administration of trusts and estates from inception through termination. She regularly advises clients on decanting, grantor trust, and estate and generation-skipping tax exemption planning. Nelle has also represented clients in Federal and state estate, gift, and income tax audits focusing on diverse issues including characterization of transfers and valuation and residency challenges. Nelle makes it a priority in advising client beneficiaries or fiduciaries to maintain good working relationships among them and their counsel.
For her work with individuals and charitable organizations in support of recovery from the September 11, 2001 attacks, she received the Lawyers Alliance for New York's Cornerstone Award (2002).
---
Antiques, Furnishings and Decorative Arts -- Speaker: Karen Keane, Bonhams Skinner
Title: The 21st Century Auction House: Global Reach, Personal Touch.
An "insiders" view to the global versus regional auction marketplace. How the current drive to consolidation helps consignors and buyers worldwide. She will be touching on everything auction from clients to sales to our recent merger with Bonhams.
Biography: Karen Keane is CEO of Bonhams Skinner, overseeing the operation of one of the world's leading auction houses, the largest in New England. She was instrumental in the establishment of Bonhams Skinner as a world-class auction gallery in Boston, as well as the company's expansion into specialty areas including Fine Musical Instruments, Science & Technology, Rare Books & Manuscripts, Fine Wines, and Judaica.
Karen brings her lifelong passion for art, antiques and the study of material culture to bear for Bonhams Skinner's business. In addition to running the company, she is also one of firm's most versatile appraisers, possessing a broad knowledge of furniture, and fine and decorative arts. Her specialty areas include American Furniture & Decorative Arts, Americana, and Folk Art. Karen is USPAP certified by the Appraiser's Association of America. She is also a formidable presence at the auction podium, and became the company's first female auctioneer early in her career. Karen is Vice-Chair of the Board of Trustees to the Massachusetts College of Art and Design and sits on the Board of Trustees for the Worcester Art Museum, Worcester Massachusetts.
---
Gem & Jewelry Presentation -- Speaker: Diana Singer
Title: What makes Good - Good.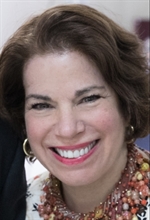 Estate Jewelry Dealer and Jewelry Historian, Diana Singer, opens our eyes on how to spot good design. Join Diana Singer, estate jewelry dealer and jewelry historian, as she breaks down the thought process behind the jewels. Mathematics, color theory, spatial relationships, construction, all play a part in the story. Presented in an lively, fun, and highly understandable format, we can guarantee you'll never look at jewelry the same way again.
Biography: Diana Singer has been a wholesale estate jewelry dealer for the past 45 years. She holds a GG degree from the GIA and is the president of the American Society of Jewelry Historians. She has lectured for the GIA and numerous educational venues over the years including the venerable "Jewelry Camp", the new Jewelers Circle 0n varied estate and antique jewelry topics. Diane's articles and quotations have appeared in many industry publications, including Rapaport, JCK, and the ASJH newsletter.
---
3:30PM - 4:30PM AFTERNOON GENERAL SESSION #2
Speaker: Robin Bonner
Title: What to do and not to do when writing for the IRS
Ms. Bonner has appraised billions of dollars of late 19th -21st century Modern and Contemporary fine art and other types of cultural properties for Charitable Contribution, Estate and Gift tax, and insurance scheduling. Ms. Bonner will be focusing on reports completed for the IRS based on her extensive history.
Biographer: Robin M. Bonner retired in 2021 from Art Appraisal Services (AAS) at the Internal Revenue Service in Washington, D.C., to establish her own appraisal business, Bonner Arts, specializing in appraisals and appraisal reviews concerning compliance issues on the part of the appraisal, appraiser, and taxpayer. Prior to her twelve years at the IRS, Ms. Bonner accumulated 35 years as an artist, gallery director, gallery owner, private dealer, and finally as an independent appraiser with offices in the Washington, D.C. area and Santa Fe, New Mexico. Ms. Bonner has appraised billions of dollars of late 19th -21st century Modern and Contemporary fine art and other types of cultural properties for Charitable Contribution, Estate and Gift tax, and insurance scheduling.
---
Monday, March 20, 2023
9:00AM - 11:00AM MORNING GENERAL SESSION #1
Speaker: Judith Martin
Title: Tuning Up Your Appraisal Reports
This two hour session will focus on tuning up your appraisal reports for the various intended uses and users of personal property reports. Not only will the ISA report writing standard be fleshed out, there will be some very fine examples included to show how you can enhance your report for the reader. Every appraiser needs to see new and different ways to prepare their reports. Ms. Martin will be sharing with us some different approaches to our appraisal report presentations. Tuning up your appraisal report is not as difficult as it might seem.
Biography: Judith Martin ISA CAPP is currently the Director of Education for the International Society of Appraisers. Ms. Martin has been involved with ISA Education since 1999. She was the lead CORE instructor prior to moving to the ISA Board of Directors in 2005. She has been a CAPP reviewer for ISA for the past ten years as well as coming back to teach, CORE, AF+DA and Requalification for ISA in 2021.
Speaker & times subject to change