About Us
Who we are
Founded in 1979, the International Society of Appraisers, or ISA, is the leading professional personal property appraisal association, representing the most highly trained and rigorously tested independent appraisers in the United States and Canada.
ISA is a not-for-profit, member-driven association, formed to support member needs and enhance public trust by producing qualified and ethical appraisers who are recognized authorities in personal property appraising.
In the years since its founding, the Society has grown to be the undisputed personal property association of choice. ISA's Core Course in Appraisal Studies is widely regarded as the most comprehensive in the industry, distinguishing ISA as the leader in methodology, theory, principles, practices, and ethics. We also offer extensive professional development in specific areas of product knowledge and connoisseurship, both through coursework and continuing education offerings at our annual conference.
---
Our Members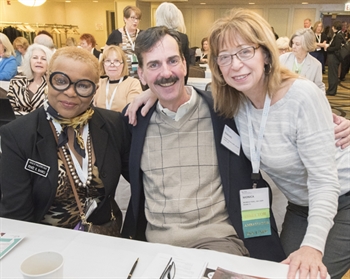 ISA's membership is diverse and collegial. Our members include many of the country's most respected appraisers, consultants, curators, scholars, gallerists, estate liquidators, auctioneers, and dealers. We pride ourselves on a strong national network of appraisers who draw on highly specialized knowledge, skill, and experience, serving as a resource to our fellow members in a spirit which is unparalleled.
ISA has two specialty divisions:
Antiques, Furnishings + Decorative Arts
Fine Art
Outside of these categories, ISA members specialize in many other areas of appraising, including gems & jewelry, machinery & equipment, fine wine, classic cars, sports memorabilia, and others.
---
find the most skilled Personal Property Appraisers
The hundreds of members of ISA include a broad range of qualified professionals. Whether you're looking for an antique appraiser, jewelry appraiser, art appraiser, automobile appraiser, furniture appraiser, or anything else in the world you would like appraisal services for – we've almost certainly got someone to fill your needs.
Our qualified professional appraisers have expertise in all types of appraisals and appraisal-related services including estate tax appraisals, insurance damage claims, estate liquidations, estate probate, business valuations and more.
Not only do we have the most skilled personal property appraisers, but our members offer many other services as well.
auction services and auctioneering
estate sales
expert witness testimony
consulting in many areas including art and furniture conservation, restoration, and repair
Use the Find an ISA Member directory to search for an appraiser in your area.
Read our FAQs
Get answers to the most commonly asked ISA questions.