Advertise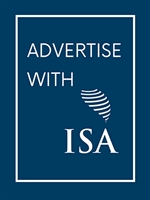 New Offering! Advertise with ISA
Promote your business to over 800 qualified appraisers located in United States, Canada and abroad.
Be seen by over 10,000 monthly visitors seeking appraisal services from the insurance, legal and wealth sectors along with private collectors, museum professionals and specialty auction and estate services.
Your ad, hyperlinked to your website, will rotate 365 days, and will be visible for 5 seconds each rotation on all pages of the ISA website.
Advertise with the ISA and support the work we do in ensuring the public trust with high-valued assets, educating appraisers on valuation methodology and upholding ethics and standards in professional appraisal services.
For more information and to purchase your annual subscription for $1,000 USD, contact: isa@isa-appraisers.org.