Conference Program
Thank you for attending Assets 2018.
Make sure to fill out your session evaluations to receive your PDCs.


The Assets 2018 educational program offers up to 13 Professional Development Credits.
View the full conference program with speaker bios and events schedule on our mobile-ready website.
9:00 AM - 6:00 PM
Pre-Conference: Advanced Appraisal Methodology Course
This course is designed for experienced appraisers who wish to increase their understanding of appraisal methodology. Specifically, the course will examine complex appraisal problems and address how to approach them in order to create a stronger appraisal report. While exploring more sophisticated and nuanced methodology issues, the course will also reinforce basic appraisal methodology concepts and focus on "problem areas" seen in many appraisal reports.
Instructors:
Meredith Meuwly, ISA CAPP
Kirsten Smolensky, JD, ISA CAPP
8:30 AM - 5:30 PM
Fine Art Specialty Tour
8:30 AM - 5:30 PM
Antiques, Furnishings + Decorative Arts Tours
2:00 - 7:00 PM
Assets 2018 Registration Open
6:30 - 8:00 PM
Opening Reception
A warm welcome to all conference attendees. Find yourself here!
8:00 AM - 4:30 PM
Registration Open
8:00 - 9:00 AM
Coffee and Breakfast
9:00 - 9:15 AM
President's Welcome & Opening Remarks
9:15 - 10:15 AM
California Dreamin' ...Missions to Modernism
This presentation surveys distinctive California design by visionary artists, designers and craftspeople whose creativity and innovations have shaped and celebrated modern lifestyle.


10:15 - 11:15 AM
The Gold Standard of Leadership
Melody Kanschat will share data and techniques for developing your own leadership in the new paradigm of the co-creator age. She will explore what leadership entails in the world of fine art, antiques and decorative arts as well as share a few tips for leveraging your own strengths as a leader when working with museums, curators, collectors, collection managers and insurers.
Presenter:
Melody Kanschat
Executive Director, Executive Education for Museum Leaders
Getty Leadership Institute
Brought to you by:
The Decorative Arts Trust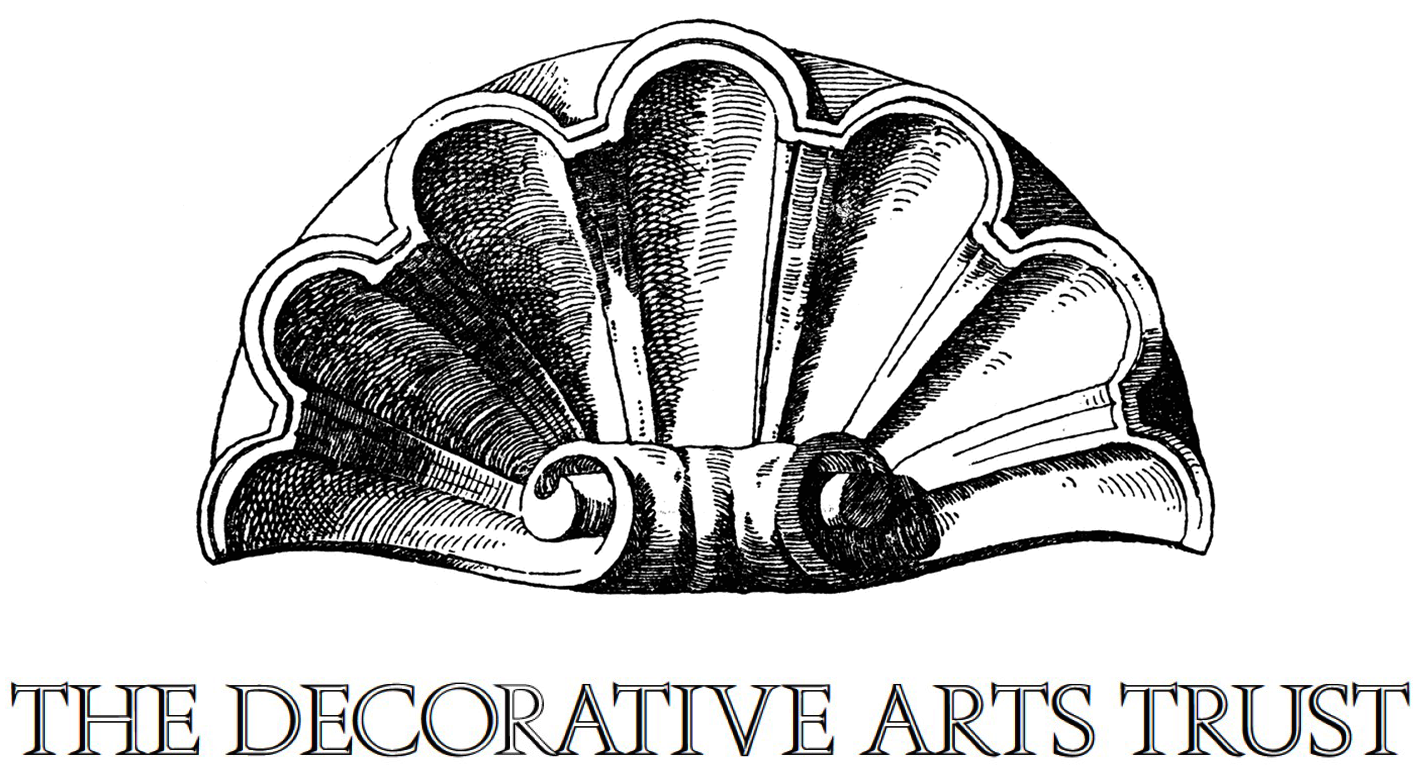 11:15 - 11:40 AM
Networking Break
11:40 AM - 12:40 PM
Avoiding Errors and Omissions that Raise Flags in Tax-Use Appraisals
Tax-use appraisals can be complex and challenging. This demystifying discussion provides critical insight, information and guidance for fair market valuations.


12:40 - 2:05 PM
Lunch (on own)
2:05 - 3:05 PM
Tracking and Verifying Assets: Better Authenticating Through Technology
This informative and in-depth presentation will explore new and emerging technological advancements that are making an impact on the verification and security of asset class collections.


3:05 - 3:30 PM
Networking Break
3:30 - 4:30 PM
From Dylan to Marilyn: The Value of Celebrity
Gain valuable insight into the multiplex of characteristics that can transform an intrinsically inexpensive object into a pop-culture treasure. This talk will provide a list of value characteristics useful in valuing unique celebrity objects with few direct comparables.
Presenter:
Laura Woolley
President, The Collectors Lab, Los Angeles, California
Brought to you by:
Stratton and Sons
4:30 - 6:30 PM
ISA Committee Meetings
8:00 AM - 4:30 PM
Registration Open
8:00 - 9:00 AM
Coffee and Breakfast
9:00 - 10:00 AM
Beyond Readily Apparent Identity
As object identification and authentication grow ever more significant in developing credible appraisal conclusions, the proper application and use of the Readily Apparent Identity disclaimer becomes more of a challenge for appraisers. This presentation will explore the potential benefits and hazards of using Readily Apparent Identity disclaimers for both fine and decorative arts appraisals, and how to go further when required.
Presenters:
Todd W. Sigety, ISA CAPP
WSA Appraisals, The Appraisers Workshops, Alexandria, Virginia

Cindy Charleston Rosenberg, ISA CAPP
Art Appraisal Firm, LLC, Elkins Park, Pennsylvania
Hosted by:
The Potomack Company
10:10 - 11:20 AM
Break-Out Sessions:
Break-Out A:
Art - A Source of Liquidity
There has been a surge in growth of personal property asset class collections used as collateral. This session will illustrate how to recognize and apply caution to the issues surrounding the valuation of leveraged collections.
Presenter:
John Arena
US Trust, Fort Lauderdale, Florida
Break-Out B:
Design Inspiration & Ingenuity: Discovering California Pottery
From the bright colored glazes of the 1930's to mid-century modern, learn about the inventive design and playful shapes associated with this sought after and often overlooked pottery.
Presenter:
Bill Stern
Book Author and Executive Director of the Museum of California Design, Los Angeles, California
Break-Out C:
New Appraisers Guide to the Galaxy
This instructive and empowering session will be most beneficial for appraisers in the beginning years of building their appraisal practices.
Presenter:
Kirsten Smolensky, JD, ISA CAPP
Owner, Minerva Appraisal, LLC., Brentwood, Tennessee
11:30 AM - 1:00 PM
1:05 - 2:20 PM
Break-Out Sessions:
Break-Out A:
Good, Better and Best: Ansel Adams Photographs
Ansel Adams was a prolific photographer whose documentary portraits and landscapes form the iconic imagery of the American West. This session will elucidate how to have an educated eye and apply close scrutiny to important valuation characteristics in Adam's oeuvre.
Presenter:
Brittany J. Moorefield
Director of Photography Sales, Ansel Adams Gallery, Yosemite, California
Break-Out B:
Good, Better and Best: American Furniture and Silver
This session will focus on examples of furniture and silver with comparisons based on design and craftsmanship, illustrating how to rate each example from average to masterpiece.
Presenter:
Brooke Sivo
Director of American Furniture & Decorative Arts, Bonhams Regional Representative
Palm Springs/San Diego County, California
2:25 - 3:40 PM
Break-Out Sessions:
Break-Out A:
Stop, Look and Listen: Using Connoisseurship to Navigate the Contemporary Art Market
The Post-War and Contemporary fine art market has been the driving force behind global art sales this past year. Holly Sherratt will share discerning insight on the best performing artists and their artwork in this significant market sector.
Presenter:
Holly Sherratt
Director, Modern & Contemporary Art, Heritage Auctions
San Francisco, California
Break-Out B:
Stay Golden! Explore what Glitters in Costume Jewelry
Our love affair with jewelry and its global influence continues to evolve. This session will focus on important designer and branded costume jewelry makers, as well as today's market.
Presenter:
Anna Rasche, G.G.
Fine Jewelry, Watches and Authenticity Manager, The RealReal
New York, NY
Break-Out C:
The Intersection of Appraising and Wealth Management: Working with High-Net Worth Clients, their Collections and their Insurance Carriers
This session focuses on the holistic approach required for the collaboration and scope of services, solutions and expertise required for HNWI clients, from archiving to collection management, from insurance to claims.
Moderator:
Todd Sigety, ISA CAPP
WSA Appraisals, The Appraisers Workshops, Alexandria, Virginia


Presenters:
Danna Kay
AIG Director Western Zone, Art Collection Management, Los Angeles, California

Barbara Chamberlain
AIG Director, Art Collection Management, Miami, Florida
Brought to you by:
UBS
3:40 - 4:00 PM
Networking Break
4:00 - 5:00 PM
Break-Out Sessions:
Break-Out A:
Eight Street Artists to Watch in 2018
This presentation will focus on the current list of blue-chip emerging Street artists, their hierarchy and their art; providing an invaluable roadmap to this growing global art sector.
Presenter:
Tim Luke, CAI, BAS, MPPA, ISA AM
Executive Vice President, Senior Appraiser at Gurr Johns and President, TreasureQuest Group, Inc.
Break-Out B:
American Innovations: Studio Glass
Bruce Orr will cover the origins of the American studio glass movement including artists and collaborations, as well as the current market and valuation.
Presenter:
Bruce Orr
Owner of Jaremos, Art Glass Consultant and Authenticator, Naperville, Illinois
5:00 - 6:00 PM
Liquid Assets: Wine Investment and Appreciation
Learn how to tell the difference between plonk and priceless; and the benefits and challenges of collecting wine in a market rife with fakes and fraudsters.


6:30 - 9:30 PM
Foundation for Appraisal Education Reception
"A Toast to the Future of Appraising"
Join FAE to preview all lots from the Foundation for Appraisal Education Benefit Auction. More information.
Hosted by Treasures Estate Concierge Services, Inc., in conjunction with John Moran Auctioneers, Inc.
8:00 - 9:00 AM
Coffee and Breakfast
8:30 - 9:00 AM
CAPP Appreciation Coffee
9:00 - 10:00 AM
Current Issues and Pending Legislation Impacting Native American Art
Learn about proposed bi-partisan Senate Bill S.1400, "Safeguard Tribal Objects of Patrimony Act of 2017" (STOP Act of 2017), which seeks to prohibit the export of American Indian objects potentially considered as tribal cultural patrimony. Although this bill has not yet been passed, the ideology behind it is here to stay. Learn about the current resources and procedural outlets that may be available to appraisers working with American Indian objects of sacred and religious importance for contemporary tribes.
Presenter:
Vanessa Elmore, ISA AM
Elmore Art Appraisals, Santa Fe, New Mexico
10:00 - 11:00 AM
ISA Business Meeting
(open to ISA members only)
11:00 AM - 5:00 PM
ISA Committee Chair Reports /Board of Directors Meeting
11:30 AM - 6:30 PM
7-Hour USPAP Course
Instructor:
Tim Luke, CAI, BAS, MPPA, ISA AM
Executive Vice President, Senior Appraiser at Gurr Johns and President, TreasureQuest Group, Inc.
TBD
Requalification Course
Instructor:
Michael Logan, ISA CAPP
Owner, Michael Logan Appraisals, Punta Gorda, Florida
TBD
Board of Directors Meeting
Wednesday, March 14, 2018
TBD
Requalification Course
Instructor:
Michael Logan, ISA CAPP
Owner, Michael Logan Appraisals, Punta Gorda, Florida