What to do in Montréal!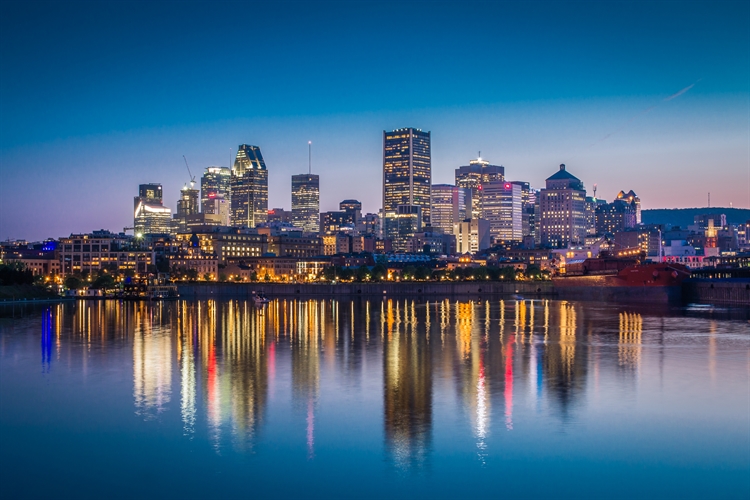 Monday, August 14, 2023 in News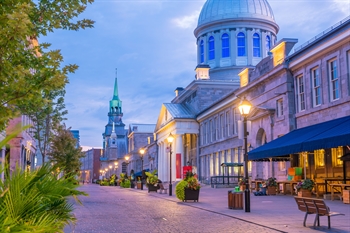 As we eagerly await our upcoming annual Assets conference in April 2024, we'd like to offer you an enticing preview of what Montreal has in store for you this Spring. A melting pot of cultures, Montreal effortlessly weaves its rich European heritage with a distinctive French flair that's evident in every corner of the city. As the days grow longer and the blossoms begin to appear, Montreal becomes a haven of activity, with its cobblestone streets, historic architecture, and inviting parks. Moreover, the city boasts an impressive gastronomic scene, ensuring that food enthusiasts have a feast awaiting them.
Here are some suggestions and highlights for your visit:
Old Montréal (Vieux-Montréal): Montreal presents a juxtaposition of the contemporary and the classic. Modern districts, replete with intricate road networks and towering skyscrapers, define its current urban landscape. Yet, Montreal's heart beats in its historic quarter, which has thrived for over three centuries. In Vieux-Montréal, visitors can step back in time amidst its cobbled pathways, riverside cafes, and the gentle trot of horse-drawn carriages. Walk along the historic streets and alleys, taking in the preserved architecture reminiscent of old European cities. Visit the iconic Notre-Dame Basilica and immerse yourself in its captivating history.
Montréal Botanical Garden: In Spring, this becomes a paradise with blooming flowers and exotic plants. It's a perfect spot for nature lovers and those looking to relax amidst greenery.
European Cuisine: With its strong French influence, Montreal is a gastronomic wonderland. Try out local delicacies like poutine or tourtieres, or treat yourself to croissants and pastries at any of the numerous French bakeries. For a gourmet experience, book a table at one of the city's fine dining establishments.
Mount Royal Park: Get a panoramic view of the city from the summit. In the Spring, it's an ideal place for a picnic or a leisurely hike.
Jean-Talon Market: Experience the local flavors and purchase fresh produce, cheeses, and other culinary delights at one of North America's largest open-air markets.
Golden Square Mile (Le Mille Carré Doré): Located at the base of Mount Royal and within the downtown area, the Golden Square Mile was once an enclave of the city's elite in the late 19th to early 20th centuries. Exploring the Golden Square Mile gives visitors an insight into a bygone era of Montreal's history, blending the city's British colonial heritage with its contemporary cosmopolitan vibe.
Museums and cultural institutions:
Montreal is a city steeped in history and culture, and its museums and cultural institutions are a testament to its rich past and vibrant contemporary scene. Here's a list of some must-visit places:
Montréal Museum of Fine Arts (Musée des beaux-arts de Montréal): One of Canada's most prominent art institutions, it boasts an impressive collection ranging from ancient artifacts to contemporary art.
Pointe-à-Callière, Montreal Archaeology and History Complex: Located in Old Montreal, this museum offers a journey through the city's history, starting from its birth to the present day.
McCord Museum: Dedicated to the preservation of Montreal's history, it houses a vast collection of objects, photographs, and documents that tell the city's story.
Contemporary Art Museum of Montreal (Musée d'art contemporain de Montréal): This museum is dedicated to showcasing contemporary art with exhibitions that are always refreshing and avant-garde.
The Canadian Centre for Architecture (Centre Canadien d'Architecture): An international research institution, it's dedicated to the study of the role of architecture in society.
Biosphere Environmental Museum: Located on Saint Helen's Island, it's a unique museum dedicated to environmental issues and offers interactive exhibits on the state of our planet.
Redpath Museum: Located on the McGill University campus, this museum is a mix of natural history, world cultures, and mineralogy exhibits.
Montreal Holocaust Memorial Centre: A place of memory and education, it chronicles the lives of Holocaust survivors who resettled in Montreal.
Montreal Science Centre (Centre des sciences de Montréal): An interactive science museum with a focus on technology and the environment.
Espace pour la vie: An umbrella institution which includes the Montreal Biodome, Insectarium, Botanical Garden, and Planetarium. Each venue offers a unique journey, from exploring different ecosystems to gazing at the stars.
Maison Saint-Gabriel, Museum and Historic Site: A house built in the 17th century, it offers a glimpse into the life of settlers and the First Nations during that period.
We hope these suggestions inspire you to explore all that Montréal has to offer. The Assets conference promises not only professional growth but also an opportunity to immerse yourself in one of North America's most enchanting cities.
See you in Montréal!
Andria Minicucci & Julie Riches
Co-Chairs of Assets 2024
Tags