Congratulating ISA's 2021 Award Winners
Tuesday, May 25, 2021 in News
The ISA Annual Awards Program gives us the opportunity to recognize individuals who have gone above and beyond to help strengthen the mission of ISA and the personal property appraising profession. In addition to bestowing more than 15 awards this year, we want to give a huge thank you to the board, committee members, members, and staff for their hard work in keeping ISA running smoothly throughout such a difficult year. The effort and commitment to ISA has not gone unnoticed.

This year, ISA honored our much-deserving 2021 award recipients at a virtual awards program on May 14 which coincided with the ISA Annual Member Business Meeting. If you were unable to attend the Annual Busines Meeting, or you simply want to relive the event, you are encouraged to watch the recording here. Now, please join us in congratulating the individuals below for their significant contributions and service to you and ISA.
President's Award

This year's President's award winner, Meredith Meuwly, ISA CAPP, has gone beyond her role and contracted hours as Director of Education to help keep ISA members informed, educated, and appreciated throughout the Pandemic. She has exceeded the expectations of Director in so many ways, packing at least two years' worth of progress into one.

Below are just some of Meredith's achievements over the past year:
Gave members guidance on working during the Pandemic by monitoring updates from USPAP and the Appraisal Foundation.
Worked with the Assets committee to engage industry leaders as speakers and to help create an exciting virtual experience.
Worked to create new and engaging member education experiences to refresh ISA's virtual course and webinar offerings.
Assisted with helping staff, instruction team and members understand changes to qualifications and USPAP.
Took the complicated USPAP course to become a qualified instructor.
Helped hire and train new instructor staff interns and has helped instructors acclimate to live online platforms.
And…most importantly has made herself available to a great number of members (and one President) who have questions or maybe just needed a sympathetic ear.
Congratulations Meredith for the much-deserved recognition from everyone in ISA.

Lamp of Knowledge Award
Courtney Ahlstrom Christy, ISA CAPP
Both Courtney Ahlstrom Christy, ISA CAPP & Sarah Reeder, ISA CAPP are being recognized for the 2021 Lamp of Knowledge award. In 2018 these two appraisers started Worthwhile magazine in an online format. It is a collection of articles written by the two of them and others, all on current issues relating to the appraisal practice or recent activities in the art world pertinent to appraisers. The articles are well-written, comprehensive, diverse, and always informative. Worthwhile has become a popular source of information for persons interested in the appraisal and art worlds. ISA is proud to acknowledge the literary work of Courtney Ahlstrom Christy and Sarah Reed by awarding them with this year's Lamp of Knowledge.
Appraisal Advancement Award
The Appraisal Advancement award is a new award this year created to identify an ISA member who has embraced modern media opportunities to advance the personal property profession. This year's winner, Larissa Wild, ISA CAPP shows her passion for furthering both ISA and the appraisal profession. Her podcast, "The Art Elevator," is a very smart, well-produced series examining a diverse range of art topics that inform both the expert and the novice, and many of the episodes connect to ISA through her curation of guests – from ISA members such as Sarah Reeder to ISA Assets speakers such as Sharon Hecker. Her initiative (and with her own resources) in developing and actively marketing a podcast that educates a broad audience on appraisal-related art topics and her conscientious efforts to connect the project to ISA, illustrates her passion and drive to further advance the appraisal field. There has been an outpouring of member responses praising the value of Larissa's work. Congratulations to Larissa Wild, the first recipient of the Appraisal Advancement award.

Rising Leader Award

Julie Riches's drive and dedication to creating opportunities for her fellow ISA members is apparent and admirable. Her work on the AF+DA committee and conceptualizing and organizing the monthly Knowledge Sharing Presentations with committee chair, Bruce Treadway, has been so valuable in strengthening and growing the ISA membership. She is also on the Executive Committee of the Canadian chapter and serves on the Membership Committee, actively contacting new and potential ISA members. Quoting from the nomination, "we are all lucky to have her in the organization. Her energy is contagious and her willingness to jump in and volunteer her time is to the betterment of all of us."

Distinguished Service: ISA Instructor Award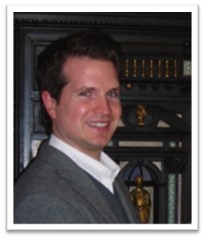 In the tumultuous year that was 2020, Steve Roach, ISA CAPP stepped up to the plate and hit a grand slam. He became ISA's go-to instructor for all USPAP classes - including extra classes added to the schedule to meet the demand. He has spent countless hours making sure his presentations are dynamic and clear. He approaches his students with sincerity and humor and is determined that everyone understands any USPAP update no matter how tedious or technical it may seem.
In addition to his USPAP courses, he has been a shining star on the Fine Art team, as he recorded presentations for the online course, braved traveling to Dallas to teach the course live, and developed a new webinar for Fine Art appraisers.
Leadership Award
Bruce Treadway, ISA CAPP continuously serves as a role model for ones stepping into new leadership roles. Under his own leadership, the AF+DA committee has developed clear guidelines for engaging speakers, managing webinars and recruiting new members. He has always had a clear vision of where he wants the AF+DA committee to go and has always been transparent about his goals and objectives. He has never lost sight of how actions today will impact ISA in the future.
Bruce believes that education is a sharing endeavor that should be accessible to all members and offers sound guidance from his business experience to help ISA's committees set and achieve their objectives. Above all, he has acted with immense integrity, gaining the confidence and respect from members of the AF+DA committee and all ISA members who have had the privilege to interact with him.

Outgoing Board of Directors Service Award

Perri Guthrie served two terms on the board during which time she served as Vice-President and President and was given the President's award for her service in each role. She performed both of those positions with wisdom and grace, and great humility. Behind the scenes she worked to make sure ISA met and exceeded the new rules for qualified appraisers from The Appraisal Foundation, she helped streamline the credentialing process and supported the education team as they refined the Core, AF+DA and Fine Art courses, where she was a major contributor to the updates and in the creation of future course topics. She has also worked to elevate ISA's Annual Conference, Assets, and Affiliated Business Partner programs. Her ability to look at the big picture of ISA and then work collaboratively in the smallest details is a gift she has generously shared with ISA.

Rob Hittel served as liaison to the Foundation for Appraisal Education and to AF+DA. He used his considerable knowledge as an appraiser to help support AF+DA, including being the author of the book appraisal section of the manual. Rob had also served as a board member of the FAE before he joined ISA's board. That experience helped him become a supportive and considerate liaison to the ISA foundation board. Rob's thoughtful consideration of ISA board matters from all sides was greatly appreciated.



Michelle Conliffe spent her time on the board diving deep into so many aspects of ISA. She was instrumental in refining the ISA website by finding ways potential members can find members and become informed about the process of becoming a credentialed member. She then worked to make sure each potential member and candidate felt welcome and had questions answered. One of her accomplishments is a benefit everyone will recognize and that is the ability to pay for dues, Assets, and longer courses in installments.


Fred Winer is like the energizer bunny in that he has never stopped going in his efforts to support ISA. He has served as President, Treasurer, hand holding encourager and fierce warrior in his roles. If Perri, Michelle and Rob are known for wise refinement and enhancements to ISA, Fred should be known as a foundation builder. It is for these reasons that Fred Winer is not only being recognized with gratitude as an outgoing board member but is also joining a very select club as a recipient of ISA's Lifetime Achievement Award. Congratulations Fred on these well-deserved awards.
Distinguished Service Award - Fine Arts
Kelly Juhasz, ISA AM is a Fine Art specialist and member of ISA's Private Client Services Group. She has been the key advocate for ISA's Canadian members for more than five years as the president of their chapter as well as a leader in the Canadian appraising community. Her chapter members regularly hold virtual meetings due to their broad geographic locations and have developed such an excellent reputation for quality programming that ISA members scattered across the US have joined her chapter.

Distinguished Service Award - Antiques, Furnishings + Decorative Arts
Stephanie Daugherty, ISA CAPP has strongly impacted two of ISA's specialty committees this year. With energy, focus, and admirable organizational skills, she dove right into creating structure and programming for the AF+DA group. She had excellent suggestions for the new monthly Knowledge Sharing Presentations and has even presented one of the lectures herself. When the Gems & Jewelry committee was reformed, this energetic appraiser, who also has a GIA diamond grading diploma, happily agreed to join this second specialty committee. With her suggestions and recruiting skills, the Gems & Jewelry committee was able to sign up four excellent presenters for ISA's Annual Conference, Assets, within a very short deadline.
Distinguished Service Award - Gems and Jewelry
Darlene Wong, ISA CAPP

Gems and Jewelry, ISA's third specialty group, has had a strong re-emergence this year due to the leadership of Darlene Wong, ISA CAPP. Although a soft-spoken and possibly slightly shy woman, she agreed to chair this group, quickly formed a strong committee, set up monthly Zoom meetings, following them up with detailed meeting minutes. The Assets conference committee decided to add space for four Gems and Jewelry presenters and Darlene, and her committee created a list of possible speakers, voted their preferences, and quickly recruited four great speakers within a deadline of three to four weeks. During the weekend of the conference, she graciously introduced each speaker and calmly handled the Q&A segments. In less than six months she has pulled together a strong and eager Gems and Jewelry committee and has made plans for jewelry education webinars and presentations for of ISA members. Congratulations, Darlene on this well-deserved award!

Foundation for Appraisal Education Award
For her steadfast and careful transition of the FAE to the new Board, ISA awards Anne with the small token of our esteem, the Foundation of Appraisal Education Award. Anne was and is always available for answers to any questions no matter how insignificant they may seem. Her transfer of work files and point persons involved with the FAE was exemplary and will be hard to copy. The Current FAE Board cannot thank Anne enough for her kindness and help during the change of guard.

Lifetime Achievement
There is not enough space to list everything Fred Winer has done for ISA during his long leadership career but the magnitude of his contributions can be hinted at by the number of service awards he's won, including a President's award. During Fred's first two board terms, including a term as President, he was instrumental in saving ISA from near bankruptcy and bringing operations under the guidance of a management firm. Fred spent his second round of service on ISA's board shoring up our financial base in his role of Treasurer. It is due to his careful watch that ISA has remained financially solid during the difficulties faced in the last year. Fred has also taken some of his time off between board terms to serve on multiple committees, including currently chairing the Finance Committee, and with the ISA Foundation of Appraisal Education.
2021 ISA Life Members
Please join me in congratulating our ISA Life designation 2021 recipients.
Sidney Taylor McKenzie, Life, CAPP
2021 ISA Certified Members
Please also join me in congratulating our ISA Certified designation 2021 recipients.