Fred J. Winer, ISA CAPP, Antiques, Furnishings + Decorative Arts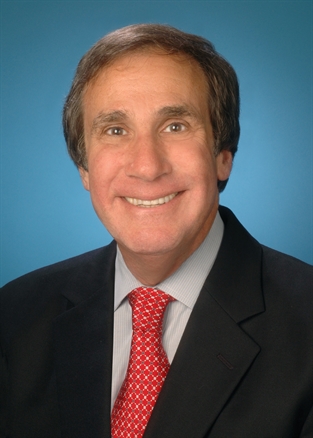 Contact
Fred J. Winer
ISA member since Jan 01, 1983

(410) 337-0085 (Office)
(443) 854-5896 (Mobile)

17 Tanner Court
Baltimore, MD 21208 map
---
About
QUALIFICATIONS OF THE APPRAISER Fred J. Winer, ISA CAPP, President of Parting with Possessions, Inc. has been a personal property appraiser since 1983. He is USPAP trained and compliant. His valuation expertise includes a wide range of areas including, but not limited to, antiques and residential contents, decorative arts, fine arts, sculpture, objects of vertu, paintings, ceramics, textiles, pottery, and silver. Mr. Winer's breadth of knowledge enables him to conduct appraisals for a variety of functions including obtaining insurance, IRS donation, determining present worth, determination of claims, equitable distribution, dissolution of marriage and others. He has also qualified as an expert witness in the Circuit Court of Maryland.
PROFESSIONAL AWARDS Fred is the recipient of ISA Global Vision Award, 2007-2009; President's Award, 2009-2010; Distinguished Service Award, 2010-2011, & President's Award, 2011-2012.
PROFESSIONAL ORGANIZATIONS - SERVICE President of the ISA Foundation for Appraisal Education; Former President of the ISA National Board, 2007-2009; Former Vice-President of the National Board, International Society of Appraisers . Previous Treasurer National Capital Area Chapter, International Society of Appraisers; Previous Member of The Appraisal Foundation Advisory Council Emerging Issues; Committee and Personal Property Working Group Committee; Previous Secretary of the American Society of Appraisers, Maryland Chapter 26; Previous Treasurer of the American Society of Appraisers, Maryland Chapter 26; Former adjunct faculty member of Anne Arundel Community College
EDUCATION Fred holds a Bachelor of Arts degree in European History from the University of Maryland.
PROFESSIONAL EDUCATION
International Society of Appraisers core and advanced courses, seminars and conferences, including: Expert Witness, Awarded Certified Appraiser of Personal Property (CAPP) in Depreciable Residential Contents, Ethical Conduct and Procedures, Methodology and Reason, Fiduciary Responsibilities, Advanced Appraisal Theory and Report Writing, Advanced Course in Research Sources and Identification, Advanced Level Specialty Course: The Appraisal of Machinery and Equipment, Advanced Level Appraisal of Depreciable Residential Contents, Numerous ISA Annual Educational Conferences.
American Society of Appraisers core and advanced courses, seminars and conferences, including: Introduction to Personal Property Appraising: Valuation theory and its historical development within the context of the appraisal process, valuation and procedural methods. Personal Property Valuation Methodology, Report Writing: Appraisal format, state of the market, value and methods, its definitions and descriptions, Appraisal Practice and Standards, Residential Contents General, Uniform Standards of Professional Appraisal Practice (USPAP), Appraising Fine and Decorative Arts. ASA International Conference XVI, Edinburgh, Scotland, UK, ASA International Conference, Baltimore, MD.
Appraisers Association of America, Inc. including: National Conference - Appraising in the 21st Century, Shifting Perceptions and Changing Realities, Attorneys and Appraisers: Forging Professional Relationships, The Law and the Business of Art.
COMMUNITY SERVICE Board Member Mosaic Community Health Center, Past-President of the Board of Mosaic Community Health Services, Previously served as a member of the Board of St. Elizabeth's School, Previously served on the Foundation Board of Essex Community College, Previous Member of the Alumni Executive Council of McDonogh School.
Specialties
Services
Performs Appraisals Of
Website