Courtney Ahlstrom Christy, ISA CAPP, Antiques, Furnishings + Decorative Arts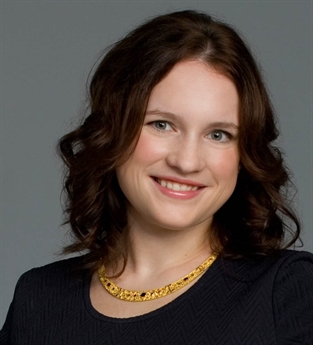 Contact
Courtney Ahlstrom Christy
ISA member since Jul 22, 2013

(214) 409-1109 (Office)

1518 Slocum Street
Dallas, TX 75207 , United States map
---
Website
http://artobjetc.com

About
Courtney Ahlstrom Christy is a senior generalist appraiser for Heritage Auctions. With a bachelor's degree in fine art history and a master's degree in the history of decorative arts, she has in-depth knowledge when investigating the value and past life of objects. In addition, she is an Accredited Member of the International Society of Appraisers, Accredited Member of Appraisers Association of America, and in compliance with The Appraisal Foundation guidelines. Along with an education in the arts, Courtney has worked in museums, galleries, and auction houses, all of which have provided great opportunities to examine works ranging from the antique to the contemporary.
Email: CourtneyLChristy@gmail.com
Phone: 214.409.1109
EDUCATION
International Society of Appraisers, Chicago
Core Course in Appraisal Studies, Toronto
Personal Property 15-Hour USPAP Course
Japanese Prints and Asian Ceramics Courses
7-Hour USPAP Update Course
National Conferences in Chicago, Philadelphia, and Fort Worth
Smithsonian Associates / Corcoran College of Art, Washington D.C.
Masters, History of Decorative Arts
Sotheby's Institute of Art, London
Semester, 20th Century Design
University College Cork, Ireland
BA, Major Art History, Minor Spanish
Gemological Institute of America, Distance Education
Accredited Jewelry Professional
NYU Continuing Education, Distance Education
Legal and Ethical Aspects of Appraising
Winterthur Museum Institute, Delaware
Intensive Two Week Study of American Decorative Arts
Appraisaers Association of America, New York
Apraisal Theory and Methodology
WORK EXPERIENCE
Senior Appraiser
Heritage Auctions, Dallas
Fine & Decorative Arts Appraiser
Ahlstrom Appraisals LLC, Atlanta
Fine & Decorative Arts Specialist
Great Gatsby's Auction Gallery, Atlanta
Administrative Assistant for Southeast Regional Office
Bonhams & Butterfields, Atlanta
Fine Art Researcher and Assistant
Twinhouse Art Advisory, Atlanta
Administrative Assistant, Junior Specialist for Decorative Arts, and Catalogue Photographer
The Potomack Company Auction House and Appraisals, Washington D.C. Area
Fellowship
National Museum of American History, Washington D.C.
Aide to Curator
Florida Governor's Mansion, Tallahassee FL
---
Specialties
Americana
Decorative Arts & Accessories
Furniture
Objet d'art & De Vertu
Silver
Services
Consultant
Donations
Estate Evaluations
Estate Probate
Estate Tax
Insurance Claims
Non-Cash Charitable Donations
Performs Appraisals Of
Americana
Art
Ceramics
Collectibles
Dinnerware
Drawings
Furniture
Paintings
Prints
Sculpture
Silver
Victoriana
Watercolors