About ISA Education
The Best Training in Personal Property Appraising
Beginning with the ISA Core Course in Appraisal Studies, ISA's educational courses are comprehensive and convenient, available to you as in-person or online training experiences that work within your time and schedule.
---
Webinars
ISA offers both live and recorded 60-minute webinars on a variety of personal property appraising topics.
---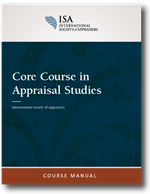 Course Materials
Some ISA courses require course materials that must be purchased prior to attending class. The following manuals and guides are available for purchase online:
Core Course Manual
Guide to Appraising Antiques, Furnishings and Decorative Arts
Guide to Appraising Fine Art
Learn more and purchase online
---
Watch this video to hear why ISA education and the Assets Annual Conference are so valuable to appraisers.
Assets Conference
ISA's premier educational event offers the ultimate experience in professional development and networking.