Peer Network
Connecting You With a Network of Support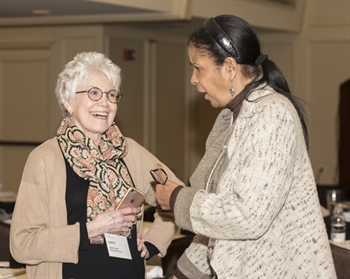 No other organization provides so many ways to establish and grow relationships with fellow personal property appraisers and industry partners.
Providing Answers to Your Questions
Instantly share challenges, pose questions, and start discussions with colleagues.
Ask An Instructor
ISA members are invited to send in their questions on all things appraisal methodology, best practices, education and more to ISA's Director of Education, who will share answers on the ISA Blog. Simply send your questions to directorofeducation@isa-appraisers.org.
Fostering Relationships
Connecting new members with experienced members for guidance on the ISA Credentialing process and how to grow an appraisal business.
ISA's annual networking and educational event.
Have a Question for ISA?
Visit the ISA FAQs for answers to the most frequently asked ISA questions.