Isabelle M Weiss, ISA, AM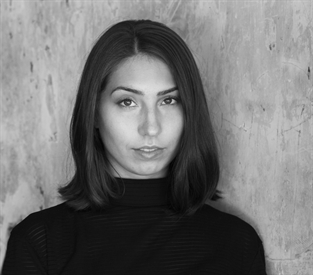 Contact
Isabelle M Weiss
ISA member since Feb 05, 2013

1 Lafayette Plaisance
816
Detroit, MI 48207 map
---
About
With years of research and curatorial experience and an infectious passion for her work, Isabelle Weiss is a leading contemporary art and design expert in Detroit, providing collection services with the utmost attention to detail and confidentiality including: appraisal, cataloging and archiving, guiding acquisitions and general management of art assets.
Isabelle completed her B.A. in the History of Art from the University of Michigan - specializing in 20th and 21st century art and design. Beginning her career as a cataloguer then appraiser of Fine Art and Design at a regional auction house, Isabelle pursued appraisal studies with the ISA which she continues today while providing niche services for serious collectors of 20th/21st century fine art and collectible design.
Isabelle's emphasis on continuing education paired with years of experience developing ISA and USPAP compliant valuation reports, allows her agency, CollectorAnonymous, to provide qualified appraisals for: insurance coverage, resale value, charitable donation and estate tax liability.
Isabelle's focus has always been on researching and defining uncommon and emerging markets which led to her interest in developing and protecting investment opportunities in contemporary art and design coming from Detroit, in addition to more widely recognized and established markets.
Since 2014, Isabelle has worked with many private clients at various stages of collecting as well as with a select group of clients in the local real estate, architecture and interior design professions to guide acquisitions of art for public projects.
With a specialty in collectible design and a passion for Detroit, Isabelle also founded NEXT:SPACE in 2014 - Detroit's only contemporary design gallery and the only gallery focused on bespoke furniture, lighting and decorative objects from the studios of Detroit designers.
Services
Consultant
Donations
Equitable Distribution
Estate Evaluations
Insurance Claims
Investment Evaluation
Performs Appraisals Of
Ceramics - Contemporary
Furniture - 20th Century
Photography - 20th Century
Prints - 20th Century
Sculpture - 20th Century
Website