Susan E. Lahey, MA, ISA CAPP, Specialty Studies: Asian art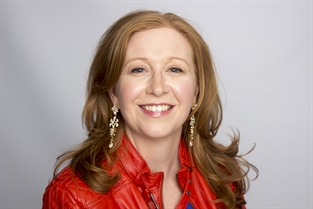 Contact
Susan E. Lahey
ISA member since Nov 09, 2010

(647) 283-8984 (Mobile)

65 King Street
Mount Albert, ON L0G 1M0 map
---
About
Ms. Lahey, MA, ISA CAPP, is a graduate of the University of Toronto (BA) and the University of British Columbia (MA), as well as the Sotheby's/SOAS (School of Oriental and African Studies, University of London, England) post-graduate diploma program in Asian art (China, India, and the Islamic World).
Susan lived in Taipei, Taiwan for two years, studying at Stanford's Inter-University Program for Chinese Language Studies at The National Taiwan University. She has travelled the world extensively researching Asian art collections.
Susan held various positions at the Royal Ontario Museum in the Department of Near Eastern and Asian Civilizations, and has organized symposia on Asian art-related topics for the Bishop White Committee. She also regularly writes articles for antiques magazines and newspapers, and has taught Chinese art courses for both Continuing Studies at the University of Toronto, and works as an instructor for the ISA.
Ms. Lahey worked as the Department Head for Asian arts of a Toronto auction house for six years. Susan participates regularly in professional development courses in the fields of museum studies, appraising, and collection management. She is always delighted to share her knowledge of Asian art with others. Susan has volunteered on the Board of Directors of the Foundation for Appraisal Education and as Convener of the Arts Society for the Granite Club. Currently she is serving as a Director on the Board of the Ontario Arts Council.
Specialties
Ceramics - Asian
Decorative Arts & Accessories
Orientalia
Paintings - Asian
Textiles - Asian
Services
Appraisal Review
Auction
Consultant
Donations
Instructor
Insurance Claims
Speaker
Performs Appraisals Of
Art - Asian
Ceramics - Asian
Cloisonne
Decorative Arts & Accessories
Furniture - Asian
Netsuke Inro & Ojime
Orientalia
Paintings - Asian
Porcelain
Sculpture - Asian
Website