Edward C Kitson, ISA AM, Antiques, Furnishings + Decorative Arts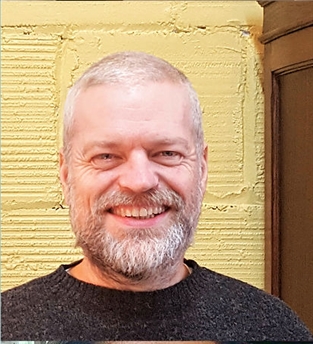 Contact
Edward C Kitson
ISA member since Feb 07, 2017

(207) 888-1778 (Office)
(413) 579-6839 (Office)

Address #1
Aves Appraisal, LLC


New Harbor, ME 04554 map
Address #2
Aves Appraisal, Valuation & Estate Services, LLC

Shelburne Falls , MA 01370 map
---
About
Edward has the experience to provide cost-effective, objective and independent valuation services.
Appraisal and valuation services are an extension of his life-long interest in the stories told by objects.
Edward began his career as a professional archaeologist. He conducted and participated in archaeology projects mostly in Northeastern North America, with some time spent in the Pacific Northwest. He was a specialist in stone tools, historic and prehistoric ceramics, soils and research project management at large scales.
Edward took his material culture specialty skills and spent 10 years running and growing an upscale resale operation for a mid-sized non-profit organization. He was responsible for founding multiple retail outlets, a world-wide online business and a well-read material culture information and sales blog.
He then transitioned into the private sector, running high-end estate sales and conducting appraisals while delivering excellent value and superior service for customers and clients in the Pacific Northwest, centered around Portland, Oregon.
While maintaining consulting appraisal contacts in the Northwest, Edward returned to the Northeast in 2019. He is the founder of Aves Appraisal, Valuation and Estate Services LLC and Aves Appraisal LLC. Edward works throughout all of New England including Maine, Massachusetts, Rhode Island, Connecticut, Vermont, New Hampshire, eastern New York and other locations as needed.
Edward has extensive experience with general residential contents, including as an appraiser, as a former retail dealer and current hobbyist seller. He has an abiding interest and expertise in 20th Century Art Pottery, Modern Glass, and Mid-Century Modern Furniture and Decor. He has had experience with museum quality collections of Silver, Antique Firearms, Telescopes, Meteorites and other objects.
Recent projects include:
Estate appraisal for a large, high value coastal estate.
Insurance appraisal of selected items in a refined Connecticut River valley collection.
Donation appraisal of materials and equipment to a university art department.
Insurance appraisal of an important legacy collection of Early American furniture and decor, including china and silver.
Insurance appraisal of important Presidential associated books.
Donation appraisal and historical research for family heirloom furniture with association to a regionally prominent early American family.
Insurance appraisal of important artworks held by a small, rural public institution.
Insurance appraisal of a significant collection of mid-century modern ceramics, silver, art, furniture and associated library. Edward was the primary appraiser for the books and provided significant professional assistance for the remaining objects.
Donation appraisal for a collection of leaves from Incunables (books printed before 1500 AD).
Donation appraisal of contemporary sculptures.
Estate appraisal including a number of works by Hudson River School artists.
Estate appraisal of a 'well-filled' house including historic books and 19th century commemorative objects (medallions, ephemera).
Estate appraisal including a collection of historic telescopes, optical and scientific equipment and early printed books (incunabula and post-incunabula).
Fair market valuation of cabinetry by a significant 18th century Boston cabinet maker.
Estate visits to assist families with identification of potentially valuable contents.
Verbal evaluations and consultation for value discovery, damage claim planning and increased owner knowledge.
Specialties
Books
Furniture
Objet d'art & De Vertu
Pottery
Silver
Services
Consultant
Donations
Equitable Distribution
Estate Evaluations
Estate Tax
Performs Appraisals Of
Art
Books
Ceramics
Furniture
Silver
Website