Kim A. Kasten , ISA CAPP, Fine Art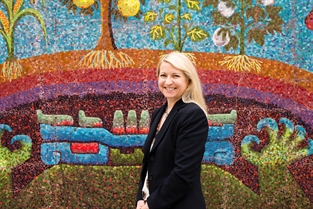 Contact
Kim A. Kasten
ISA member since Jan 01, 2006

(972) 413-6362 (Office)

P.O. Box 796171
Dallas, TX 75379 map
---
About
ISA CAPP Kim Kasten of Kim K Art and Design, LLC is based in Dallas but assists art collectors nationwide. Whether you are an individual collector, corporation, Trustee, Executor of an estate or law firm, Ms. Kasten brings extensive experience and professionalism to every assignment, customizing her services to fit your individual needs and concerns.
Ms. Kasten has been in the appraisal industry for 15 years, and has decades of experience as an artist and gallery director. This unique combination of experiences--from the viewpoint of the Artist and Gallerist--allows for a deeper understanding of the art of the appraisal process.
Ms. Kasten has degrees in Fine Art (1989) and Secondary Art Education (1995) from the University of Dallas in Irving, Texas, as well as studies in the M.F.A. program for Independent Filmmaking at Ohio University. She is a Certified Appraiser of Personal Property (CAPP) with the International Society of Appraisers, specializing in appraising 19th, 20th & 21st century American and European paintings and prints, drawings, sculpture, African-American, regional and Texas artists.
Ms. Kasten is a member of CASETA (Center for the Advancement and Study of Early Texas Art), and the past President (2012 & 2013) of the North Texas Chapter of ISA. For her four years of service on the board of NTISA, Ms. Kasten received the Ellen A. Amirkhan Distinguished Service Award in December of 2013. For her work as the ISA Fine Art Chair and a board member with the ISA Education Foundation, Ms. Kasten received the Distinguished Service Award 2015-2016. Ms. Kasten is currently serving a three year term on the ISA National Board of Directors (2020-2023).
Ms. Kasten enjoys painting in her studio in her spare time. Her artwork is in private collections across the United States, and can also be found at Banc of America Securities locally.
For more information on her appraisal services, please visit www.kastenartappraisal.com.
Specialties
Art - 19th Century
Art - 20th Century
Drawings - 20th Century
Paintings - 20th Century
Prints - 20th Century
Services
Consultant
Donations
Estate Evaluations
Estate Tax
Insurance Claims
Non-Cash Charitable Donations
Performs Appraisals Of
Art
Art - Impressionist & Modern
Drawings
Engraving & Etching
Paintings
Paintings - 19th Century
Paintings - 20th Century
Paintings - Impressionist & Modern
Posters
Prints
Prints - 19th Century
Prints - 20th Century
Prints - 20th Century Limited Edition
Prints - Modern & Contemporary
Sculpture
Watercolors
Website