Rachel G Hoffman, ISA AM, Antiques, Furnishings + Decorative Arts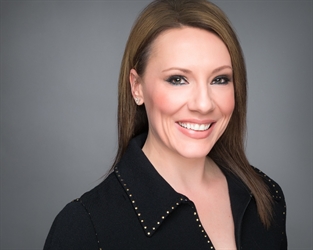 Contact
Rachel G Hoffman
ISA member since Oct 08, 2014

(303) 722-8700 (Office)

1475 South Broadway
Denver, CO 80210 map
---
---
About
Rachel Hoffman is an Accredited member of the International Society of Appraisers. Offering estate appraisal reports for divorce and division, tax estate appraisal, donation appraisal, insurance appraisal, buying & selling consultation, as well as walk through services for identifying and establishing a quick market value opinion for items.

She actively works in the antique doll and toy industry specializing in dolls and accessories from the mid-1800's to today. German and French bisque dolls, china head dolls, wood, hard plastic, cloth, and vintage dolls to modern artist dolls are her areas of expertise. If you have one doll or an entire collection that you would like appraised or a consultation service performed, Rachel is your go-to girl. Rachel is the Senior Operations Manager for Turn of the Century Antiques in Denver, one of the largest brick and mortar doll shops in the United States.

For appraisal rate schedule and a list of available options, please visit: www.rachelhoffmanappraisal.com
We have a variety of options for you based on your specific needs. Email Rachel today to get started.
Additional Qualifications:
Rachel Hoffman is the current President of Denver's Antique Row Association, Denver's premier antique shopping district on Historic Antique Row, and a member of the National Doll Dealers Association & The United Federation of Doll Clubs.
Rachel doesn't just stop at dolls -- she has completed her Antiques & Residential Contents and Appraisal of Fine Arts courses through the International Society of Appraisers and is currently a student of the International School of Gemology, so she is eager & qualified to give you an opinion on a sweeping range of valuable objects.
RACHEL UNDERSTANDS THE INTRICACIES OF THE INDUSTRY & APPROACHES ALL OF HER PROJECTS WITH FLEXIBILITY, DIGNITY, AND UPMOST CONSIDERATION FOR EVERYONE INVOLVED NO MATTER WHAT THEIR OBJECTIVES ARE.
Rachel currently lives in Denver, Colorado and spends her days surrounded by antiques, dolls, and her English Bulldog, Dolly Marie and 13-year-old toothless toy poodle Murray Marie.

Specialties
Collectibles - Dolls & Doll Houses
Collectibles - Miniatures
Collectibles - Toys
Decorative Arts & Accessories
Services
Auction
Consultant
Donations
Estate Evaluations
Insurance Claims
Retail - Antique
Speaker
Performs Appraisals Of
Collectibles - Dolls & Doll Houses
Collectibles - Toys
Website