Len de Rohan, ISA AM, Antiques, Furnishings + Decorative Arts, Fine Art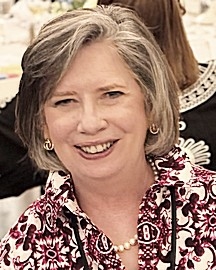 Contact
Len de Rohan
ISA member since Feb 27, 2014

(865) 803-9153 (Office)

7320 Parliament Drive
Knoxville, TN 37919 map
About
Antiques & Appraisal Professional Experience:
Member of Board of Directors of the International Society of Appraisers
Westmoreland Appraisal Services, LLC. Owner and Appraiser, Knoxville, TN (2014-present).
Specialist in fine art (paintings, prints, sculpture), silver, jewelry, antique furniture and other decorative arts.
Estate consultations, appraisals and liquidations, with an emphasis on high value estates, museum, corporate and private collections. 
Case Antiques Auctions and Appraisals Inc. Account Manager, Senior Cataloger, Knoxville, TN (2010-present).
International Society of Appraisers, Accredited Member (2014-present).
Trained and tested in the Uniform Standards of Professional Appraisal Practice and qualified to perform appraisals for federal tax purposes, including charitable donations. 
Stuart Kingston Galleries, Wilmington, DE, high-end jewelry gallery.
Winterthur Museum, Winterthur, DE, registrar's office and retail gallery.
Education and Related Experience:
Sotheby's Works of Art Course, London, England
University of North Carolina, Chapel Hill, B.A., Art History
Fellow, Cooper-Hewitt Museum, New York, NY
Intern, High Museum of Art, Atlanta, GA
2018 Appraisers Association of America Conference, Oct. 28 & 29, NYC
2018 MESDA Conference Middle Tennessee, October 19-20
ISA Advanced Appraisal Methodology Course, 2018
Knoxville Museum of Art Collectors Circle NYC museum and gallery tour, 2017
ISA Annual Conference, Pasadena, CA, 2018
ISA Annual Conference, Chicago, IL, 2017
ISA Fine Arts Course, 2016
Personal Property USPAP (Uniform Standards of Professional Appraisal Practice) 7-Hour Course, 2018, 2016
ISA Annual Conference, Dallas-Fort Worth, TX, 2016
Jewelry Camp, Atlanta, GA, 2015
ISA Annual Conference, Philadelphia, PA, 2015
Winterthur Museum Seminar, 18th century American furniture, ceramics, metalware, 2015
ISA Antiques and Residential Contents Course, 2014
ISA USPAP 15-Hour Course, 2014
ISA Core Course in Appraisal Studies, 2014
ISA Annual Conference, Nashville, TN, 2011
Whitehall Antiques Seminars, Chapel Hill, NC:
All About Silver
Furniture
American & European Glass
Prints & Paintings
Identifying Oriental Rugs
MESDA Conference, 2012, Knoxville, TN
MESDA Conference, 2011, Southern Furniture, Winston-Salem, NC
Collectors Circle, Knoxville Museum of Art, 2017, 2018
Specialties
Art - 19th Century
Art - 20th Century
Decorative Arts & Accessories
Furniture
Silver - Sterling
Services
Auction
Equitable Distribution
Estate Evaluations
Insurance Claims
Non-Cash Charitable Donations
Performs Appraisals Of
Art
Ceramics
Furniture
Jewelry
Silver - Sterling