Dina Brown, ISA CAPP, Fine Art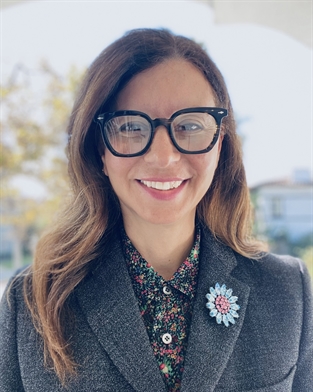 Contact
Dina Brown
ISA member since Mar 19, 2013

(323) 651-1956 (Office)

311 North Robertson Blvd.
No. 480
Beverly Hills, CA 90211 map
---
About
Currently serving on the ISA Board of Directors, Dina Brown is a fine art appraiser with 30 years of experience in the art world. She owned and operated Gallery Brown in Los Angeles from 2004 to 2018.
Her expertise is Post-War and Contemporary art. She appraises paintings, works on paper, limited editions and sculptures.
Appraisals are offered for insurance coverage, resale knowledge, estate and charitable donation, and are USPAP and ISA compliant. She is a dually accredited appraiser: an Accredited Member of the Appraisers Association of American and also a Certified Appraiser of Personal Property (CAPP member) of the ISA, the highest level of education in the ISA, which meets Accredited Member standards, has completed 900 documented hours of appraisal reporting and has completed the Certified Appraisal of Personal Property examination.
She has provided over 500M in valuations to private individuals, estates, insurance companies and corporations.
EDUCATION/COURSES:
International Society of Appraisers Core Course
International Society of Appraisers Fine Arts Course
International Society of Appraisers AM designation (2016)
Uniform Standards Professional Appraisal Practice (USPAP)
International Society of Appraisers Five-year re-qualification
International Society of Appraisers CAPP designation (2019)
Contact: Dina@dinabrownartappraisals.com
Specialties
Art
Art - 20th Century
Drawings - 20th Century
Paintings - 20th Century
Prints - 20th Century Limited Edition
Services
Authentication
Donations
Estate Evaluations
Restoration
Retail Art
Performs Appraisals Of
Art
Art - 20th Century
Drawings - 20th Century
Paintings - 20th Century
Prints - 20th Century
Website