Allyssa B Hixenbaugh, ISA AM, Antiques, Furnishings + Decorative Arts, Fine Art, Specialty Studies: Dolls, Toys, Silver, Books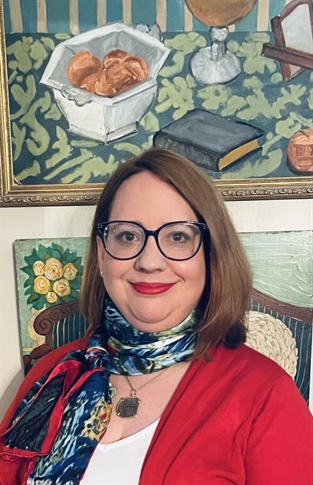 Contact
Allyssa B Hixenbaugh
ISA member since Feb 14, 2013

(614) 706-4258 (Office)

2175 W. 5th Ave.
Columbus, OH 43212 map
About
Allyssa Hixenbaugh, ISA AM owns Vasari Appraisal Services in Columbus, Oh and offers personal property appraisals for all categories of items, including, but not limited to Fine Art, Antiques, Furniture, Collectibles, Rare Books, Sterling Silver, Gold Coins, Automobiles, Wine, and Jewelry. Allyssa also has specialized knowledge in the field of dolls, toys, and miniatures.
As an accredited member of the ISA, Allyssa meets the Qualified appraiser Requirements of the IRS, and writes USPAP (Uniform Standards of Professional Appraisal Practice) compliant appraisal reports. Holding a bachelor's degree in History of Art from The Ohio State University, and with over twenty years' experience in the world of art and antiques, Allyssa is uniquely qualified to assist you with any personal property appraisal project.
Allyssa's goal as an appraiser is to create and maintain a high level of public trust; produce cost effective, credible results; and offer bespoke reports tailored to your individual needs.
Vasari Appraisal Services is capable of answering any of the following needs:
IRS Charitable Donation, Federal Estate Tax, To Obtain Adequate Insurance Coverage, Probate Court, Estate Planning, Division of Property, Divorce Proceedings, Potential Future Resale, Pre-Move Insurance Estimate, Loss of Value Due to Damage, Curious of Value
In addition, Allyssa is a member of the Ohio Decorative Arts Association (OHDAA) and a reciprocal member of the Columbus Museum of Art.
Specialties
Books
Collectibles - Dolls & Doll Houses
Paintings
Silver - British
Watercolors
Services
Broker
Donations
Equitable Distribution
Estate Probate
Estate Sales
Performs Appraisals Of
Art
Books
Collectibles
Furniture
Silver