Allyssa B Hixenbaugh, ISA AM, Antiques, Furnishings + Decorative Arts, Fine Art, Specialty Studies: Dolls & Toys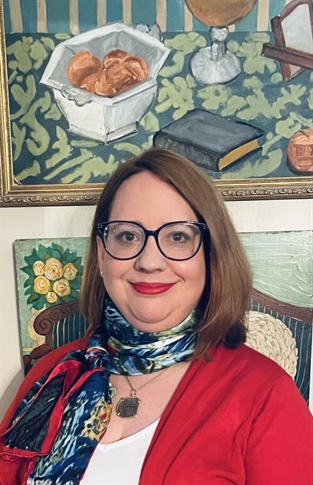 Contact
Allyssa B Hixenbaugh
ISA member since Feb 14, 2013

(614) 371-1786 (Office)

2216 E. Main Street
Bexley, OH 43209 , United States map
---
Website
http://www.jabakerllc.com

About
Allyssa Hixenbaugh is an ISA AM and has been trained and tested in USPAP. She is currently employed with JA Baker LLC, an appraisal and estate sale company in Bexley, OH, where she works as a Personal Property Appraiser, Estate Consultant, and Project Manager for Estate Sales.
Allyssa grew up collecting art, antiques, and going to auctions with her family. Her expertise in dolls and toys comes from being a third-generation collector. Her extensive knowledge in the field recently provided her the opportunity to appraise one of the largest doll and toy museums in the Midwest.
Before coming to JA Baker LLC, Allyssa worked as General Manager of The Grandview Mercantile Company, a 20,000 sq. ft. antique & consignment marketplace located in the Short North Arts District of Columbus. With her Mercantile experience, she has knowledge or is familiar with just about every category of antique or collectible.
Allyssa is also a Fine Art Consultant for the LeVeque Tower, assisting with the interior revitalization of this beloved Columbus Landmark, and for other corporate collections across the city. She holds a BA from The Ohio State University in Art History and is working to obtain her ISA CAPP designation.
Allyssa B. Hixenbaugh, Member- ISA
The Ohio State University, Columbus, OH, BA in History of Art, 2002
Professional Qualifications
ISA AM Fine Arts Designation Received January 2016
The Appraisal of Fine Art, ISA AM Course, Completed October 2015
Uniform Standards of Professional Appraisal Practice (USPAP), Certified March 2014
International Society of Appraisers Core Course, Completed March 2013
J.A.Baker LLC, Bexley, Ohio, Personal Property Appraiser, Estate Consultant, & Project Manager, 2012-Present
Grandview Mercantile Company, A Marketplace for Fine Antiques, & ReVue, Fine Consignment for the Home, Columbus, Ohio, General Manager, 2003-2012
---
Specialties
Art
Books
Collectibles - Dolls & Doll Houses
Furniture
Silver - Sterling
Services
Estate Evaluations
Estate Sales
Estate Tax
Retail - Antique
Retail - Art
Performs Appraisals Of
Art
Books
Collectibles - Dolls & Doll Houses
Furniture
Silver