Cindy Charleston-Rosenberg, ISA CAPP, Fine Art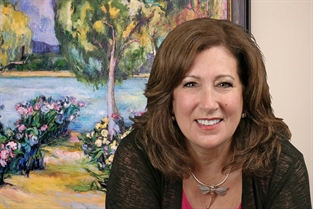 Contact
Cindy Charleston-Rosenberg
ISA member since Jan 01, 2000

(215) 346-2799 (Office)
(215) 469-0010 (Mobile)

1800 Ashbourne Road
#8904
Elkins Park, PA 19027 map
---
---
About
Email Cindy at: info@artappraisalfirm.com
A nationally recognized American Art valuation expert, Cindy Charleston-Rosenberg brings more than twenty-five years of art market experience to the management of important collections of American art. Cindy is a Certified Member of ISA, and a past President of the ISA Board of Directors. Certified Status is the highest level of credentialing ISA can bestow. There are less than 35 individuals in the United States and Canada who currently hold the distinction of ISA Certification through the discipline of Fine Art.
Mrs. Rosenberg authored chapters on Connoisseurship and Authentication for ISA's Course Manual, A Guide to Appraising Fine Art, and has been published on complex appraisal methodology issues including the process and standards for confirming authenticity, and the selection of comparative sales data for appraisal reports in the 2014 and 2016 editions of the Journal of Advanced Appraisal Studies, published by the Foundation for Appraisal Education. She writes and lectures widely on due diligence standards and complex art valuation topics, and is an experienced and qualified expert witness.
Cindy has been a proud member of ISA since 2000. In addition to serving as President of the ISA National Board, over the past 16 years as a credentialed ISA Member, she has served on ISA's Fine Art, Designation and Review, Ethics, and Appraisal of Fine Art Course Manual Revision Committees. She currently serves as Chair of the ISA Specialty and Advanced Studies Committee.
Cindy currently serves as a Trustee on the Board of the Appraisal Foundation, the foremost authority on the valuation profession in the United States, authorized by Congress to set qualification criteria and practice standards.

Ms. Rosenberg's appraisal reports comply with the International Society of Appraisers Appraisal Report Writing Standards and the Appraisal Foundation's Uniform Standards of Professional Appraisal Practice (USPAP). Mrs. Rosenberg is also a "qualified appraiser" as defined by the Internal Revenue Service for federal tax function appraisals. Cindy utilizes over 25 years of experience in the marketplace evaluating collections of American and European paintings and sculpture.
Prior to obtaining ISA Certification to appraise fine art, she was the proprietor of The Charleston Galleries. Operating successfully for over ten years, Ms. Rosenberg retired the Galleries in 2001 to found the Art Appraisal Firm, dedicating her full time efforts to the appraisal and managment of important collections of American art. Prominent auction houses, museums, financial advisors, attorneys and private collectors rely confidently upon her expertise as an unbiased, independent appraiser.
Please review Mrs. Rosenberg's complete listing of experience and qualifications here. Or visit the Art Appraisal Firm website.
Specialties
Art
Paintings
Prints
Sculpture
Watercolors
Services
Appraisal Review
Damage Claims
Donations
Equitable Distribution
Estate Evaluations
Estate Tax
Expert Witness
Insurance Claims
Speaker
Tax Deductible Gifts
Performs Appraisals Of
Art
Art - 19th Century
Art - 20th Century
Website