Elise Waters Olonia, ISA AM, Fine Art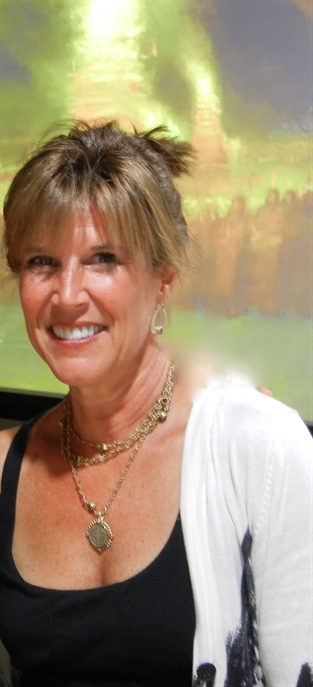 Contact
Elise Waters Olonia
ISA member since Mar 23, 2010

(575) 751-0647 (Office)
(575) 770-1323 (Mobile)

18 Vista Linda Rd.
Ranchos de Taos, NM 87557 map
---
About
Mission of Fine Art Services
To provide accurate appraisals of personal property with an emphasis on fine art, incorporating. 24 years of experience in fine art with continuing education for historic and current works.
To provide specialized services for fine artists and communities to operate more efficiently and successfully including developing business plans, marketing, organizing inventory, creating specialized events and promotional writing. To provide an exclusive opportunity for exchange between students and outstanding instructors, with national and international recognition in an intimate environment maximizing personal growth through the Fechin Art Workshops.
Experience
Fine Art Services
OwnerJanuary 2010 - present
Responsibilities include:Personal property appraisal with continuing education in Fine Art Appraisal; Artist representation and career development; Creation of special community events including Salon des Arts, combining national performing and visual arts through education and demonstration; development of the Fechin Art Workshops providing quality fine art instruction.
Southwest Art Magazine
Regional Sales ManagerFebruary 2006 – January 2010
Total Arts GalleryTaos, New Mexico
Assistant DirectorMay 1997 – February 2006
Lo FinoTaos, New Mexico
Director of SalesSeptember 1996 – May 1997
Quast GalleriesTaos, New Mexico
DirectorDecember 1990 – May 1996
E.S. Lawrence GalleryTaos, New Mexico / Aspen, Colorado
Director of SalesDecember 1987 – November 1990
Education
ISA Core Course in Appraisal StudiesJanuary 2012
ISA USPAP CourseJanuary 2012
ISA Fine Art Appraisal CourseOctober 2011
Agnes Scott CollegePsychology MajorMay 1982
Related Experience
Board Member, ISA, Conference Chair, 2016
Board Member Millicent Rogers Museum, Taos, NM, Chair of primary 2 day fund raising event
International Travel with museum emphasis, France; Louvre, Musee D'Orsay, Pompidou; Russia, Hermitage, National Museum of Moscow
Specialties
Art - 19th Century
Art - 20th Century
Paintings
Prints
Sculpture
Services
Broker
Consultant
Divorce Settlements
Estate Evaluations
Insurance Claims
Non-Cash Charitable Donations
Performs Appraisals Of
Art - 19th Century
Art - 20th Century
Bronzes
Drawings
Paintings
Prints
Sculpture - American
Website