Everything You Always Wanted to Know About Becoming an Appraiser (But Were Afraid to Ask)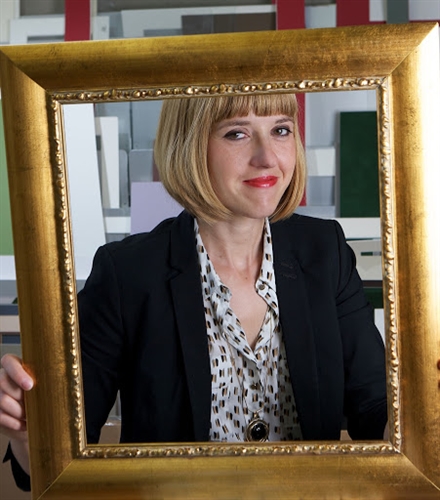 Thursday, August 31, 2017 in Member Insights, Business Tips
I must preface, I am not an appraiser…yet. I just completed Module 16 of the ISA Core Course in Appraisal Studies (distance education version). I am officially past the halfway point!
Are you thinking about becoming a personal property appraiser? That was me a few months ago – I'm relocating to the East Coast and wanted to begin a career I could take with me. I would like to share my recent entrée into this new chapter of my life with ISA.

Education is an Investment

I am currently the Director of Education for a large art nonprofit in Northwest Indiana. I am often asked to speak to students about creative careers. The one thing that I stress is that education, regardless of your area of study, is an investment. To invest in your "future you," you also must invest two incredibly valuable things: time and money. (I know I am not an appraiser yet, so this is not a formal valuation on time or money).
When I made my first steps into researching ISA, I called their headquarters in Chicago. I wanted to know two things: how long the course would be and how much it would cost.
As I mentioned, I work for a nonprofit, so cost was a determining factor for me. And as an adult with full-time adult responsibilities, making a new commitment can be harrowing. Luckily, I found that ISA's courses and education materials are not unreasonably priced, and that the time I have to complete the coursework is absolutely manageable. But I was definitely nervous about that time commitment before I started!
Those That Appraise Together, Stay Together: Commitment

Two of the best decisions my husband and I made jointly were getting gym memberships and joining ISA. You thought I was going to say getting married, right? As I alluded to in the previous paragraph, commitment, eh…scares me a little bit. Well, he convinced the girl who vowed never to marry, well, to marry. That was the very best decision that I reluctantly agreed to - now we are on this journey of life, love and appraising together! And I'm glad I have committed to ISA as well.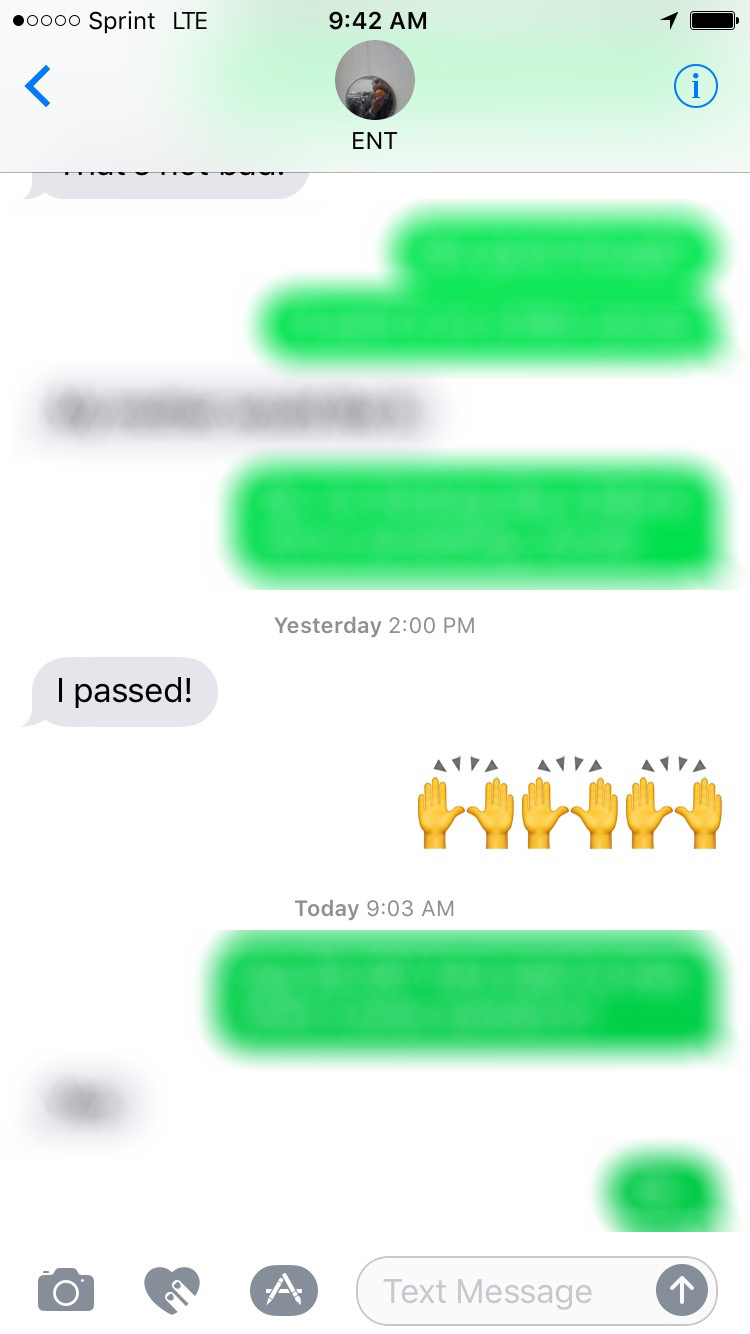 Joining ISA as a team has many advantages. My husband and I have different strengths and areas of interest. We can discuss the coursework and bounce ideas back and forth. We have ultimately become study buddies. (Yes, I just typed that and he will be mortified for calling him that.) We can challenge each other and celebrate our successes. It even has upped our texting game beyond "Want to get dinner after work?" or "Did you feed the cat?" to "I passed my assignment!"
One important thing to remember, even though I just spent two paragraphs explaining the benefits of joining ISA with my spouse…
You May Be Unattached, But You Are Not Alone

Even if you haven't joined ISA with your spouse, that does not mean that you will be alone in your journey toward becoming a professional personal property appraiser. One of the many amazing benefits of joining ISA is that they are setting you up for success. Failure is not their goal. Unlike a certain sadistic college professor that we all have had, they don't want you to fail. ISA has a number of resources put in place to ensure that you succeed.
First of all, for the online course, you work directly with an instructor via email. The instructor is there not only to evaluate your assessments, but also to answer any questions. Also, you can work with an ISA Ambassador when you first join. Ambassadors are seasoned ISA appraisers who will offer guidance for the year following your completion of the Core Course. There are also great resources in ISA's Business Support section, helping you launch or grow your appraisal business.
As we all know, the Internet is also a social network. Take advantage of it. One site that I have found useful is LinkedIn. I already used LinkedIn for my professional position, but I have extended my network to include ISA appraisers throughout the country. I sent out short messages saying, "Hey, I just wanted to introduce myself. I am becoming an appraiser through the ISA and I wanted to connect with you." This has opened up dialogue with a number of appraisers who have specialty areas outside of my purview, so they could potentially become great resources in the future.
I Am a Student Again at 40

They say a lady never tells her age, but I will be ethical and truthful in this blog post. I am a few months shy of my 40th birthday. When I was in undergrad, we did not have the option for online learning. I enjoyed academia and being in the classroom and I was not sure if online coursework was for me. I was wrong. I LOVE IT! With a full professional and social schedule, I can dictate when and where I learn. I might be in the comfort of my office or at my local coffee shop. It is fantastic option.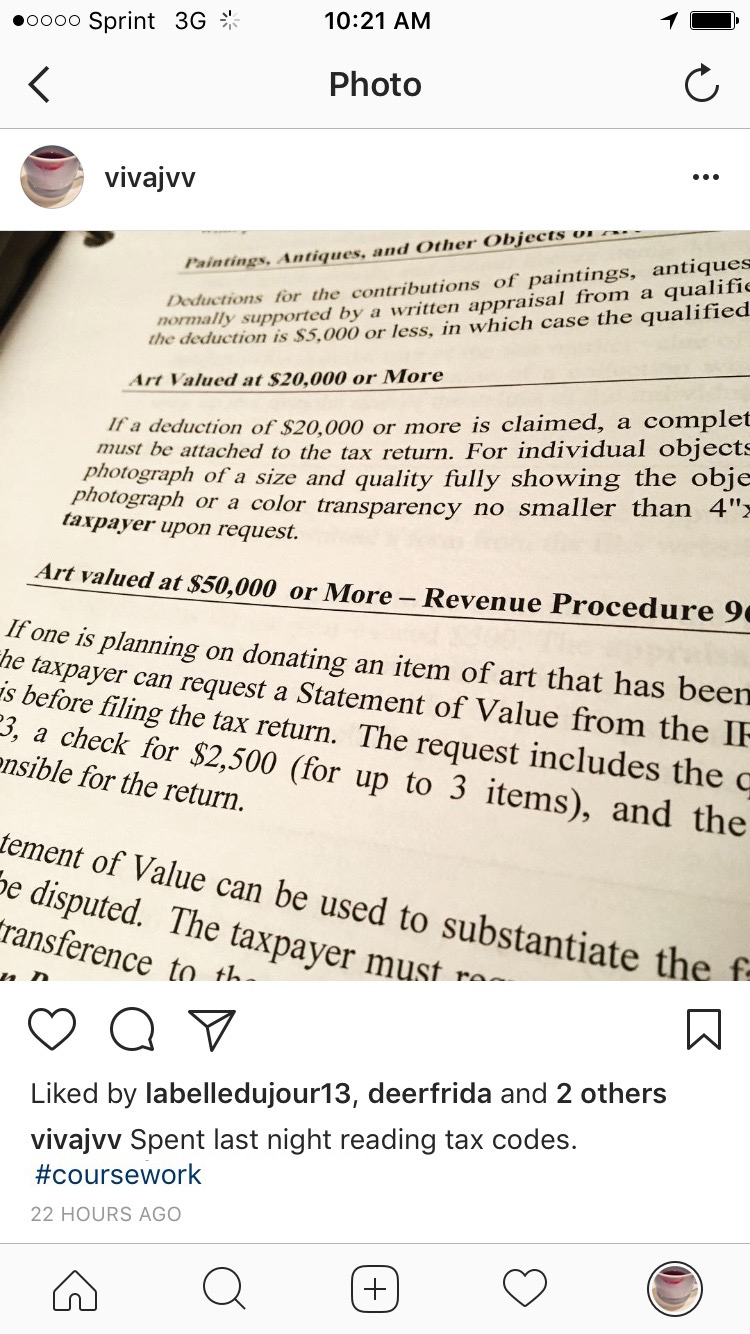 The online lectures are very straightforward and thorough. The instructor gives great examples to illustrate the discussed topics to make them relatable and easy to understand. As a side note, the online proctor is unintentionally funny. His dry humor comes through ever so slightly and unexpectedly.
Read the Chapters First!

The instructor states that at the beginning of each module, you should read the chapter first and then listen to the online lecture before taking the assessment. For the first module, I was like…. oh, I will just listen to the lecture and take the test. When I reached the point to take the assessment, it took me three attempts!
No matter how confident of a person you are, when you see "Failed" in red on your screen, you squirm a bit. Reading the chapters prior to the assessments is critical because the online lectures may not cover everything in the chapter. Always take your instructor's advice!
A Highlighter is Your Friend

One study tip I might suggest is making a review packet. Most chapters have a page of review at the end. I made copies of each review sheet and then compiled a quick study packet. Spoiler alert! There is no review for one of the longest chapters in the Core Course Manual, Chapter 12. So l recommend taking notes as you go along and highlight key points through the entirety of the manual.
Find Some "Me Time"

I recently read a study on the brain and memory retention in Forbes about how multitasking can cause diminished long-term memory and decrease productivity. Even though society commands your attention in every direction with 24-hour ticker tapes on the screen and constant weather/coupon/news updates on your phones, we have to relearn to focus.
Make time to study, especially when you are doing distance learning or the online course. You should set aside time that works around your child/dog/work/Roomba chasing schedule. Give yourself quiet time to absorb the information. Listen, take notes and find a study pattern that works best for you.

Wish Me Luck!

This is is my first of hopefully many blog posts of my adventures in the world of personal property appraising for the ISA website. I will now minimize this screen and begin Module 17. Wish me luck! To be continued…
- Jillian Van Volkenburgh


Jillian Van Volkenburgh wrote this as an aspiring ISA appraiser, enrolled in ISA's Core Course in Appraisal Studies. Since then, Jillian has passed the course and is now a full ISA Member.
The ISA Core Course is the "original" complete appraisal methodology course for personal property appraising. Its thorough scope includes appraisal objectives, intended uses, market identification and analysis, research methods and skills, ethics and professional conduct, and a detailed presentation of report formats and checklists. Students enrolled in ISA's Online Core Course program use the same text materials as the onsite course offerings coupled with a series of interactive learning exercises and open book quizzes that must be completed as the course progresses. Learn more about the Core Course, and about becoming an ISA member.
Tags