How to Become a Connoisseur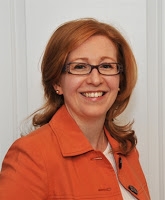 Tuesday, May 18, 2021 in Education
What is a Connoisseur?
Connoisseur con·nois·seur
A person who is especially competent to pass critical judgments in art, particularly one of the fine arts, or in matters of taste. A discerning judge of the best in any field.

To become a connoisseur, curiosity is required. One must dedicate time and energy to asking questions, train their eyes to observe detail, and learn to compare and contrast objects so as to build up the experience necessary to make decisions about quality.

When it comes to Chinese art specifically, the traditional collecting areas are jade, ceramics, and paintings. The upcoming online Chinese art connoisseurship being offered by the ISA this June 'Listening to the Object,' will focus on these three areas, plus various other decorative arts including bronzes, lacquers, cloisonne, and more. In collaboration with the Toronto auction house A.H. Wilkens, Susan Lahey, MA, ISA CAPP, Asian art specialist, will share her knowledge using examples on-hand at the auction house to demonstrate good, better, and best in each area. For example, jade, as seen in the stunning quality of nephrite elephants sold at A.H. Wilkens. Students will learn: What is jade? What is the difference between nephrite and jadeite? How does one distinguish jade from other materials such as serpentine or artificially dyed modern specimens? How is age determined…through patina, carving style, subject matter? What colors are most valuable and why? What is the visual meaning of certain animals and flowers carved from jade? What is the significance of jade to Chinese culture?

Asia Week this past March in New York proceeded this year despite the pandemic, and the market continues to be strong. The current market will be discussed, in addition to the global history of collecting and resources for future independent learning. Appraisers and collectors alike will learn strategies to identify fakes in the Asian art field and pitfalls to avoid.

To be a connoisseur is to be passionate about an area of art, be a life-long learner, and have the instincts of a detective to investigate 'mysteries.' Join Susan on a journey to expand your knowledge and confidence in evaluating Chinese art to become a true connoisseur.
REGISTER HERE
This course will take place from 12:00-5:00pm ET on June 24, 25 & 26, 2021.
© Photo credit: A.H. Wilkens Auctions & Appraisals
By, Susan E. Lahey, MA, ISA CAPP