The Uncertain Chinese Art Market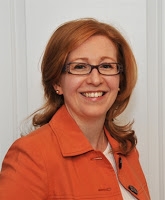 Tuesday, March 10, 2020 in Education
An essential part of every appraisal report is the inclusion of current art market information explaining the factors, both local and global, which can affect an appraiser's valuations.
Whether the appraiser is a generalist or a specialist, there are often important changes in art markets due to economic, political, and even public health safety issues. Today, uncertainty surrounds the Chinese art market because mainland Chinese buyers who are its driving force have been affected by two major challenges: the political unrest and protests in Hong Kong as well as the spread of coronavirus (COVID-19).
Hong Kong is the world's third largest art market after New York and London and is also the financial and business center that connects China to the rest of the world. Art in Hong Kong is a multi-billion dollar business. Just as the political protests and street violence in Hong Kong of 2019 were subsiding, coronavirus now poses an even more serious threat. Although art sales and attendance at shows and galleries in the Fall of 2019 declined with tourists and buyers avoiding the conflict, Fine Art Asia and Ink Asia Fair still took place in October, and Sotheby's and Christie's staged their November sales with some strong results.
However, the market for Chinese art is under extreme stress as of March 2020 with the growing impact of the spread of coronavirus. The annual art fair, Art Basel Hong Kong (ABHK), scheduled to take place in March, is cancelled, and the traditional Asia Week auctions in New York by Sotheby's, Christie's, and other houses have been postponed until June. Travel has been significantly curtailed until at least the end of April to help prevent the spread of the virus, and mainland Chinese buyers, who normally attend Asia Week in person and are the dominant collectors in Asia, cannot participate. This not only affects the Chinese art market, but also luxury goods sales including jewelry, fine wine, and European painting, as well as modern and contemporary art, because they are key buyers in these areas too.
Stock markets have suffered their worst losses since the U.S. financial crash in 2008. Although some predict a quick economic recovery, the effects of the unprecedented situation are being felt outside China and Hong Kong. There will likely be a negative long-term impact on the global economy.
If an appraiser is valuing a Chinese work of art, recent events of political demonstrations in Hong Kong and the spread of coronavirus must be considered when researching comparables. The postponement, cancellation, and relocation of Chinese art auctions because of concerns of consigners and buyers alike creates volatility and will potentially impact sales prices. It is every appraiser's professional responsibility to be aware of the effects.
Are you regularly updating your market content to keep it current in your reports?
Tags