Expanding Your Comparables Resources: A Fresh Look at Sources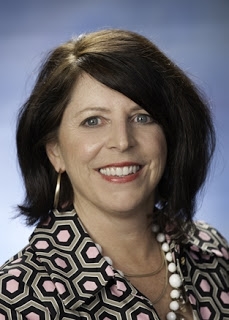 Monday, November 14, 2016 in Education, Member Insights, Business Tips
By Suzanne Houck, ISA CAPP
If you're like me, you often get stuck in a rut with your tried-and-true comparable research sites. Lately, I've been expanding my resources, and I wanted to take this opportunity to share a few of my finds with you. Some may be familiar yet forgotten. Others, hopefully, will be new and helpful additions to your bank of research sites.
Everything But the House (EBTH)
This is a full service online estate sale model for everything in the home but the house (hence the name!). It provides photos, and active and realized prices from estate sales around the country. It is searchable by region, category, and can be filtered/sorted by best match or prices high to low. And… it's free!
If your appraisal services include consultations for selling items but not actual brokering (including estate sales), this might be a good resource to share with your client. They handle sorting, cataloging, photographing, payment, pickup and delivery.
Barnesbys
An online auction platform similar to Live Auctioneers, Barnebys has realized prices. You can submit an item for what they call a "free appraisal," which goes to participating auction houses (and consequently provides you with an auction estimate rather than an appraisal). Like EBTH, this is free.
Bidsquare
An online auction site with live auctions and past auction prices, this free service includes a sortable search function.
Bidsquare was launched with six renowned auction houses (Brunk Auctions, Cowan's, Leslie Hindman, Pook & Pook, Rago, Skinner) who joined forces to provide buyers, sellers and auction houses with a place to sell high quality items. Many of their specialists are Roadshow experts; perhaps you've even met a few of them. I have found sales on Bidsquare that were not on Live Auctioneers, even in the case of auction houses that are represented on both sites. I'd advise checking both sites for comparables.
the saleroom
An online auction site similar to Live Auctioneers, this site is entirely searchable, has realized prices and photos (particularly of Asian items) and has a nominal fee for use.
Applications (Apps) available through your smartphones, tablets, and iPads
There are plenty of Classified Ad-type apps that may prove helpful when determining regional and local asking prices for more depreciable items commonly found in the home (washers, golf clubs, dishes, etc.). For those of you who don't have time or desire to frequent garage and estate sales and want to see more searchable classified ads, complete with photos and asking prices, consider the following apps:
Trove Marketplace: A place to buy and sell. For sellers it has a unique social feature, in which viewers can vote between two items that developers claim helps with future pricing.
Close 5: Great for reviewing asking prices for ordinary household items. Prices included on photos for easy viewing. No prices realized.
Offer Up: "Buy. Sell. Simple." Requires clicking on the photos to see the asking price. No prices realized.
Letgo: "Buy and sell used stuff." A Craig-classified sales (as in Craigslist). Not as easily searchable as the others, in my opinion.
I hope you find even a few of these resources useful. If you know of others, please share them in the comments. And if this subject interests, you be sure to attend the ISA Conference, "The Architecture of Appraising," slated for March 31-April 3 in Chicago. Pip Deeley, author of How Data Will Keep Transforming the Art Business, will be presenting "Remodeling Business for the Future: Utilizing New Tools of Technology," covering a range of topics from apps for image capture, collection management, the impact and potential of price data, and the latest developments in 3D scanning, virtual reality and visualization. We'll see you there!
Tags