The Post-Pandemic New "Work" Order & Design Trends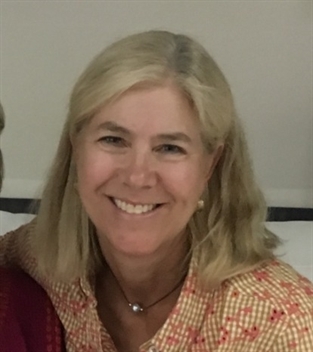 Tuesday, August 29, 2023 in Ask an Instructor, Education, Member Insights
The media speculated that after the long COVID lock-down, consumers' day-to-day life would return to the fast paced, activity-filled, dining-out-often existence, including returning to the office for work, that was typical of pre-pandemic life. Quite the opposite, the reality has been that people are continuing to use their homes as their primary workplace, the preferred place to entertain, and a sanctuary to relax and exercise a more financially conservative lifestyle. With rising interest rates, upcoming elections and inflation, the uncertain future has fostered nostalgia for past memories and a reluctance to entertain cultural changes. As viewed on Pinterest, pandemic tastes dictated the design that highlighted the new look for the moment. But post-pandemic designs on Pinterest focus on creating one's living space to be more personal with a purpose. While working to create a visual intrigue, displaying a collection, or being environmentally conscious by rejecting "fast furniture", more often today, consumers are acquiring vintage and antique pieces at flea markets, consignment stores, internet sites or auctions. These new un-forecasted tastes will direct and drive the buying trends in the retail and auction markets of 2023.
As a result, appraisers are seeing auction values of mid-century modern furniture begin to wane. Design interests are evolving into a more sophisticated eclectic style of Art Deco, Neo classism, and Scandinavian style. Also, we see 1960s and 1970s influences, along with a biophilic design, focusing on a visual connection with nature to improve one's health, productivity – creating a calm, relaxed setting.
Sculptural pieces from surreal bronze sheep, folklore figures, Americana and mushroom shaped objects bring focal fun to a room. No longer is minimalism a design priority: hello maximalism with people taking their coveted collections out of the boxes and sharing them in creative and unusual displays. The 2023 collector is purchasing spongeware, splatter and postmodern ceramic objects, floral prints and American quilts. Buyers are appreciating good craftsmanship created from wood, stone and bronze materials.
The 60s and 70s furniture with its sleek arcs, serpentine, curvaceous and basically irregular shaped sofas, tables and chairs are now seen splashed on the pages of popular design magazines. Formal and casual dining rooms are making a comeback and with that you will see spindle chairs used as dining seats combined with a more formal dining table. Mixture is key versus matched items.
Traditional and modernistic chandeliers are replacing track lighting and visually lowering the ceilings. Chandeliers and ambient light fixtures made of glass, wood, and rope are popular and texturally add appeal to a room besides being appreciated for their natural attributes.
Even the traditional game table has become popular due to the increased popularity of the game mahjong. Dividing larger rooms using folding screens are desired to create more cozy areas followed by decorating these areas with smaller scaled furniture pieces. Fashionable chic today is period-styled ottomans, miniature stools and unique side chairs. Surprisingly, retro/vintage and aesthetic rugs are coming back into style.
Reviewing design trends over the past three years illustrates that styles have changed only very gradually. Consumers are less likely to rid their spaces of their mid-century pieces rather incorporating other styles into the mixture with their existing pieces. This can be equated to lifestyle changes, the economy, and the realization personal touches can revitalize a space. Creating an entirely new space isn't always necessary.
Lisa Duke, ISA CAPP
Tags