4 Tips for New Appraisers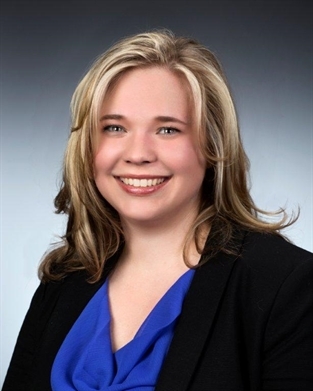 Thursday, July 14, 2022 in Business Tips
Taking the Core Course in Appraisal Studies can be overwhelming to new appraisers. It is like learning an entirely new language or learning the correct language for concepts absorbed through prior business practices. A significant amount of information is presented in a short amount of time, and sometimes it is difficult to take in all the nuances and apply them to your appraisal practice. ISA instructors are a valuable resource to explain concepts and share experiences to guide you as you begin appraising. As English author, John Donne wrote, "No man is an island, Entire of itself". Appraising is a community, and we rely on each other to work through puzzling situations and challenging assignments. Here are a few of my favorite tips to share with you, and I hope that you will use the ISA Facebook Forum and Knowledge Sharing Presentations to share your tips with our community.
It's OK to round.

When determining value, it's ok to round. When you state that your value conclusion is $35,495.95 based on your analysis of recently sold comparable properties, it appears that you are stating that you can determine the value to the exact cent. Or if the value conclusion is $631, then you are stating that you can determine the value to the nearest $1. It is almost impossible to be this exact in our valuation. Rounding to $35,500 or $630 is a best practice, as now you are stating the value within the nearest $100 or $10, respectively.

There are no magic formulas.

I wish there was a formula where we could input numbers or scenarios and have the right answer calculated for us every time. Unfortunately, appraising is an inexact science and most often there is not a standard fixed formula, rule, or method that applies because every situation is different. For example, just because a 75% blockage discount was allowed by the Tax Court for a portion of the artworks in the Georgia O'Keeffe Estate, does not mean that this percentage is allowed for every artist's estate. When appraising an artist's estate, we must consider the market for that particular artist and how the artworks remaining in the estate would be absorbed. Working with an art economist or business valuation appraiser is highly recommended to make sure all factors are considered into the final blockage discount calculation.

Use objective language when crafting your reasoned justification.

Think about crafting the argument for your value conclusion using objective language. Objective writing is using impartial language that is not personal, judgmental, or emotive. It is considered fair and accurate because it is supported by verifiable facts, not any preconceived or personal views. Because you are using specific facts (and not blanket statements), you will be able to avoid exaggeration, bias, and potentially misleading statements. Thus, instead of writing "I believe a fair market value of $10,000 is appropriate for the appraised item," try stating "The three comparable examples cited and analyzed above support a value conclusion of $10,000 for the appraised item." Don't forget that comparables must be analyzed in addition to being cited!

Treat every appraisal assignment as an opportunity to improve.

I look back at my first few appraisal reports and cringe, but I look at them now as proof of how much I have learned and improved since then. My advice to you is to approach each new appraisal assignment with fresh eyes and treat it as an opportunity to improve. Take advantage of the learning resources that ISA provides from short courses and webinars to bi-monthly office hours and monthly education newsletters. Pretty soon you will be the one sharing your experiences and tips with new appraisers!