2022 Interior Design Trends Most Likely to Affect Value of Personal Property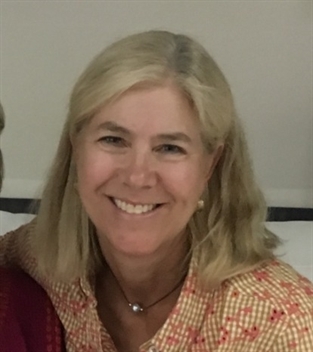 Wednesday, June 22, 2022 in Education
I have been reviewing the general media, interior design professional publications, and other industry sources to spot the interior design trends for 2022 that are most likely to affect the value of personal property values. Changes in design preferences can help forecast fundamental shifts in market pricing that we as appraisers must recognize.

After recovering from the global health crisis and the economic strain that it caused and spending many more hours at home than ever before, consumers have begun to reevaluate their home interiors. Rethinking home interior design has fueled new trends in the furniture and decorative markets. Goodbye to a minimalist design featuring primarily Mid-century furniture and welcome the rise in maximalism. "When it comes to the maximalist trend, it's all about the bright pops of colour and bold sculptural shapes. "(Glamour, Chelsea Hughes, April 2022).

Modern furniture was prevalent for so long, but a classic style has emerged with a renewed appreciation for the past. Brown furniture mixed with 1970s modular pieces and case goods will not only show off personality but also cannot be copied by the next-door neighbor. Published works by top interior designers illustrate rooms now mixing and matching vintage wing back chairs, rolled arm sofas, French and English antique tables and chairs, and classical bookcases with a touch of brass fixtures, Lucite trays, and Chinese export silver objects. Prices have also risen sharply for tabletop decorations including 20th-century bronze sculpture pieces and antique folk-art objects. Art Deco lighting fixtures characterized by chevron patterns, triangular shapes, and sweeping curves are in great demand, along with other stylized pieces from that period like bar tools, vases, clocks, tea services, and trays. Creating a perfect outdoor room or space is as important as an interior one too. Vintage wrought iron furniture is making a comeback and their higher sale prices prove it. "In uncertain times markets often see a "flight to quality" or proven assets. One indicator of worth is provenance, or history of ownership. People are drawn to stories…Provenance tells the story of where an object has been." (Sotheby's, Five trends the art Market we will be watching in 2022, March 30, 2022).

This mixture of furniture also supports a continued "green" movement of reused and repurposed items, a very popular decorative trend for the foreseeable future. Giulia Lallas, writes a blog, Brightly, and tracks the trends of what she describes as grandmillennials – millennials and their grandparents. "Unlike other decor trends, grandmillennial style doesn't require you to buy anything new. It allows you to use modern pieces you already have and pair them with older pieces that may be destined for a landfill. One of the best places to start is with your family heirlooms."
The pandemic has given us a new appreciation for our homes - instead of exiting them each day, we are retreating to them. A renewed desire to make them unique, cozy, and interesting is changing interior design in some major and fundamental ways. Supply chain issues caused buyers to look beyond the traditional stores to buying from vintage, antique, auctions, e-commerce, and consignment stores. Buyers are appreciating the imperfections of their newly found objects and have chosen quality over quantity.