Starting or Moving Your Appraisal Business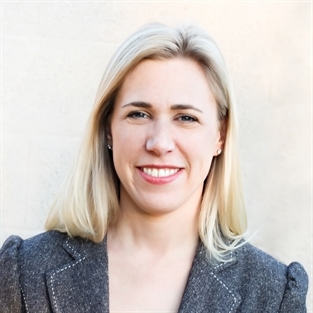 Wednesday, March 16, 2022 in Business Tips
For this month's education blog, I was asked to write about starting or moving your appraisal business. For those of you who have "been around the block" and have no plans of moving, you may pick up some tips for tightening up your business practices or obtaining more work. For new appraisers, this article will hopefully get you off to a great start on your new adventure.
The article starts with selecting a business name and then moves on to the nuts and bolts of registering your business. Next, it will discuss insurance. Finally, the article will conclude with some marketing tips and where to find other business resources ISA provides to its members.
What's in a name? And why Juliet had it wrong.
In Romeo and Juliet, Juliet suggests that a name is just a name. It has little meaning. Instead, what matters is behavior, action and character. While Juliet is right that ultimately you are judged on actions and reputation, names do matter.
My first appraisal business was named after the city that I lived in. That worked out beautifully . . . until our family moved to another state. Then, I wished I had picked a transferable name.
The pros of naming your business after the area you live in are many. First, if you can get the right websites, you can have great marketing success. For example, if you move to Chicago and are able to register the domain name chicagoappraisal.com or chicagoartappraiser.com, then your name itself may mirror the customer's search terms. This means that you will tend to pop up at the top of the search results. So, when thinking about a name, think about what the client will be typing into Google when they are trying to find an appraiser like you. For example, "Chicago art appraiser," "Nashville estate appraisers," "Miami jewelry appraisal", etc. Spend some time brainstorming and come up with what you think the most common search terms are. Enlist your friends. Make sure to account for any variations (e.g., appraiser vs. appraisers and appraisal vs. appraisals, etc.).
After you have your list, think about what business name would include the most common search terms and secure multiple domain names that are similar to your chosen business name. Domain names tend to be cheap ($10/yr per name). So, if you buy 4 or 5 domain names that are $40-50/year. Even if you do not use all of the domain names you buy, you are locking them up and protecting your brand.
When I moved from Arizona to Nashville almost seven years ago, I decided that I wanted a name that would be transferrable – just in case! Let's be honest . . . starting a business over from scratch is not easy. So, I spent at least a month trying out various names, surveying my friends and fellow ISA members, etc. I finally settled on Minerva Appraisal, LLC.
Minerva is the goddess of wisdom and sponsor of the arts. She is the Roman counterpart to Athena and her symbol is the owl. I was so pleased with myself! But, my excitement was short-lived. I quickly discovered that (1) few people knew who Minerva was, (2) many potential clients thought my first name was Minerva instead of Kirsten, and (3) not everyone thought that a Roman goddess was an admirable mascot. About six or seven jobs into my new business, I had a client exclaim upon my arrival, "Well, Minerva!! That's a heathen name!". And yes, indeed it was. In retrospect, a polytheistic name in the Bible Belt was probably not my best business decision. On the other hand, some clients have commented positively upon the name, thinking it was clever and entirely appropriate. So, I have kept it.
Still, I have considered adopting a trade name or DBA ("Doing Business As"). A DBA is any registered name that a business operates under that is not its legal business name. When choosing your legal business name or any DBA, be sure to check your state government's website for other registered business names that are the same or similar. In Tennessee, the Tennessee Secretary of State website allows you to conduct a business name search. Other states will have a similar resource. You want to be certain to choose a name that is significantly different than any already-existing business as you do not want to step on anyone's toes.
Another option, of course, is to name the business after yourself. Most of us work alone or have a few employees. Our businesses are really an extension of ourselves. Our reputation is what drives our referrals and our success. Therefore, naming the business after yourself is a great option if you are good at following through and plan to build an excellent reputation within your community. And, it is transferrable and generally not something another appraiser could use (assuming your last name isn't common).
Starting your business – the nuts and bolts
Now that you have a name to put on all of those business forms, where do you start? First, you have to decide what corporate form your business should take. Should you form an LLC, an S Corp and C Corp, etc? State laws vary and your financial situation (e.g., do you have other businesses? do you have a partner? etc.) may make certain corporate forms more desirable than others. I have personally always formed an LLC, but I generally recommend that appraisers consult with a local attorney that works with small businesses. These attorneys often have "packages" that you can purchase to get your business up and running. While attorneys can be expensive, they can help you properly register your business and alleviate the stress of trying to do it yourself.
You will also need to research your local laws, including state laws, county laws and city laws regarding business licenses. It is likely that you will have to register with the state and obtain both a city and/or county license. You may also have to register for other sorts of licenses. For example, in Tennessee, we have a Franchise and Excise tax which requires a separate registration. I had never heard of such a thing before moving here. Fortunately, as part of my initial research, I attended a half-day "new business" course offered by the state. The course covered business licenses, taxes of all sorts, and various other rules and regulations. In Arizona, registering a business was relatively simple. In Tennessee, it was not. However, the course was helpful and got me started. Look for a similar course in your state or city. It might be run by the government or the local Chamber of Commerce. Again, if you get tripped up or are unsure, you can always find a good local attorney to help you.
And finally, don't forget to obtain an Employer Identification Number (EIN) from the federal government. Yes, you may be able to file your taxes using your social security number. However, obtaining an EIN is relatively easy and provides an extra layer of protection when writing Non-cash Charitable Donation Appraisal reports (remember that you have to provide an EIN in your report??) or filing out that W-9. Obtaining an EIN takes about 10-20 minutes and can be done on the Social Security Administration website. You can read more here. Of course, your local attorney can also help you.
Insurance
There are at least two types of insurance you should invest in, Errors & Omission (E&O) Insurance and General Liability Insurance. General liability insurance covers things like slips and falls on your business premises, damage to a client's property, libel and slander. Every insurance policy is different and you may want to purchase different types of coverage depending upon whether you operate an open storefront that clients can visit or whether you only visit clients in their homes and offices. What you need may also vary depending upon whether you ever take possession of a client's object to appraise it (this is sometimes called bailee insurance). The best course of action when considering general liability insurance is to talk with your insurance agent and see what he or she has to offer. In addition to general liability insurance, your agent may have suggestions for additional policies depending upon how you run your business.
E&O Insurance is another must. It covers professional mistakes, i.e., an error or omission in your appraisals. For example, assume you value a $100,000 painting for $200. In reliance on your appraisal, the client sells the painting for $200. You could be liable for the difference, $99,800! And no matter how smart you are or how long you've "been in the business" we are all capable of making mistakes.
ISA has partnered with Higginbotham Insurance to provide many of these types of coverage to ISA members.
If you own your own building and/or have extensive assets (computers, office furniture, a reference library, etc), then you may need additional coverage. If you have employees, you will additional types of insurance including workers' compensation. Again, consult with an insurance agent. Higginbotham is a good place to start.
Marketing Tips
Now that you have legally established your business, how do you get work? Both times I started a business from scratch it took me about eighteen months to two years to become full-time. I have often found that the best way to get business is through word of mouth. And, when you are just starting or new to town that takes time.
Some general suggestions? Join networking groups of all kinds. I have found that the smaller, niche networking groups often yield the best results. If you are a woman or person of color, join networking groups focused on women-owned or minority-owned businesses. Many cities have LGBT networking groups. You may be a member of a religious organization with a networking branch. There may be an estate planning group that allows non-attorneys. Get creative and do some research.
Beyond the niche groups are several larger networking groups, including Chambers of Commerce, etc. All you have to do is Google "networking" and your city name.
You can also meet people by speaking to various groups. I've spoken to CPAs, attorneys, real estate agents, a group of home organization professionals, insurance agents, etc. All sorts of professionals will have the need to refer an appraiser at some point.
You can also meet people by getting out in your community. This means volunteering at local museums, vising the local antique stores, consignment shops, estate sales and auctions. Make an effort to speak to one new person at each location you visit. Introduce yourself, explain your services, highlight your ISA education and hand out business cards. Follow up with an email, phone call or personal thank you note a few days later. This is easier said than done (yes, I am secretly an introvert), but really force yourself outside of your comfort zone. And follow up! Following up is the most important step. Make sure to give that new contact something tangible to remember you by, whether it is a notecard or a stack of business cards to hand out at the local antique mall.
Create a great website, logo and tagline. You can hire professionals to do this for you or you do it on your own. I used squarespace.com for building my website and found it very user-friendly, but there are tons of great websites available for building your business website. Logos can be professionally created for very little on gig sites like fiverr.com. This is what I did initially when first starting, and it cost me less than $200 to get my Minerva Appraisal logo made. You can also hire a professional marketing company to create a logo and website. This generally costs several thousand dollars, but you will end up with a very professional result.
Make sure that your ISA profile is up to date, filled out and includes a photo. This is free and easy to do. I get a fair bit of business through the ISA "Find an Appraiser" function. And, even if you don't get direct referrals through the site, you will have your business information listed at an additional location on the web. This will help build your online presence and assist in driving more traffic to your website.
My final tip when starting a business . . . work every day! When business is slow or you do not have an appraisal project, make that a marketing day and treat it just like any other work project. Research networking groups, write a new blog for your website, post on Instagram or Facebook, visit the local museum, attend a lecture at the historical society, update your resume, get a new headshot taken, list your business for free on any website you can find (again increasing your internet presence), etc. Make a list now of what you could do to market yourself and on those slow days start working off that list! Soon you'll find that you are so busy you have no time to market. And that is when you know you've done well!
More information about all of these topics can be found on the ISA website when you log in as a member. ISA has a "toolbox" to help you get started, that includes everything from a 100 slide PowerPoint that you can edit to fit your speaking needs to brochures you can order that explain how important hiring an ISA educated appraiser is. Good luck!