Car Appraisals for the Generalist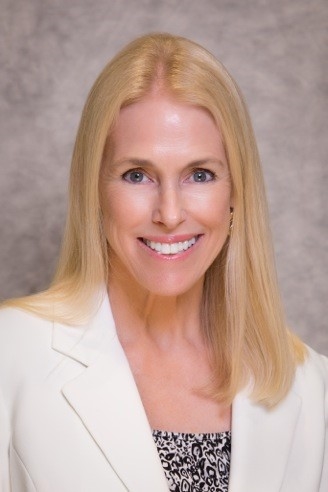 Wednesday, November 17, 2021 in Education
As a generalist appraiser preparing appraisals for estate functions or dissolution of marriage, you will eventually encounter a client asking you to include an automobile in your report. Should you oblige? Are you qualified to appraise a car, pickup truck, or even a motorcycle? You have an opportunity to solve a problem for your client. If you do not consider yourself qualified, that's okay, but your client will have to locate a car appraiser, schedule another appointment, or worse, will "look up" the car themselves. I know we can do better than that! We are resourceful appraisers, we have skills!
The focus here is on appraising a vehicle when the objective of the appraisal is to determine fair market value for intended uses relating to estate, donation, gift tax, and divorce (FMV or MV depending on your jurisdiction). This requires the appraiser to utilize the sales comparison approach and analyze comparable sales data within the most common market. Consider the IRS's take on this (partial) definition of fair market value for estate purposes, where the IRS uses an automobile as an example:
"Thus, in the case of an item of property...which is generally obtained by the public in the retail market, the fair market value of such an item of property is the price at which the item or a comparable item would be sold at retail. For example, the fair market value of an automobile (an article generally obtained by the public in the retail market)... is the price for which an automobile of the same or approximately the same description, make, model, age, condition, etc., could be purchased by a member of the general public and not the price for which the particular automobile of the decedent would be purchased by a dealer in used automobiles." 26 CFR § 20.2031-1(b)
What warrants our attention is this: It is the retail market, where the public would obtain an automobile, and NOT what a dealer would pay. This is important, as it guides us to the proper market and advises what we cannot do…which is to consider dealer purchases and offers to buy.
Let's turn back to your client. What is the client trying to do? Many times in estate situations, they need to sell the car. Unfortunately, lawyers, bank trust officers, and personal representatives do not usually have time to market a car to the public and will frequently sell the car quickly in the wholesale market. Clients and beneficiaries may come back to you after the sale and complain that they were unable to sell the car at the appraised value. As you can see, this can be problematic and will require an explanation of fair market value versus liquidation, as well as an explanation of the market selection for comparable sales.
What do you, as the appraiser, need to consider when evaluating an automobile? You will observe and describe the obvious physical characteristics such as make, model, package, exterior color, interior finishes, extras, mileage, and condition. Condition is very important. Use an industry standard for grading the vehicle and include the grading scale in your report. There are different types of grading scales, but I like the NAAA as it is detailed and serves as a reminder of what to look for in these categories: paint & body, interior, frame, mechanical, tires. https://www.naaa.com/standards/vehicle_gradingscale.pdf
Ask the client or someone familiar with the car if they know its history. Has the car been in an accident? Do repair and maintenance records exist? Look in the glove box for receipts. You can also run an online VIN check and get a car report. If you know where the car has been serviced, call the company and ask questions. If you are not a mechanic, you should state this in your report as a limiting condition. If you rely on information from clients or family members, you will have to make extraordinary assumptions that the information is correct, that the car is mechanically sound. Are there any assignment conditions? Does the car start? If not, you will not know if the A/C is running, for example. As we are aware, if any of the extraordinary assumptions prove to be false, it could change opinions and conclusions. This should be stated in your cover document.
Now that you have accurately described the car, what sources will you use to value it? Many appraisers consult the various popular online resources, such as Kelly Blue Book, Edmonds, and NADA. These sources are convenient, but they are not without their flaws. Let's compare them.
Kelly Blue Book: averages current retail rates of vehicles in the market that haven't sold yet. The website averages asking prices which appraisers cannot use to determine value. KBB skews high. Lag time can be an issue and prices listed may not reflect the latest trends and economic conditions. However, KBB can provide a general idea of the value of a vehicle.
Edmunds: reports the average price paid for a car based on local sales. You can search by zip code. Edmunds "Appraise My Car" feature makes this is a fairly good resource, although CarMax recently acquired Edmunds and at the end of the online appraisal, an offer pops up to buy the car you are researching. CarMax is great for getting a quote of what the dealer would pay, but appraisers need to know what the dealer is going to sell it for. That information is a little harder to come by.
NADA: makes use of dealership sales prices. Private sales are not included in their algorithm. Cars used in their analysis are sold in very clean condition, which is not usually the case with private sellers. The NADA guide may not be particularly helpful.
Black Book: based on the selling price of used cars at wholesale auctions. It tends to be accurate in terms of trade-in values and is primarily used by dealers. Pricing does not reflect what the public would pay for a car.
The best practice would be to use more than one resource. An appraiser can get an approximate value from an online guide and combine that with a call to the local used car manager at the dealership selling that particular brand. Also, look for consumer-to-consumer sales that can be found on eBay Motors, and actual sale transactions by used car dealers. Other online sources to try are Carvana and Vroom.
Remember to take location into consideration. Certain types of cars sell better in locations other than their home location. I once worked with a trust officer from Iowa who complained she could not sell a high-end Bentley for the appraised fair market value. I convinced her to ship the car to South Florida at a cost of $1,500. As it turned out, the car sold quickly for more than $6,000 above the price offered in Iowa. Keep this in mind when you find comps from other areas in the US, especially for high-end cars.
And finally, pay attention to what is happening in the market. Currently, the cost of used cars has risen substantially due to shortages from the pandemic. Be mindful of the effective date when selecting comparable sales.