Embracing the Virtual Learning Environment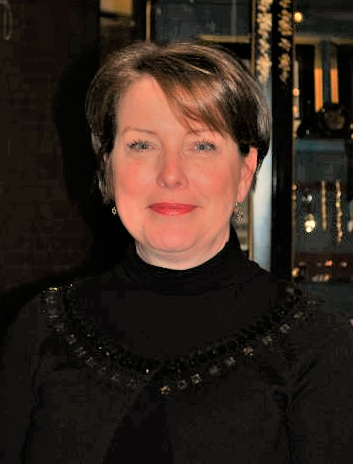 Monday, August 23, 2021 in Education
Last year or so, when life was normal or considered normal, I would never think of meeting a client, fellow appraisers, attending a conference, or taking a class online only. But life as we knew it has forever changed. Amazingly so, to my surprise, I have begun to embrace this way of doing everyday business.
When the ISA Conference was canceled due to the pandemic, I was truly heartsick. It was my yearly outing to meet, learn, and play with my fellow appraisers. I had already missed one conference due to family health issues and was so looking forward to having an exhausting full week. But alas, not so in 2020. Then when 2021 came around and the conference was going to be presented virtually – I didn't think I would enjoy the process – but how wrong I was! Yes, you are correct, I stated I was wrong!
I loved the process. Not only could I watch the speakers I wanted to hear in my field, but I also could watch speakers out of my field to learn something new and different. The beauty of the online conference was that I didn't need to miss a presentation and could catch up and watch on my schedule. Plus with knowing who was online viewing at the same time, I had a feeling that we were all together. I did however miss the evening cocktails and social time with my colleagues
Also, this year I was able to take Susan Lahey's great Asian course via zoom on my schedule due to my workload here at home. I certainly couldn't have been able to travel and take three days away from work. Being virtual again added to my database of knowledge, but introduced me to others who were learning along with me.
But the change that surprised me the most was my experience teaching the AFDA course this month. I was hesitant and nervous about teaching via Zoom. I am not what you might call a computer expert or even computer savvy. I have learned the long and arduous way to be fluent with my computer writing skills. But teaching via Zoom was certainly an eye-opener.
While getting prepared for the class I had to work on some of the powerpoints I would use for the class and make sure I knew how to load them onto the platform. The first day was a little iffy between Lisa, Mickie, and I about how the Zoom interaction would work; but we had our Sami in the background to guide us along and allow us to get used to the process. By the second day – we were okay, by the third day we were running pretty well and by Friday – it was all good.
The other issue I was concerned about teaching via Zoom was that I would miss the comradery of meeting and mingling with the class attendees. Once, we were on the third day, everyone, including the attendees, was comfortable with asking questions, interacting with each other, and getting to know each other. I know that this will not be my only connection to the members in this class – and I am better for having met them all and had it not been for Zoom, that might not have happened.
My surprise these last 18 months is that this new technology is not only to have family meetings in a type of face-to-face format but to learn, collaborate and meet new interesting professionals. See you can teach old dogs new tricks.
By Judith Martin, ISA CAPP