Observing Future Trends - Furniture and Decorative Arts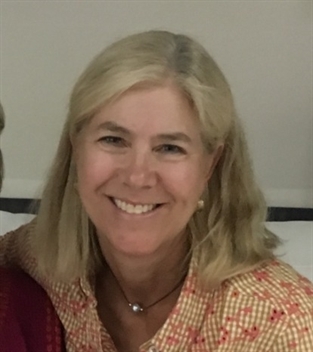 Monday, June 21, 2021 in News
As a generalist, I constantly read, listen, and observe auction values and retail prices in the furniture and decorative art markets. Auction houses and bidding platforms publish articles and blogs almost daily describing their thoughts and forecasts for values in the fine art market. However, I often cannot find observations about future trends and market outlooks in the areas of furniture and decorative arts.
I have discovered that one of the best places to see shifts happening in the furniture and decorative arts market is by reviewing interior design publications, reading newspaper articles, and viewing or visiting top designer show homes.
The mid-century modern of the last twenty years has been a very visible and popular design and furniture style. However, I am beginning to see a shift to a more eclectic look with a mixture of antiques and mid-century modern furnishings. When examining pictures from the Palm Beach Kips Bay Show House 2021, one of the most premier show homes in the United States in which each room is stylized by a recognized top interior designer, I expected to see rooms designed mostly modern with mid-century furniture. Instead, I saw a chinoiserie Chippendale style secretary, Louis XV style gold mirror, Louis XV style commode, and furniture upholstered in chintz fabrics.
Additionally, recent articles in Veranda, Milleu, and Elle Décor design magazines showcase these same eclectic designs in actual homes across the country. In many of the pictured rooms, traditional furnishing was exclusively used including farm tables, vintage outdoor furniture, wicker, and chinoiserie decorative pieces and furniture. These classical-formed furniture pieces featured in the magazines were a mixture of both period antiques and reproductions.
As appraisers, we know you can usually buy objects for less from auction houses and bidding platforms than then they can be purchased from retail stores. When mid-century modern style first became popular, a majority of retail buyers initially bought from retail stores rather than the more involved process required at auction houses or online bidding platforms. The desire to own, collect and design with mid-century modern furniture created a demand to own an original piece. As the demand grew so did their values, meanwhile, as the prices rose, the values of "brown furniture" plummeted. It's important to note that the 2008 recession negatively affected "brown furniture" values too.
In the Wall Street Journal, an article on Sunday, May 22-23, 2021, titled "How Gran is your Garden?", discusses 20 and 30-year-old somethings who have been christened the "gran-millennials". This newly termed generation "embraces passed-down furnishings" and has become nostalgic for things of the past. They apparently have an appreciation for artisan-made heirlooms versus the quick-to-ship, cheaply made box furniture that gets thrown away when each new design style arrives. The "gran-millennials" like to repurpose antique furniture and in turn, this protects the environment by recycling objects rather than adding to already massive landfills.
As appraisers, we will watch this new trend with significant interest. Will the new classical design trends have a lasting and substantial impact on the auction market? I will continue to monitor the interior design media to keep you informed.