Do I Qualify for the ISA Specialty and Advanced Studies (SAS) Pathway?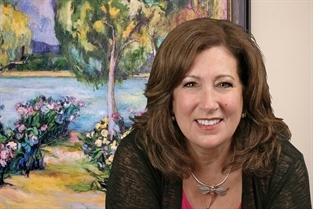 Friday, December 11, 2020 in News, Education
Your Questions Answered About Achieving ISA Accredited Member Status Through the SAS Track
Do you qualify for the SAS track to achieve Accredited Member (ISA AM) status? ISA Members holding an Accredited Member designation have met the Personal Property Appraiser Qualification Criteria defined by the Appraisal Foundation's Appraiser Qualifications Board (AQB). Qualified members have completed rigorous requirements to demonstrate appraisal proficiency within a declared area of specialization.
Q: What is the SAS Track? ISA developed the SAS pathway to provide an alternative route to Accredited Member status for appraisers who may not be a good fit for the traditional Fine Art (FA) or Antiques, Furnishings + Decorative Arts (AF+DA) pathway courses. ISA members with highly specialized or advanced subject matter expertise may be good candidates. SAS applicants must prove a qualified body of in-depth expertise or product knowledge substantially exceeding the 55 hours of object-specific, college-level classroom instruction provided by the ISA Pathway Courses.
Q: What are the prerequisites to applying? Applicants for the SAS pathway must have achieved ISA level membership status by completing the ISA Core Course in Appraisal Studies, passed the foundational 15-hour USPAP Course, completed 700 hours of documented USPAP compliant appraisal experience, and be in conformance with required requalification and other continuing education requirements.
Q: What types of activities qualify to meet the 700 hour "Appraisal Experience" requirement? Qualifying appraisal experience is strictly limited to tasks associated with conducting a USPAP compliant personal property appraisal. Activities may include: documentation, identification, research, analysis, and evaluation of personal property to be utilized in a USPAP compliant appraisal assignment; valuation assistance for an appraisal assignment; providing assistance to a USPAP compliant appraiser working on an appraisal assignment. Excluded activities include: inventorying, archiving or cataloguing personal property for auction and/or for private or public collections unless in preparation for a USPAP compliant report; conducting museum docent tours; development and/or reporting appraisal assignment results for an appraisal assignment that is not USPAP compliant.
Q: What are some examples of areas of expertise commonly accepted by the SAS Committee? The list of acceptable areas of expertise within the discipline of personal property are almost limitless. Some examples include: sports memorabilia, toys and games, African American art, gems and jewelry, wines and spirits, Native American and Aboriginal art, hospital equipment, civil war memorabilia, knives, firearms, East Indian art, and equestrian. The committee has also accepted candidates who have acquired deep scholarship in broader areas of specialization. Critical to a successful application is the candidate's ability to demonstrate, either through traditional classroom experience, or through market experience and self-study, a breadth and depth of scholarship exceeding the traditional specialization pathway courses.

Q: What if I have multiple specialties? We recommend choosing the area of specialization where you could most easily demonstrate formal training and/or the ability to blend appraisal practice and methodology with a specified body of advanced object knowledge.

Q: Does a Master's degree or PhD automatically qualify me for the SAS track? Not always. To be accepted based on graduate level coursework, the degree achieved, demonstrated by transcripts, must be directly relevant to the candidate's declared area of specialization, and significantly exceed the equivalent of 55 hours of classroom instruction.
Q: Is an advanced degree required or may my application be based on long-term experience and/or independent research? An advanced degree is not required. However, candidates must, to the committee's satisfaction, demonstrate deep and specific object knowledge and the ability to identify and correctly analyze critical value-driving characteristics within their area of specialization to arrive at credible appraisal assignment results. This is commonly achieved through the submission of an academic paper or thesis. All SAS candidates are also required to submit an appraisal report for instructor and subject expert review. Please reference the SAS Application Guide for complete instructions.

Q: Does a designation from one of our peer organizations qualify me for the SAS track? If you are a member of one of our peer organizations and have not yet attained Senior ASA or Certified AAA member status, please review the ISA bridging requirements. Some members may be eligible to complete ISA accreditation through the SAS process.
Q: What are the most common misperceptions about qualifying for SAS? There are two common misperceptions about qualifying for the SAS Pathway. The first is that candidates must apply in a narrow area of expertise not covered in the FA or AF+DA Pathway Courses. Applicants with a broader range of specialization, demonstrable at a level of expertise exceeding the content of the pathway course curriculums, are also encouraged to apply. Examples include long-term auction house specialists, antique dealers, or gallerists. Although broad areas of expertise, such as "fine art" or "residential contents" are too general for the committee to vet, candidates with extensive experience many select and prove a narrower area of expertise within their specialization. For example, a longtime auction house generalist might choose to focus the application on period American furniture. This will not preclude using your accreditation to appraise within other areas of competency.
The second misperception is that the SAS Pathway is a "fast track" to accredited membership. Interested candidates should take care to focus all application materials, including CV, cover letter, and other supporting materials, to clearly demonstrate a depth and breadth of relevant experience and/or training specific to their defined specialty. Much like any other professional application process, expertise and qualifying experience should be presented without distractions of irrelevant experience, credentials, transcripts, or training.
Q: I'm not sure I qualify. How do I get started? Dozens of ISA members have successfully achieved ISA AM status through the SAS pathway. If you feel you might be a good candidate, please review the step-by-step SAS Application Guide and feel free to reach out to me with any questions at: info@artappraisalfirm.com. I look forward hearing from you. We are here to help you succeed!