Why ISA is on Instagram and Why You Should Be Too!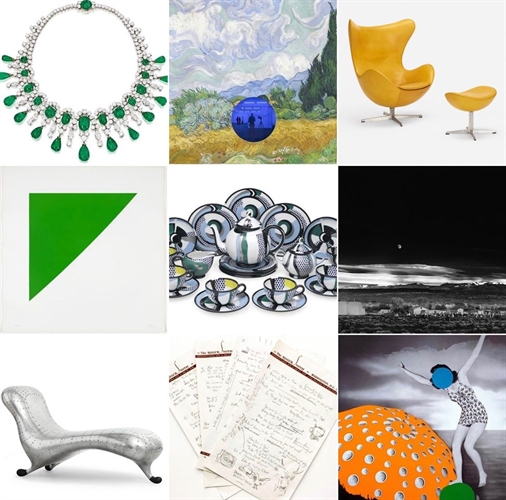 Monday, February 17, 2020 in Education
ISA joined the Instagram community in November 2019 and we are off to a great start! Through the account, we have been able to promote our brand, bring our members together and highlight continuing education opportunities and events. We showcase examples of personal property we appraise including auction record breakers, items with unique provenance or historical significance, famous artist birthdays, and national days.
Follow ISA on Instagram @internationalsocietyappraisers
On Instagram, we've made meaningful connections with current and potential members, clients, and gatekeepers. We interact daily with influential accounts in parallel industries and some of our followers have over 1 million followers themselves as well as national television exposure... that's a huge amount of reach!
Instagram was created in 2010 and by 2012 it was purchased by Facebook for $1 billion. Its current worth is now approximately $100 billion. In June of 2018, Instagram reached 1 billion users globally, with the highest concentration of those users based in the United States (116 million users). What started out as a visual centric platform has now become a major source of revenue for creators and a new sales channel for businesses.
With Instagram's monthly active users projected to increase to 125.5 billion by 2023, it's a social media platform with tremendous importance for your business, our organization, and the personal property appraisal industry as a whole. We encourage all ISA members to join the Instagram community! If you already have a personal Instagram page but not one for your business, we advise you to create a separate account for your business. Instagram has created a way to easily toggle between two or more accounts.
When posting an image on Instagram, it should be crisp and visually interesting. The text below your image can include as much or as little as you wish to say about the photo, and beneath that you can include various hashtags. Some of us know this symbol, #, as a pound sign. This pound sign must precede any word to be a searchable hashtag. A hashtag is a way for any user to look for your post. It's akin to a keyword. For example, if you post a Lawrence Schiller photograph of Marilyn Monroe, adding the hashtag #marilynmonroe will allow any user who looks up Marilyn Monroe to see your post.
You can also tag other accounts in your post by using the @ symbol. Following accounts related to auction houses, museums, and artists can help you not only stay knowledgeable about market trends, it can also be a huge source of inspiration in your own account.
Be sure to include the hashtag #internationalsocietyofappraisers on all personal property related posts or tag us @internationalsocietyappraisers to let us see how you are using Instagram!
Dina Brown, ISA CAPP, is a personal property and fine art appraiser with over 28 years of experience in the art world. She is currently serving on the ISA Board of Directors.
Bailey Sexton, ISA AM, co-chair of ISA's Membership Committee, is a Chicago-based appraiser specializing in Antiques, Furnishings + Decorative Arts.