Lydia C Abbott, MA, ISA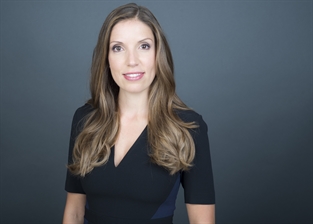 Contact
Lydia C Abbott
ISA member since Aug 02, 2012

(416) 479-9703 (Office)

326 Dundas Street West
Toronto, ON M5T 1G5 , Canada map
---
Website
http://www.consignor.ca

About
A specialist in Canadian art, Lydia acquired her Honours Bachelor of Arts degree in Art History, Communications and Literature from McGill University, Montreal. She also obtained a Master's of Arts degree in Art History from the University of Toronto. At the graduate level, Lydia specialized in both historical and contemporary Canadian art, focusing her research on such subjects as the art market, Painters Eleven, the London art scene, Quebec modern art and Canadian painters in Europe.
She has over a decade of experience in the art auction industry with senior positions at two major auction firms in both Montreal and Toronto.
In 2013, Lydia entered a partnership with Mayberry Fine Art and colleague Rob Cowley to form Consignor Canadian Fine Art. As a both a Partner and the Managing Director of Consignor Canadian Fine Art, Lydia's responsibilities include focusing on the collection of consignments for the firm's fine art auctions as well as providing formal appraisals. She has extensive experience conducting thorough artwork condition reports, composing essays on consigned artworks for inclusion in fine art catalogues, and has contributed articles to Arabella, a quarterly Canadian art, architecture and design magazine.
Lydia's accreditation with the ISA allows her to provide clients with formal appraisals, meeting the varying appraisal needs of the Canadian art industry. She is also an active member of the Women's Art Association of Canada.
Lydia offers professional consignment, appraisal and fine art consultation services in English and French.
---
Specialties
Art - Canadian
Art - European
Services
Auction
Estate Evaluations