Jason Baldwin, ISA AM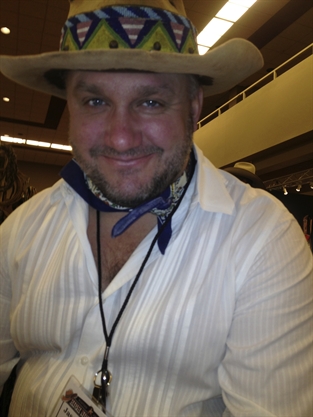 Contact
Jason Baldwin
ISA member since Apr 01, 2010

(312) 316-7484 (Office)

1052 W Albion Ave
Chicago, IL 60626 map
About
Accredited Member ISA-AM qualified appraiser. I am on my way to be certified, I have the hours logged and am working on studying for the exam and written appraisal. I am current on USPAP 2020-21 and recently completed the 5 year requalification, April 29th, 2020. Give me a call today to speak about your needs. Please continue to read to learn about my expertise and if I might be able to help. If I accept your appraisal report work.... I can and will write a well researched expertly managed appraisal report that will be to the Uniform Standards of Professional Appraisers Practice (USPAP) and International Society of Appraisers (ISA) guidelines and within IRS criteria for valid reports. I can also give oral appraisals. I will only write or give oral reports on items within my wheelhouse of experience and knowledge. Valuations on personal property is another service that I can provide.
Over the years I have gained much experience and knowledge as a dealer in buying and selling the antiquities of my interests. My experience and interests include ANTIQUITIES of Native Americans, (tomahawks, trade knives, spears, bows, arrows quivers, beadwork, basketry, pottery, turquoise/silver jewelry, Zuni/Navajo/Hopi, weavings, & misc.). Cowboy & Western items (leather, saddles, gun rig holsters, belts, bridles & boots, related metal work such as spurs, bits, and misc) Sporting Art, Bowie Knives, & Antique Guns (pre 1898). Currently I'm on the board of directors of the Antique Bowie Knife Association and was past President and Journal editor. I have an affinity for all sporting art and specific paintings related to my interests. Early Western and Sporting Artists such as Russell, Remington, Lynn Bogue Hunt, Frank Stick, Phillip Goodwin and others with similar styles, have been focal points at some time during my career. Early fur trade, sporting art advertising, and duck decoys also fall under my experience.
I run the best one day decoy show in the Country, the Henry Decoy show (Home of the Charles Perdew Museum), www.henrydecoyshow.com, garnering up to 1000 attendees and 90 to 180 exhibitors annually. This gives me great insight to sporting art, folk art and duck decoys from the Il River school. Gold and Gambling items have struck a chord with me as well. I have bought and sold much of the aforementioned items. That gives me an edge when charged with completing a written appraisal report.
The completion of a Master of Science in Agribusiness culminated in a 100-page thesis, that experience and process taught me the importance of valid research and undertaking research in an unbiased light using accepted methods. Continuing education (with ISA) has been extremely important, especially in writting appraisal reports. Ethics and right and wrong are always in mind, take the high road! I have worn and will continue to wear many hats within my industries, which I believe, gives my clients a complete package with the most experience for the genre's in which I work in and around.
Identifying the most appropriate markets for collectibles can be challenging at best. With the full (dealer/appraiser) experiences which I've acculmulated, I have the experience which allows me to aid clients from the best viewpoint for and in discussing their needs, and what is best for them.
Other areas of expertise include arrowheads and in general, prehistoric (stone, wood, shell and misc.) artifacts from various cultures such as Woodland, Archaic, Paleo and others. I have sold some of the finest extant from those cultures.
I also have experience in identifying & writing reports for ivory (export/import reports). Using my experience in items (over 100 years of age) such as Bowies Knives and ANTIQUE Colt Pistols from the 1830's through 1860's gives me knowledge which I rely upon to ascertain the age and also the source of an antique containing ivory in its makeup. I can make statements (appraisal report format) on the age of Ivory for the US Fish and Wildlife Service. This would require a full appraisal on your Ivory item. I am not, I repeat, I am NOT interested in purchasing any kind of Ivory from you or helping you to sell your Ivory. Please do not call me if those are your intentions. I have zero interest in trading ivory! I am available only to appraise and/or make appraisal statements (per USFWS requirements) as to the age and or content of your antiquity that is comprised of ivory, which is required by the USFW service for import, export and/or age verification for antique status! The quest for knowledge is never complete, I always strive to better myself. Give me a call and/or email to discuss your needs, today. Sincerely, Jason Baldwin
Public notice: On all past assignments, we keep an exact copy of all appraisal reports and misc. documents for 5 years or 2 years past any court proceedings, whichever is longer. Any deposits taken for any reasons will become property of TIInc if entity requesting appraisal report does not complete a contract nor request deposits be returned within one year of original deposit or payment in good faith. Please serious inquiries only 2-4-19.
Services
Broker
Consultant
Donations
Estate Evaluations
Insurance Claims
Investment Evaluations
Retail - Antique
Performs Appraisals Of
American Indian Art
American Indian Artifacts
Americana
Antiquities
Arms & Armor - Firearms
Artifacts & Archeological Items
Collectibles
Collectibles - Decoys
Natural Resources - Gold
Natural Resources - Ivory
Paintings - Sporting