Olga I. Nodarse Chao, ISA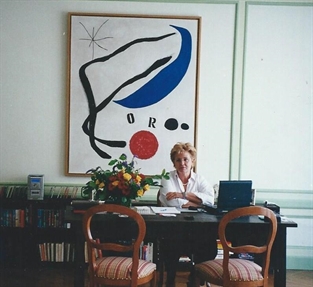 Contact
Olga I. Nodarse Chao
ISA member since Jan 04, 2016

(305) 799-5855 (Office)

6704 Crescent Lake Drive
Lakeland, FL 33813 map
About
Chao is an appraiser of fine arts, an Accredited Member of the International Society of Appraisers and is ISA RWS and USPAP compliant.
She works with Estate and Divorce Attorneys to help their clients with distribution and separation of collections issues, and helps some of her collector clients with their appraisals and cataloguing and creating a personal art database. Chao works with museums in appraising their Cuban, Cuban-American and Latin American collections.
She also serves as an expert curator for local and regional art exhibits in the Lakeland area. She has directed galleries in Michigan and New Jersey and been a participating dealer in international art shows in New York City, and Basel, Switzerland. She is the author of "On Looking: Conversations andReflections on Cuban Art." Chao has over 20 years experience in galleries, museum boards and committees and as a consultant to galleries, private collections and artists. Chao is a specialist in Cuban and Cuban-American Art, and masterworks of Latin American, American and European art.