Diane L. Bendis, ISA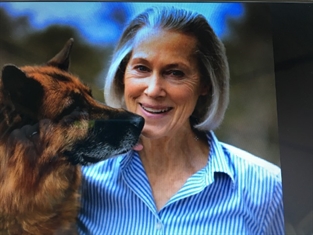 Contact
Diane L. Bendis
ISA member since Jan 01, 1990

(951) 780-3418 (Office)
(951) 780-3418 (Home)

3410 La Sierra Ave., F123
and 16340 Lower Harbor-Oregon
Riverside, CA 92503 map
---
About
Bendis Companies, Inc. is recognized as one of the leading Collateral Management companies in California, providing appraisal, auction, inventory, transportation, storage, shipping & rigging and e-commerce services in connection with both complex and minor projects.
Bendis Companies, Inc. is well versed in the Appraisal and Sales of the following:
q Agricultural Equipment
q Aviation
q Computers
q Construction Equipment
q Electronics
q Film Production Equipment
q Food Processing
q Inventory
q Livestock and Commodities
q Machine Tools
q Marine Equipment
q Medical Equipment
q Furniture, Fixtures and Equipment
q Restaurant Equipment
q Plant Equipment
q Transportation
q Printing
q Plastics
q Textiles
q Telecommunications
q Woodworking
For over 28 years Bendis Companies has provided independent appraisal service of commercial and industrial assets to the business, banking and legal community. Hundreds of clients have relied on our valuation experience to assist them in understanding and complying with specialized areas of appraising.
Because serving business is our only business, we pay close attention to legal requirements and administrative details of each assignment.
q Expertise
q Cost Effective & Affordable
q Prompt Response & Completion
q Details, Research & Independent & Objective
q Demonstrated Documentation
q Professionally Executed & Confidential
Bendis Companies, Inc is operating in the global marketplace for used equipment. We provide ALL services, so buyers and sellers can easily benefit from e-commerce. We turn surplus assets into cash by efficiently combining technology with proven, traditional disposition methods. We help buyers meet equipment requirements by efficiently linking them with sellers from around the world.
Bendis Companies Inc., is accredited by the Certified Auctioneers Institute (CAI) the International Society of Appraisers (ISA) and Auction Marketing Institute (GPPA) and Certified Estate Specialist (CEI).
Key Personnel Resumes
President for Bendis Companies, Inc. is Diane L. Bendis. Diane is known for her creative and professional approach to solving complex challenges. She holds California State Auctioneer Bond No. 137151900875. Diane graduated from the Nashville Auctioneering School, Nashville Tennessee, in April 1989.
Since then, she has shouldered full responsibility for the policy and administration of the organization. She has vast amount of experience in human relations and personnel management.
For twenty years, she was Executive Vice President of the leading personnel agency in Orange County. Prior to taking control of Bendis Companies, Inc., she had eight years experience in the auction industry. In addition to performing essential auction responsibilities, she provides management supervision of employees. In the auction environment, Mrs. Bendis specializes in clerking and cashiering. She also directs telemarketing functions, responds to requests for bids and oversees proposal preparation. Responsibilities include financial, personnel management and equipment acquisition.
Ms. Bendis is a certified appraiser with and holds membership in the International Society of Appraisers (ISA) and American Marketing Institute, General Personal Property Appraiser (GPPA) plus Certified Estate Specialist (CES).
Her experiences allow her to interpret and deal with the myriad issues affecting the auction and appraisal industry including licensing, and permit requirements, governmental regulations, safety issues, bonding requirements, insurance policies and provisions, and statutes and local ordinances.
Vice President, Chief Operating Officer and Principal Auctioneer is Jan T. Bendis. Jan holds California State Bond No. 137151900876. Vice President of Bendis Companies, Inc., holds a degree in Business Management from the University of Baltimore, Maryland. He is also a 1984 graduate of Western College of Auctioneering, Billings, Montana. Mr. Bendis earned the Certified Auctioneer Institute (CAI).
The Certified Auctioneers Institute is the most prestigious designation awarded in the auction industry.
CAI Course Description
As the auction profession continues to grow and a wider variety of clients begin using auction services, the CAI professional designation is becoming increasingly important. Designation holders have the knowledge and skills necessary to provide high-quality services to all types of clients. In addition, this designation indicates to attorneys, trust officers, government officials, financial planners, accountants, real estate professionals, and others who seek the services of well-qualified auctioneers, that the CAI designation holder is an astute business person who upholds the highest professional standards.
He is a member of the National Auctioneers Association and the NAA Speaker's Bureau. Mr. Bendis has served on the Ethics Committee of the California State Auctioneer Association. Plus he certified by the National Auctioneers Association as a General Personal Property Appraiser (GPPA) and Certified Estate Specialist (CES).
Mr. Bendis is an active member of the Southern California Auctioneer Association, National Auctioneer Association, and California State Auctioneer Association. As Chief Operating Officer, he is responsible for substantial work at the administrative level to include all phases of the auction process from appraisal and site preparation to lotting and tagging, registration of buyers, clerking and cashiering. Mr. Bendis' experience includes the full range of requirements for the execution of major auctions, i.e., marketing, finance and auction management. Jan frequently attends continuing education classes and seminars.
Diane L. Bendis and Jan T. Bendis -- Certified Appraisers
BA, Management Program, University of Baltimore, Baltimore, Maryland

BA, Management Program, Fullerton College, Fullerton, California

Graduate, International Society of Appraisers, Personal Property Certification Program (ISA)

Graduate, Auction Management Institute, Personal Property Appraiser Course, San Diego, California.

Graduate, GPPA Antique & Collectables Appraisal Course, Elgin, Illinois.

Graduate, GPPA Machinery & Equipment Appraisal Course, Orlando, Florida.

Graduate, GPPA Farm Equipment & Construction, Knoxville, Tennessee.

Graduate, ISA Business Equipment & Machines, Tustin, California

President, Bendis Companies, Inc., Riverside, California.

Graduate, Tennessee Auction School, Nashville, Tennessee.

Graduate, Western School of Auctioneering, Billings, Montana

28 years experience as a professional personal property appraiser.

28 years experience as a Certified Auctioneer (CAI).

Member, National Auctioneers Association (NAA)

Member, California State Auctioneers Association (CSAA)

Member, Southern California Auctioneers Association (SCAA)

Elected To The Board of Ethics Committee (NAA)

Certified General Personal Property Appraiser (GPPA)

Certified Estate Specialist (CES)
SERVICES
A seasoned management team, comprised of individuals with solid industry experience, has been assembled to guide and operate Bendis Companies, Inc.
Bendis Companies, Inc. is licensed, bonded, and certified.
Both Jan & Diane Bendis attended the 1996 charter class for the AMI, USPAP and GPPA appraisal designation. All appraisals utilize the required USPAP format.
WHAT IS USPAP?
The Uniform Standards of Professional Appraisal Practice (USPAP) are the generally accepted standards for professional appraisal practice in the United States.
USPAP contains standards for all types of appraisal services including real property,personal property, business and mass appraisal. The purpose of USPAP is to promoteand maintain a high level of public trust in appraisal practice by establishing requirements for appraisers.
• USPAP was originally written in 1986-1987 by an appraisal profession Ad
Hoc Committee and was donated to the Foundation in 1987.
• The Financial Institutions Reform Recovery and Enforcement Act (FIRREA) of
1989 cites USPAP as the standard to be enforced by state real estate appraiser
licensing and certification boards.
• USPAP compliance is also required by professional appraisal associations,
client groups and by dozens of federal, state and local agencies.
• USPAP is updated on a periodic basis.
• USPAP is growing in acceptance throughout the world. Many professional
associations in North America, South America, Europe and Asia have accepted
USPAP as the standard of practice for their membership.
Our background includes working with the following agencies. In addition to the following, there are numerous other individuals and businesses.
q Caltrans
q Department of Food and Agriculture
q General Services Administration (GSA)
q Resolution Trust Corporation (RTC)
q Federal Deposit Insurance Corporation (FDIC)
q Federal Savings and Loan Insurance Corporation (FSLIC)
q Internal Revenue Service (IRS)
q Small Business Administration (SBA)
q Riverside Public Administrator
q Riverside Public Guardian
q Marshall's Service
q Los Angeles Department of Airports
q Orange County
q Los Angeles Redevelopment Agency
q Multiple School Districts
q Multiple Law Firm's
q Multiple Public Administrator's and many more…
Clients who choose our services have access to a nationally recognized group of appraisers, consultants and auctioneers backed by knowledgeable in-house and on-site support personnel.
We adhere to strict standards of confidentiality in all aspects of the appraisal process and are sensitive and responsive to client deadlines. Additionally, our ongoing involvement in the sale and valuation at auction of all types of commercial assets enables us to access a constant up-to-date source for machinery and equipment values.
Behind our standards of professional performance is the set of capabilities we put to work for our clients:
Bendis Company Inc. has the resources and skills to meet all your expectations. Offering traditional auctions, appraisals and collateral management, we have also kept abreast of the latest in digital technology.
Services
Auction
Consultant
Damage Claims
Performs Appraisals Of
Business Contents/Inventories
Equipment - Construction
Equipment - Electronic
Equipment - Medical
Equipment - Military
Equipment - Office
Equipment - Restaurant
Equipment - Scientific Instruments
Furniture
Music - Instruments
Tools - Modern
Transport - Airplanes
Transport - Boats & Yachts
Transport - Cars
Transport - Classic Cars
Transport - Commercial Vessels
Transport - Motorcycles
Transport - Special Interest Cars
Transport - Trucks
Transportation
Transportation - Boats & Yachts
Transportation - Cars
Transportation - Trucks
Website