Brooke Baggenstoss, ISA, Antiques, Furnishings + Decorative Arts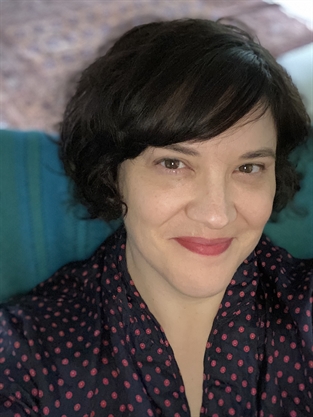 Contact
Brooke Baggenstoss
ISA member since Jun 30, 2015

(216) 849-3437 (Mobile)

Available Upon Request
Shaker Heights, OH 44120 , United States map
---
Website
http://www.baggenstoss.net

About
After nearly five years as the smalls/decorative arts and jewelry cataloguer at Pacific Galleries, a high-volume Seattle auction house, I pursued an art history degree at the University of Washington to further the knowledge I had gained from my work experience. Additionally, I worked for an estate jeweler in Seattle for two years.
As a part-time dealer, I continued to buy and sell antiques, art, and jewelry for the last 15 years, attending estate sales and auctions on weekends. I have worked with Chris Foss, AM, GD as an appraiser for the last 2 years at his Seattle firm Foss Appraisal and continue to work with him now after my relocation to Cleveland, Ohio. I am happy to provide my qualifications and CV with references upon request.
My education concentrated on 19th c. European and American art and NW coast Native American art, and I enjoyed rigorous coursework in Asian and Spanish art as well. After so long in an auction house, I have a lot of experience with Northwest school art, crafts from the west coast, and Northwest/Pilchuck School art glass including the work of Dale Chihuly.
My experience with antique jewelry is helpful if clients need assistance separating fine from costume. I have parallel collecting passions for American and Hawaiian ukuleles and artisan-made turned wooden bowls and treen. Twentieth century modern craft/applied art, decorative arts and furniture are ongoing areas of my personal and professional inquiry.
---
Specialties
Clothing & Accessories
Decorative Arts & Accessories
Furniture
Silver
Services
Broker
Consultant
Equitable Distribution
Performs Appraisals Of
Clothing & Accessories
Decorative Arts & Accessories
Furniture
Furs
Silver