David Dobransky, Machinery & Equipment, Specialty Studies: Firearms Antique,Modern,NFA and Militaria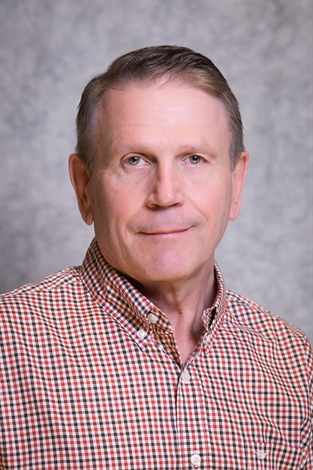 Contact
David Dobransky
ISA member since Sep 10, 2014

(330) 309-2173 (Mobile)

982 Lanedale St. NW
Massillon, OH 44647 map
---
About
About David Dobransky - ISA
David Dobransky is a lifelong firearms enthusiast and collector. In September 2009, he turned his passion and hobby into a business by opening his first retail location-- Dobransky Firearms. The business was then expanded into law enforcement and gunsmithing services. In 2013, the company relocated to a larger showroom to better suit the company's phenomenal growth. Seeing a need in the personal property appraisal market for firearms, David Dobransky also became actively involved in firearms valuation services. The valuation, acquisition, preparation for the market place, and disposition of rare collectable firearms has since become Dobransky Firearms' benchmark.
Since the company's inception, David Dobransky has been involved in the valuation, acquisition, marketing, and disposition of individual items and collections totaling more than 35,000 pieces and valued at over $17.2 million. Because of Dobransky Firearm's success, David has begun a separate appraisal services division, Acropolis Appraisals, to better meet the needs of his clients. As a licensed FFL dealer and Class III SOT, Dobransky Firearms is bonded and insured, allowing firearms to be held in a secure facility for appraisals requiring lengthy investigation.
David completed the Appraisal Course Associates 2014-2015 Complete Course in Personal Property Appraising.
David completed ISA's required Core Course Study program and the required 15-hour USPAP Course and became an ISA member in October 2014.
Also, in 2014, David received his Firearms Appraiser certification from the American Gunsmithing Institute (AGI) and has since completed ASA courses "Reasoning and Logic for Valuation Professionals" (WEBARM106) and "The Agreement Between the Appraiser and Their Clients" (PP114WEB) in 2015.
Mr. Dobransky has appraised for museums, estate attorneys, courts, non-cash charitable contributions for individuals as well as established trust, equitable division of assets, divorce, bankruptcy, and business asset elimination.
Mr. Dobransky experience and education as well his membership in "The International Society of Appraisers" indorses him as qualified appraiser by "Internal Revenue Service" Mr. Dobransky has prepared appraisals and related documents for presentation to "IRS"
Acropolis Appraisals valuations are written in full compliance with both the rigid standards of USPAP and the ISA. These appraisal reports will stand the scrutiny of litigation.
Visit Acropolis Appraisals official website for more details.
Acropolis Appraisals' mission is to exemplify that "honor and integrity is more than a moral standard, it is a way of life."
Specialties
Equipment - Construction
Equipment - Military
Tools - Modern
Transportation
Transportation - Trucks
Services
Damage Claims
Divorce Settlements
Equitable Distribution
Estate Evaluations
Expert Witness
Non-Cash Charitable Donations
Performs Appraisals Of
Arms & Armor
Arms & Armor - Firearms
Arms & Armor - Swords
Furniture, Fixtures & Equipment (FF&E)
Medals & Medallions
Militaria
Silver
Tools - Antique
Tools - Modern
Transportation - Trucks
Website