Kevin D Segall, ISA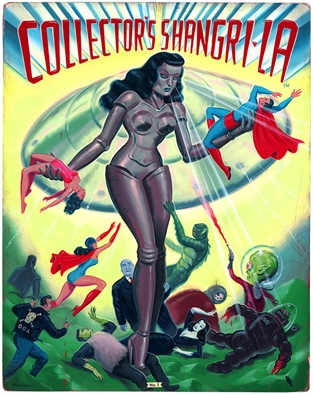 Contact
Kevin D Segall
ISA member since Sep 27, 2012

---
About
A life-long collector, Kevin Segall is a dealer and appraiser of pop culture memorabilia. He has run two successful mail-order companies - Essential Media (a counterculture catalog in the mid-to-late '90s), and Collector's Shangri-La.

Kevin received his degree in Modern Culture and Media from Brown University and has been featured in the Los Angeles Times, Playboy, Wired, and Time Magazine.

He is an active member of the Manuscript Society, the National Cartoonists Society, the Academy of Magical Arts (the Magic Castle), the Ephemera Society, the Universal Autograph Collectors Club, ASIFA, and the Sons of the Desert.
Specialties
Books
Collectibles - Comic Books & Art
Documents - Autographs
Memorabilia - Entertainment
Services
Website