Kevin D Segall, ISA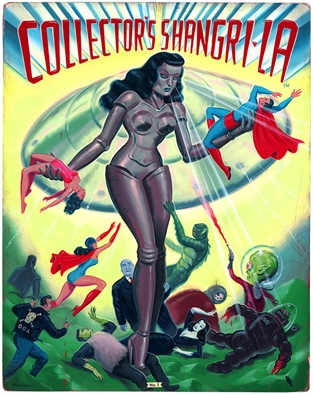 Contact
Kevin D Segall
ISA member since Sep 27, 2012

(310) 766-4689 (Office)

PO Box 733
Woodland Hills, CA 91365 , United States map
---
Website
http://CollectorsShangri-La.com

About
Kevin Segall is the Proprietor of Collector's Shangri-La, a paradise for collectors of autographed books, photos, comics, illustration art, and movie and television memorabilia.
Started by life-long autograph hound and obsessive collector Kevin Segall, Collector's Shangri-La specializes in treasures from vintage Hollywood, horror, sci-fi, fantasy, lowbrow and comic art, and legendary icons of the entertainment world.

Kevin received his initial degree in Modern Culture and Media from Brown University. For well over a decade, he was the webmaster for Biblioctopus, a long respected dealer in classic first edition books. He currently serves on the Board of Trustees for the Manuscript Society, is UACC Registered Dealer #310, and is a member of Ephemera Society of America, the National Cartoonists Society, and several other professional organizations. Kevin has been featured in Los Angeles Times, Playboy, Wired, Time Magazine, the New Republic, and numerous other media outlets as an expert in pop culture memorabilia.
Kevin Segall specializes in the appraisal and authentication of non-sports autographs, art, and memorabilia. His appraisals are USPAP-compliant and ideal for estate planning, taxes, insurance, and other purposes. He is also the official authenticator of autographs for PGX Professional Grading Experts, one of the leading comic book grading services.
---
Specialties
Books
Collectibles - Comic Books & Art
Documents - Autographs
Memorabilia - Entertainment