Josefa Gonzalez Mariscal, ISA AM, Fine Art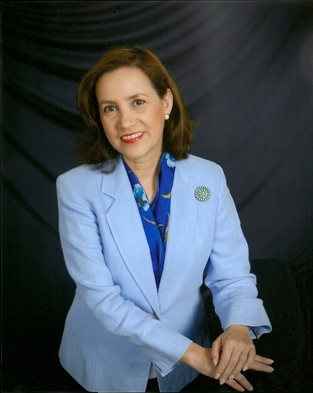 Contact
Josefa Gonzalez Mariscal
ISA member since Jan 19, 2000

(281) 610-7067 (Office)

Address #1
4624 Cromwell Dr
Apt 7112
Kyle, TX 78640 map
Address #2
3220 Duval Rd
Austin, TX 78759 map
Address #3
4901 Richmond Ave
Houston, TX 77027 map
Address #4
3027 Rushing Brook Dr
Kingwood, TX 77345 map
---
About
Josefa Gonzalez Mariscal is a fine arts appraiser and consultant specializing in Latin American Art with emphasis in Spanish Colonial art.She grew up and studied in Mexico City and now resides in Texas. She is a former Cultural Attaché for the Mexican government. Josefa has lectured and published on Spanish Colonial art. She has worked identifying Latin American artworks in legal cases, for US Customs and the FBI. Maria Josefa does consulting on foreign patrimony laws and provenance issues. She has helped in the repatriation of illegally imported artistic and cultural artifacts to their country of origin. Her Latin American expertise had led her to work in a complex art market where currency fluctuations and controls, export restrictions and patrimonial laws affect value.

Josefa is an alumna of the NYU appraisal studies program. She is a member of the International Society of Appraisers and Certified member of the Appraisers Association of America.

Visit www.artappraiser.expert for more information.
Specialties
Art - American
Art - European
Art - Latin American
Paintings
Prints
Services
Appraisal Review
Damage Claims
Divorce Settlements
Donations
Equitable Distribution
Estate Probate
Estate Tax
Expert Witness
Insurance Claims
Non-Cash Charitable Donations
Performs Appraisals Of
Art
Art - American
Art - European
Art - Latin American
Art - Spanish Colonial
Paintings
Prints
Sculpture
Website