Joan Caballero, ISA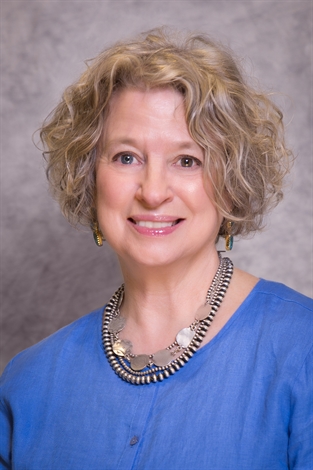 Contact
Joan Caballero
ISA member since Jan 01, 1995

(505) 690-8482 (Mobile)

PO Box 822
Santa Fe, NM 87504 map
---
About
As a long-time resident of Santa Fe, New Mexico, my professional career and life's passion is in the American Indian Art field. For more than twenty years, I have worked actively as a qualified appraiser and consultant for historic and contemporary American Indian Arts, New Mexico Hispanic Arts, Southwest regional fine art including that of living artists, Taos Society of Artists, Santa Fe School and 20th C. American antiques & collectibles. In addition to collection curatorial services, my practice provides professional, comprehensive appraisals for insurance, charitable donation and estate purposes.
Courses of study in the American Indian art field were not offered at the University of Texas in Austin, Texas, where I majored in Fine Art. My specialty knowledge in the American Indian art field is self-taught and acquired first-hand through the many years of working with American Indian artists, dealers, traders, gallery owners, museum curators, auctions houses and collectors. Throughout the 1980s, I was Director of the American Indian Arts Department at Dewey Galleries, a nationally prominent gallery in Santa Fe, New Mexico.
My interest in American Indian art has extended into the non-profit arena in which I served six years, two of those years as President, on the Board of Directors for the Southwestern Association for Indian Arts (SWAIA), the organization that produces the renowned annual Santa Fe Indian Market. Many American Indian arts organizations call upon me and my expertise to judge their annual competitions: Santa Fe Indian Market (SWAIA), Gallup Intertribal Ceremonials, Heard Fair, Navajo Nation Fair, Navajo Show and Hopi Show at the Museum of Northern Arizona, and Santa Fe Spanish Market.
I do not conduct appraisals for prehistoric items, lithics, items containing parts or feathers from endangered/ protected species, and any item that could be considered sacred, funerary or ceremonial as defined by Native American cultures, case law or NAGPRA legislation.
If you need further information, please do not hesitate to contact me. I will be most happy to assist you.
Specialties
American Indian Art
American Indian Artifacts
Americana
Art - 20th Century
Jewelry - Ethnic & Cultural
Services
Broker
Consultant
Estate Evaluations
Insurance Claims
Non-Cash Charitable Donations
Performs Appraisals Of
American Indian Art
American Indian Artifacts
Americana
Art - 20th Century
Jewelry - Ethnic & Cultural
Website