Thomas A. Osorio, MFA, CAGA, ISA AM, Antiques, Furnishings + Decorative Arts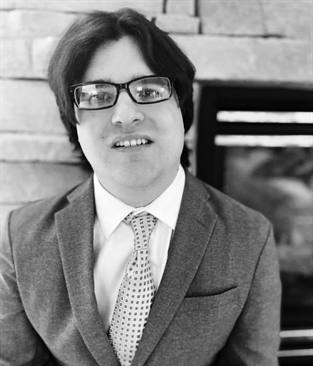 Contact
Thomas A. Osorio
ISA member since Sep 20, 2018

Address #1
5868 E 71st, suite E187
Indianpolis, IN 46220 map
Address #2
7672 Montgomery Rd
Cincinnnati, OH 45236 map
---
---
About
Thomas A. Osorio started drawing as an artist in 2003, beginning his professional path into the art world in 2010 with his acceptance at Pratt Institute in Brooklyn, New York. It was at this institution that Osorio began developing fine art skills in drawing, painting, sculpture, lithography, copperplate etching, color theory, and digital art. Over the next four years, he learned about the academic critique of art in the studio, classroom setting, writing concisely about the vision of his artwork, and using the critical thinking skills to define what being an artist means in the modern world within the contemporary art market. Osorio experienced a variety of areas related to the art world during his time at Pratt Institute. These experiences include working as a studio assistant for two well-known artists (Mary Mattingly & Greg Lindquist) and working at Lennon, Weinberg, Inc gallery in Chelsea, which is known as the largest art district of New York City. Upon graduating Osorio made his way into teaching and working on the "We are Walnut Hills" mural in Cincinnati, Ohio.
Osorio continued his education at the School of the Art Institute of Chicago in 2016. While at SAIC he developed a more robust skill set and a more in-depth understanding of painting, digital media, and contemporary art. He also assisted professors in the classroom as an art teaching assistant. Osorio graduated from the School of the Art Institute of Chicago in 2018.
Following his graduation, he began his next chapter with courses from multiple appraiser training organizations and supplementary support for smaller projects with Art of Estates in Colorado. Today, Osorio demonstrates a variety of skills with Art of Estates appraisal firm researching essential data points on the different types of personal property encountered during the inventory, research, and evaluation processes on expansive collections of assets for IRS Estate Tax and Insurance Coverage appraisal services.
Click here for Reviews & Clientele
Specialties
Carpets & Rugs
Decorative Arts & Accessories
Furniture - 19th Century
Furniture - 20th Century
Furniture - Contemporary
Services
Appraisal Review
Donations
Estate Tax
Insurance Claims
Non-Cash Charitable Donations
Performs Appraisals Of
Art
Art - 19th Century
Art - 20th Century
Art - Impressionist & Modern
Engraving & Etching
Website