Ashley Nunneley, ISA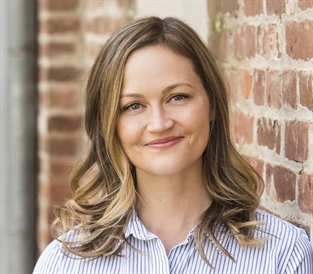 Contact
Ashley Nunneley
ISA member since Apr 26, 2012

(916) 833-4678 (Office)

P.O. Box 19500
Sacramento, CA 95819 , United States map
---
Website
https://www.NunneleyEstates.com
https://www.nunneleyestates.com/blog

About
Ashley has been in the antiques, estate sales and appraisal business full time since 2007. She was raised to appreciate antiques and fine art by her grandmother, antique dealer and collector in Sacramento, CA. Ashley traveled with her while searching for special items all over Northern California and even in France ~ sparking a life long passion for Antiques & Decorative Arts.
Ashley is commited to continuous learning, and remains active in many areas of primary research. She travels to antique and fine art auctions monthly throughout California, performs full household estate liquidation, consignments, visits antique shops and shows, completes continuing education programs, and adds to her reference library each year.
Ashley and husband Micah co-own Nunneley Estates & Appraisals, serving Northern California. Areas served include: Greater Sacramento, the Gold Country, North Bay Area, Napa Valley, and Sonoma County.
Ashley is an excellent researcher in obtaining current market values for antiques and collectibles. She reaches out to her fellow ISA Appraisers whenever she needs assistance with specialty items.
Related Education and Membership
Member, International Society of Appraisers (2012-Present)
Associate Member, American Society of Estate Liquidators (2017-present)

Core Course in Appraisal Studies: the complete appraisal methodology course for all personal property appraising, including appraisal objectives, intended uses, market identification and analysis, research methods and skills, ethics and professional conduct, detailed presentation of report formats. Report submittal and examination (NIU, 2012)

Uniform Standards of Professional Appraisal Practices (USPAP) for Personal Property. Course and examination (NIU, 2012, updates every 2 years)

Art 1B: Art in the Western World from Renaissance to Present; Economics 1A: Introduction to Microeconomic Analysis (CSUS, 2006-2007)

Professional Experience

2012-Present Co-Owner, Nunneley Estates & Appraisals (previously A. Mays Appraisal Services), full service estate liquidation, consignment services, and writing appraisal reports according to USPAP and ISA standards.

2010-Present Antiques dealer and consignment, Amorini Antiques, Sacramento, Ca and via internet commerce.

2009-2013 Co-owner, Sacramento Estate Sale Company; marketing/advertising, researching, price tagging, and liquidating full households of personal property including antiques, collectibles, sculptures, fine art, estate jewelry, silver, and furniture, at least twice per month throughout Northern California.

2000-2008 Shop Assistant, various antiques shops in Sonoma and Sacramento Counties, Ca
---
Services
Equitable Distribution
Estate Evaluations
Estate Sales
Insurance Claims
Liquidator