Time is Money - Using Technology for Efficiency Part One
Jun
12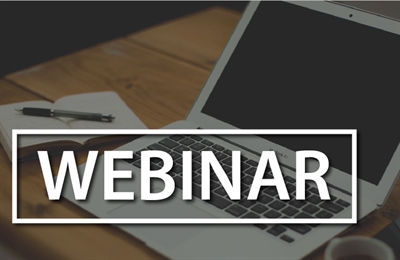 Course Details
Description
Are you needing help in understanding how technology can speed up your work process as well as enhance your appraisal report? Then we have the solutions for you!

ISA is proud to present Bruce Edwards in a three hour tutorial on how to use your computer to build your own templates and produce a better report. This presentation is Part One of a two-part series. This first session will take you through the basics of formatting and easily copying your comparable searches to use in your appraisal report.
Bruce will teach you how to harness your phone to its best and most efficient use. Transmit information to your appraisal document on the fly. Techniques such as transferring photos directly to your report in two clicks, photo text to Word, and storage of comparable sales in one spreadsheet will be presented. He'll go over Excel quick add with xcel formulas and more.
For those who do not have the technology of today down pat this is a must-attend webinar. You will be amazed at how technology can speed up your report documentation and elevate the presentation of your report to your client.

There are a couple of pre-webinar requirements:
* Please be sure to attend the course from your laptop or desktop, not phone.
MS Word and Excel will be used for this training. Have MS Office (or Google Workspace equivalent) installed on your device. Alternatively, you can use the cloud software available such as Microsoft365. (if you do not have this program already installed on your computer, please purchase the cloud software. Have some familiarity with these tools. Know how to open files, save files, etc. Be familiar with using your favorite internet browser.
* Have a mobile phone - iPhone, Xsor ,Xror newer (preferred), or Android
Have Microsoft Lens installed on your phone – install from AppStore or GooglePlay
* Provide a list of your 5 most useful websites (with URL) for obtaining sales / comparables / knowledge for appraising personal property items.
Indicate whether you use free or paid service (if paid include cost). Email to bruce@edwardsconsulting.net with a subject of: Intro Course Prereq. Please have these to Bruce no later than the Friday before the seminar. He'll use the most common websites noted for instruction examples in his webinar.
About your instructor:
Bruce has been involved in technology since the age of 12 when he started programming in BASIC on the Livonia Dept of Education time-sharing mainframe computer. And he was even authorized to do so…

As a graduate of MSU he took every computer class he could fit in while still getting his Engineering degree (not involving trains).

He worked for Exxon as a Systems Analyst and began his adventures with PCs & Macs in 1982 and has been using Excel since Version 2 in 1987. He feels they've made a few advancements since it was first trying to unseat Lotus123 as the spreadsheet king.

His career in technology continued with over 20 years as a software consultant working for numerous database companies including Sybase and Oracle. His expertise has been in delivering practical solutions to organizations, large & small, that need to "do more with less".

His latest endeavors have been in building RPA "robots" to fully automate the gathering of comparables for appraisal reports.
"I have just taken this first webinar with Bruce as a test - I was amazed what my phone and computer could do together and I was hungry for more when we stopped after two hours! Come join me as we all learn what we need to know in technology today." -- Judith Martin, ISA CAPP
Earns 3 Professional Development Credits.
---