Sign in and save.
You are not logged in and will be registered at the non-member rate. To receive member pricing, you must sign in to your account.
Gems & Jewellery Symposium
Jun
24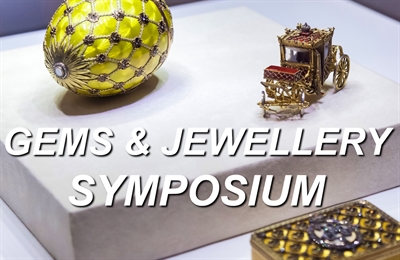 Course Details
Description
Join the ISA Gems and Jewellery team for an exciting day filled with appraisal theory, valuation, and methodology. This one-day online event will feature three experts chosen from gems, jewellery, and the auction industry presenting on the topics of their areas of expertise. To start the day, Richard Hughes, a gem industry expert, will discuss the type of gem testing for jade using standard equipment, and the quality factors for grading Jadeite Jade. Cynthia Coleman Sparke, an independent researcher and Fabergé expert, will dive into the House of Fabergé, followed by Duncan Parker, an appraiser with Dupuis Fine Jewellery Auctioneers, who will discuss provenance and origin. To close the event, Meredith Meuwly, ISA CAPP, will host a round table session on how to apply the techniques and information learned from these experts into best practices according to ISA guidelines and USPAP
Learning Objectives:
Learn what type of standard equipment are best for jade identification, their limits and how to understand what the value characteristics for grading Jadeite and Jade are
Learn how to contextualize provenance and origin as a value factor in appraising gems and jewellery
Learn to recognize the types of marks found in

Faberg

é

fakes and forgeries, where to search for comps and experts in appraising genuine articles

How to apply the new knowledge learned so that it conforms to USPAP guidelines and into your appraisal practice
Agenda:
10:00am CT - Jade, Identification and Value Factors presented by Richard Hughes
Live Presentation with Q&A session (60 minutes)
The session will cover the vital information on the history of Jade, identification of the two Jade types , and value factors that makes Jadeite the most expensive gem material in the market.
11:00am CT - Fabergé: Objects of Desire presented by Cynthia Coleman Sparke
Live Presentation with Q&A session (90 minutes) *Note - This session will only be presented live and will not be recorded*
A look at the enduring appeal of the House of Fabergé, the business visionary at its helm and the imperial patronage that ensured its prestige. Exactly how did a modest jewellery concern with an extremely un-Russian sounding name become an enduring symbol of Romanov luxury? How do we account for the stratospheric sales results and thriving market for this particular brand? This talk takes us beyond the legendary Easter eggs to consider the design sources, materials and techniques that distinguished the legendary Russian firm from its contemporaries. We look, in particular, at Fabergé gifts that were selected to convey romantic ties, filial devotion, diplomatic esteem, and even loyalty from beloved pet. Today, over one hundred years following the closure of the firm, 'Fauxbergé' is rife on the market. This session will suggest how to proceed with caution when faced with plausible designs and hallmarks.
12:30pm CT - 30 minute Lunch Break
1:00pm CT - Provenance and its Influence on Value presented by Duncan Parker
Live Presentation with Q&A session (60 minutes)
The source of a jewel can have a substantial effect on its value. A precious item that once belonged to British Royalty, a star from the Golden Age of Cinema, or a member of High Society can have surprising value in comparison to one without the same history. An emerald from Colombia will likely have a far higher value than an almost identical looking gem from a less famous source. A jewel from one design house may have a price entirely different from something similar by a different house. We will explore how provenance and sources can affect value or price in different markets.
2:00pm CT - Round Table Session with Meredith Meuwly, ISA CAPP
Round Table Discussion (60 minutes)
To close this event, Meredith will be discussing best practices for how to apply this newly acquired knowledge into your daily appraisal practice while following USPAP, with a Q&A afterwards.
This course will take place from 10:00am-3:00pm CT on June 24, 2022.
All students are required to have either a built-in microphone, headset with microphone and webcam in order to participate in the course. Students also need to have the following operating systems to access an online course: Windows 7 or later, Windows Server 2008 or later, Mac OSX 10.7 or later.
Don't have time to attend this course live but still want to attend? Don't worry! Everyone who registers for this course in advance will receive 3 out of the 4 course recordings (NOTE: The Faberge session will not be recorded). You will have up to 3 months to watch the course on your own time. The recordings will only be made available for those registered by June 23rd.
---