Sign in and save.
You are not logged in and will be registered at the non-member rate. To receive member pricing, you must sign in to your account.
15 Hour Personal Property USPAP Course (Naperville)
Oct
26
Course Details
Date
Monday, October 26, 2020 to Tuesday, October 27, 2020
Time
09:00 AM - 05:30 PM
Location

Northern Illinois University - Naperville




1120 E. Diehl Rd.




Naperville, IL 60503


Get directions
Fees

Members

$400.00 before October 12, 2020

Non-members

$500.00

Contact
Sami Baron
sami.baron@mci-group.com
Tags

Register
Register now
Description
The 15-hour Personal Property Uniform Standards of Professional Appraisal Practice (USPAP) material is designed to aid appraisers in all areas of appraisal practice seeking competency in the USPAP. This course is intended to fulfill the USPAP requirement for credentialed membership levels within professional personal property appraisal organization and will be taught by an active Personal Property Appraiser.

This course focuses on the requirements for ethical behavior and competent performance by appraisers that are set forth in the USPAP. The course material emphasizes the role of the appraiser and the impartiality associated with this role. In addition to lectures, the course includes discussion examples that show how USPAP applies to situations that personal property appraisers encounter in everyday practice.

The 15-hour USPAP Course is 2 days (October 26-27), from 9:00 a.m. to 5:30 p.m. Breakfast and lunch are included both days. The exam will be given on the final day.
*Please note that the 2020-21 Personal Property USPAP Manual must be purchased through The Appraisal Foundation and can be found on their website, here: https://appraisalfoundation.org/imis/ItemDetail?iProductCode=405&Category=PUB&WebsiteKey=e12b6085-ff54-45c1-853e-b838ca4b9895
ISA will also send you a Digital USPAP Student Manual to use during the course. This is separate from the required manual above.
Instructor(s)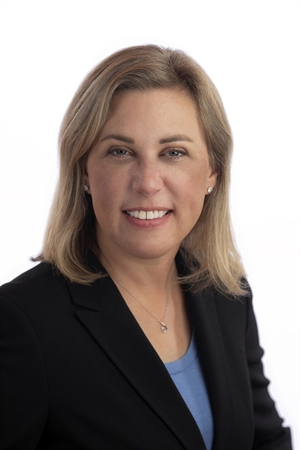 Kirsten Rabe Smolensky
JD, ISA CAPP
ISA Member since October 2009
Kirsten Smolensky, ISA CAPP, JD is a generalist appraiser providing a full range of appraisal services in Middle Tennessee. Her legal background gives her unique insight into complex valuation problems.
---