2022 ISA Award Nominations

Friday, January 14, 2022 in News
Award Season is Here, Nominate Your Colleagues!

By Lennie Rose, ISA AM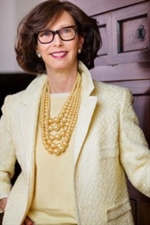 Dear Friends and Colleagues,
It's award season again for the mighty volunteers of ISA and while ALL of us deserve a bravery award for thriving during the pandemic, these ISA awards are the ones we give to our distinguished colleagues in recognition of their outstanding service to our organization and industry.
Each year the voting body of ISA, wish is you, nominates those people who have gone above and beyond the call of duty.
The awards include:
The Lamp of Knowledge
Appraisal Advancement
Leadership
Rising Leader
Distinguished Service
ISA Instructor Distinguished Service
Please take a moment to reflect on your ISA experience this year. Think about those generous and dedicated colleagues who have helped shape your professional home, your education, and career. Who has stood out, reached out, or illuminated your journey? Who can you honestly say you have had the privilege to work with, study under or assist? These are the people that deserve our accolades and in a pandemic year, more so than ever.
As this year's Chair of the Awards Committee I invite you to get in touch. I am happy to answer questions you might have or point you in the right direction for your answers. If you have never nominated someone before, this is the perfect time to begin.
If you have any questions please email me at lennie@lennierose.com.

Please follow the link below for the 2022 Award Nomination Form for descriptions of each award category and requirements for each nomination. Winners will be honored during our Assets 2022 Conference, March 24-27. Completed Award Nominations must be submitted using the online form by Friday, February 4.
SUBMIT NOMINATIONS
If you haven't already, be sure to register for the Conference. Experience top-tier education and deepening connections with your fellow appraisers and associates.