Using Sales After the Effective Date as USPAP Comparables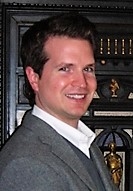 Tuesday, February 23, 2021 in Education
One of the best things about teaching Uniform Standards of Professional Appraisal Practice (USPAP) classes for ISA is that you never know what questions students will ask. Beyond keeping me on my toes, these questions also help other appraisers in the class understand USPAP at a more practical level. At the ISA's January 13 to 14 7-Hour USPAP class, the first our organization has presented in the new interactive Zoom format, an appraiser asked, "With regards to USPAP, when is it okay to use a sale that occurred after the effective date of an appraisal as a comparable?"
USPAP uses the term comparable 95 times and there are several Frequently Asked Questions (FAQs) that provide interpretation and guidance on the subject. As with many of the FAQs in USPAP, personal property appraisers need to consider scenarios involving real property and apply these to personal property.
For example, FAQ 144 – USE OF DISTRESS SALES IN REAL PROPERTY MARKET VALUE APPRAISALS – provides some help in reinforcing that USPAP does not specifically address which sales should or should not be used in an appraisal assignment, instead of relying on an appraiser's knowledge and experience to determine what is necessary for credible results, considering the intended use and intended users.
FAQ 166 – RETROSPECTIVE APPRAISAL ASSIGNMENTS – cites guidance from Advisory Opinion 34 which addresses Retrospective and Prospective Value Opinions, stating, "Data subsequent to the effective date may be considered in developing a retrospective value as a confirmation of trends that would reasonably be considered by a buyer or seller as of that date." The FAQ later advises, "The appraiser should determine a logical cut-off for the data to be used in the analysis because at some point distant from the effective date, the subsequent data will no longer provide an accurate representation of market conditions as of the effective date," adding, "With market evidence that data subsequent to the effective date was consistent with market expectations as of the effective date, the subsequent data should be used. In the absence of such evidence, the effective date should be used as the cut-off date for data considered by the appraiser." In other words, USPAP gives an appraiser broad flexibility and significant responsibility to understand the market conditions as of the effective date, reinforcing that comparable sales after the effective date can be used only if the sale represents the market as of the effective date.
In a practical sense, this means that in slow-moving, stable markets, a sale that occurs after an effective date may have more relevance than in a fast-moving, "hot" market.
FAQ 248 - PENDING SALES AS COMPARABLES, along with FAQ 249 – SUBJECT PROPERTY AS A COMPARABLE SALE, provides further clarification. The former reminds appraisers (and those who use appraisal services and rely on appraisals) that USPAP neither prohibits nor requires an appraiser to use a pending sale as a comparable, and that, "Not considering a pending sale of a property highly similar to the subject property could constitute an omission that would significantly affect the appraisal." The latter FAQ references the development standard for real property, but it is also relevant to personal property's Standard 7, which requires an appraiser to use the information available in the normal course of business when analyzing comparable sales data.
USPAP does not prohibit the use of sales that occurred after the effective date if they are necessary for credible assignment results, but an appraiser has a responsibility to make sure that these comparables provide an accurate representation of market conditions as of the effective date.
A mid-19th century drawing by Bayard Taylor shows a public documents appraiser, from behind, asleep at his desk, a frowning crowd has gathered on the other side of his window.
Image courtesy of Library of Congress.